Forget about Quito, forget about Chimborazo, just sit back, Netflix and chill. That's a good thing to do when you don't want to go sightseeing in Ecuador. Netflix is available in the country but with a catch. You limited by various licensing deals and copyright laws. This means that instead of having the extensive American catalog, you get stuck with what's imposed in Ecuador. No, we refuse. Here's how you can watch American Netflix in Ecuador.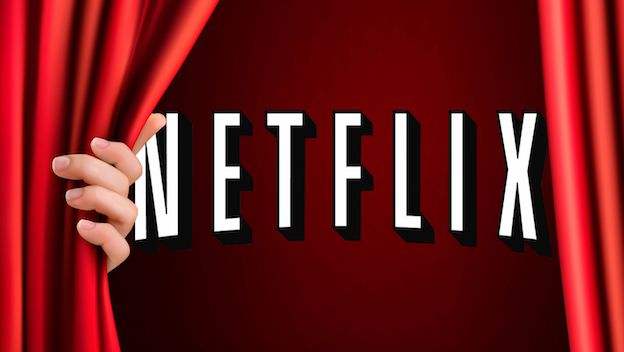 Netflix in Ecuador
Unfortunately, not all of that content is available on Netflix outside of the US. Due to copyright and content distribution clauses, Netflix is only allowed to show content that's only permitted to the specific region. Go ahead, try it yourself. If you live in Ecuador, try searching for Star-Crossed. You can't find it right? Yeah, that's because the series is only available in Netflix's American Library. That's just a needle in a haystack when it comes to other titles that are not available in that area.
Every country in the world serves different Netflix content. While you're allowed to stream certain shows, American residents are enjoying everything Netflix has to offer. Here's what you'll get if you try to download a title that's not streamable in your location: "This title is not available in your region. Please select a different title."
But don't worry, you can circumvent the geo-location restrictions by using a VPN. That way, you can access the channel's American catalog in Ecuador with a push of a button. Wait, before you get all excited, there's something you need to know. Netflix has the ability to block VPN providers, especially those that offer their services for free. You'll also be informed when Netflix determines that you're using a certain unblocker. This is what you'll get.
"You seem to be using an unblocker or proxy. Please turn off any of these services and try again."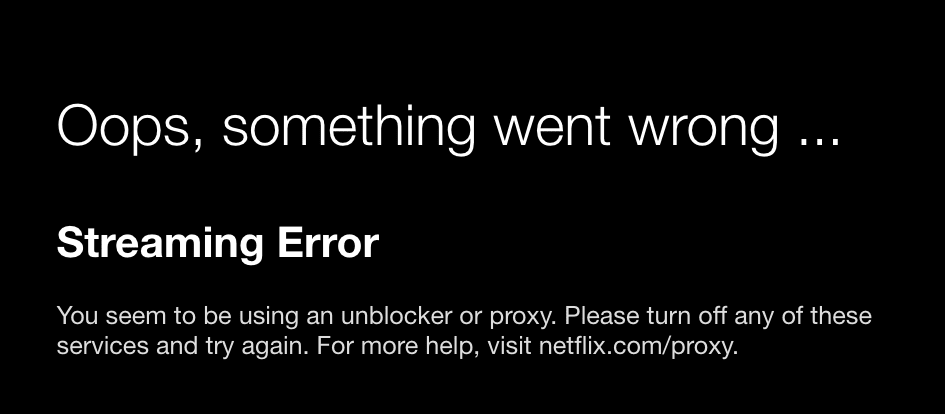 If you're looking for a VPN that actually unblocks Netflix, you should check the table below as it highlights the best VPNs for Netflix.
How to Watch American Netflix in Ecuador with a VPN
A Virtual Private Network rechannels your whole traffic through a secure server in a selected country. Once you connect, you'll obtain an IP address valid in the country where the server is located. This makes it seem as if your traffic is coming and going from that server as if you're a current resident there. For example, if you're in Ecuador and want to stream American Netflix, you need a US IP address. That's very easy if you connect to an American VPN server. You'll appear to be browsing from that territory and you'll get direct access to the channel's library. Very easy.
Let's make it easier for you. Here's how to access American Netflix in Ecuador:
Invest in a credible VPN. I suggest ExpressVPN, so go to their website and sign up.
Download and install the VPN application on a compatible device such as Android, iOS, PC, or Mac. You can also find clients for the likes of Amazon Fire Stick.
After that, open the VPN application and login with your VPN credentials.
Find a US server and double click it. The connecting process will start so wait a few seconds.
Once connected, launch Netflix.
You'll notice that you can watch the American library in Ecuador. Enjoy.
American Netflix in Ecuador – Smart DNS Proxy
You may not know this, but VPNs are not natively compatible with all the streaming devices out there. In case you're operating on one that's not supported, you might want to try Smart DNS Proxy. It's very simple to configure and works on more devices such as PS4, Xbox, Roku, Apple TV, and more.
Both VPN and Smart DNS get you the same result in the end. However, what differs here is the process or the method if I may say. A VPN reroutes your whole traffic to shift your whereabouts while Smart DNS channels part of the traffic. Only the URLs responsible for identifying your location are rechanneled. That, of course, is pretty good considering you'll be able to stream your local channels at the same time.
Another difference is that a VPN encrypts your traffic, which leads to a drop in your connection speed. On the hand, Smart DNS doesn't add anything extra to the equation. It only exists to bypass regional restrictions, not more. So, if you're an avid streamer who doesn't mind surfing the internet without protection, Smart DNS is for you my friend. Here's what you need to do:
First, you need a good Smart DNS service provider. Luckily, I happen to know the best one, Unlocator.
Go over their

videos/setup tutorials

and learn how to set up DNS on your streaming platform.
Now, visit Netflix's website or its dedicated application.
Watch American Netflix in Ecuador, just like that.
Unlocator has been around since 2013 and has gained significant popularity all over the world. It's capable of unblocking hundreds of channels and gives away its service for free in a 7-day period. That means you can try out their services without having to pay a dime. You don't even need to provide your credit card info.
What's on Netflix?
Every month, Netflix releases hundreds of titles to be added to its streaming library. At the moment, the streaming giant is focusing on producing their own content. Who wouldn't want to check what Netflix Originals would be like in the upcoming years? It already launched more than we could count, but it's focusing more and more as the time passes. I'm talking about the likes of the Chilling Adventures of Sabrina and Orange is the New Black. Let me show you some of Netflix's best to watch titles:
Narcos
House of Cards
Sense8
Money Heist
Lucifer
The Crown
You
Stranger Things
Our Planet
Russian Doll
The OA
Mindhunter
The Umbrella Academy
No Good Nick
Haunting on Hill House
Ozark
Jessica Jones
Daredevil
Luke Cage
Iron Fist
The Defenders
Quicksand
Big Mouth
Fuller House
Chef's Table
Bloodline
Black Summer
Kingdom
Master of None
Maniac
The Punisher
After Life
Glow
Special
The Order
The Haunting
Netflix Compatible Devices
You can watch all of Netflix's content on the following platforms:
PS4
Roku
Chromecast
Apple TV
Amazon FireStick
Smart TVs
iPhone
iPad
Android
Xbox One
How to Watch American Netflix in Ecuador – Final Thoughts
Netflix is unanimously the best option when it comes to video streaming services. Thousands of videos in the finest quality are waiting for you to enjoy them. However, that's not possible if you live outside the United States as the thousand becomes a hundred. We don't want that. If you live in Ecuador, you can now access the US library with ease. Go ahead, get out of the box your Netflix has imposed on you. Enjoy American Netflix in Ecuador with a VPN.