Ok, I know. An Irish IP Address isn't what people usually want to change their IP to. Let's think about this for a second; what if you're an Irish expat? Won't you miss watching the shows you watched back home? If you want to watch RTE or TV3 outside of Ireland, you're going to need an Irish IP Address. The fastest way to get an Irish IP is by using a VPN to spoof your location.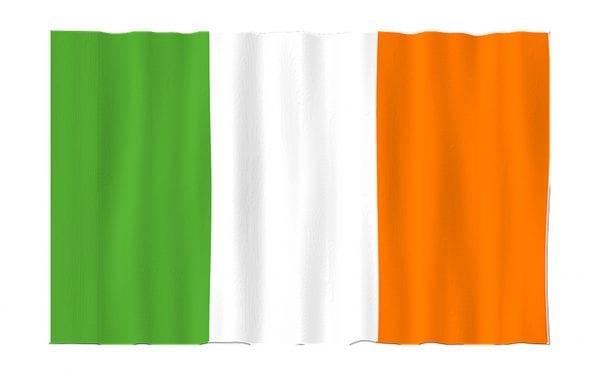 How to Get an Irish IP Address Abroad Using a VPN
The fastest and safest way to change your IP is by using a VPN. A VPN service provides added security and privacy online AND a list of servers (with different IPs) that subscribers can connect to (and get different IPs!). In other words, if you want to change your IP address into an Irish IP address without having to fly all the way to Ireland, you just need a VPN with an Irish server. All you have to do is:
Sign up with a VPN provider that has a server in Ireland, like ExpressVPN.
Download and install the VPN app on your device of choice. For ExpressVPN, it could be iOS and Android devices, PC, Mac, or Amazon Fire TV.
Launch the application and sign-in.
Find an Irish server and connect to it.
Browse the web with an Irish IP Address!
Best VPN to Get an Irish IP Address
As always, I'm incredibly partial to the VPN I personally use, which is ExpressVPN. I'm not biased for no reason! ExpressVPN provides one of the best security protocols and has a whopping number of servers all over the world (2000!).
It's also a top-tier VPN that values the privacy of its users, which is why it has a strict no-log policy and military-grade encryption protocols. It also just so happens to be the champ of VPNs for Ireland.
Why Would You Need an Irish IP?
If you're looking for a way to get an Irish IP abroad, you're most likely an Irish expat who wants to stay in touch with the entertainment circles of Ireland. The only way to access Irish programming abroad is by spoofing your IP and connecting to an Irish server. Even if you're not an Irish expat, though, getting access to Irish programs can help you learn more about Ireland from an insider's perspective. Access to channels like TG4, BBC Two Northern Ireland, and RTE News Now can help anyone trying to learn Gaelic.
How to Get an Irish IP Address Outside of Ireland – Final Thoughts
It's nice to know that there are ways for expats to re-visit the channels and websites they're used to from back home. Geo-blocks can be annoying, but the fact that we have a way around them by using VPNs makes it that much easier for us to get access to all sorts of content all over the world.