How to Watch UKTV Play outside the UK? UKTV Play is an online streaming service that offers great TV programmes from channels such as Dave, Really, Yesterday and Drama. If you're in the UK, it's very possible to access UKTV Play online and watch all the shows from these four great channels. However, it can be a bit more difficult to do so if you're trying to access it from outside the UK. Just like many channels and services, UKTV Play has geo-restrictions that limit their viewership to British residents and those who are living in the UK. Users from the US, Canada, Australia, Germany, and Italy can't directly visit the website and stream its content without getting a VPN first. With a VPN, anyone located in any country around the world can unblock UKTV play on their PC, Mac, Android, iPhone, iPad, Apple TV, or Amazon FireStick devices.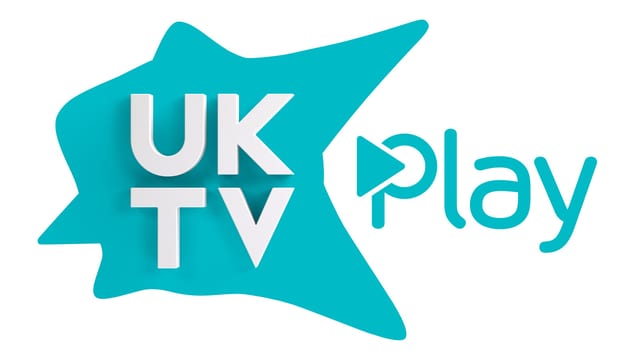 What is UKTV Play?
According to the official UKTV Play website, "UKTV Play is a free catch-up TV service where you can watch the TV shows you love from Dave, Yesterday, Really and Drama wherever you want, whenever you want."
Is UKTV Play Available Abroad?
Unfortunately for UK TV fans and British expats living outside the United Kingdom, UKTV Play isn't available overseas. This is the location error you get whenever you try streaming content on UKTV Play outside UK:
"The video you are trying to watch cannot be viewed from your current country or location."
How to Watch UKTV Play outside the UK Using a VPN
UKTV Place is the place where you can watch Bad Teacher, Pan Am, and The Michael J. Fox Show. These shows and many others are just a VPN subscription away. Do you know that all it takes is a tap to bridge the gap between you and the restricted UK content? A VPN connects your device to a server in the country of your choice over the Internet. It also creates a digital tunnel through which your data passes through and gets encrypted in. Briefly, the VPN server acts as a gateway to the internet, and all your internet data is routed through it. Your IP address also gets changed upon connecting to a server of a different country. Let us guide you through it all:
The first thing you need to do is sign up for a VPN service.
Next, you create a VPN account
Download and install the VPN app on the device which you want to stream UKTV Play on.
Launch the app and connect to a VPN server in the UK.
After you connect to a UK server, you'll be provided with a temporary Britsih IP address that makes it look like you're located in the UK.
Now that you have a British IP, you can easily access UKTV Play from anywhere around the world.
If you want to unblock UKTV abroad, you'll need a VPN that guarantees bypassing geo-restrictions. What better VPN to unblock UKTV Play than ExpressVPN? It's the number one trusted leader in VPNs that offers excellent services. High speed, security, and instant setup are basic features of ExpressVPN. However, if you find that ExpressVPN is expensive, you can always check out the other service providers in the table below.
UKTV Play Channel List
W
Dave
Gold
Alibi
Yesterday
Drama
Eden
Really
Good Food
Home
VPN Benefits
VPN stands for Virtual Private Network, and what the name suggests is pretty clear. It is a technology that provides privacy on the internet so that you're completely safe online. A VPN is capable of bypassing geo-restrictions of all kinds, but that's not all. Subscribing to a VPN has its benefits, and here are some of them:
Hide what you upload on the Internet from others.
Get around blocks and other forms of censorship.
Appear to be in another country.
Hide browsing activity from local networks and ISPs
Get a new and temporary IP address.
Download and share files safely.
Use public WiFi hotspots safely and securely.
Save users' money with border-related purchases.
Watch UKTV Play Outside the UK
For the sake of watching UKTV Play outside the UK, you'll need a VPN. You' ll have to mask your IP address, spoof your location, and pretend like you're in the UK. It doesn't really matter where you are in the world because that's something your VPN service takes care of, not you. What you get to do is just enjoy unlimited access to UKTV Play and all the shows made available to you via that VPN connection.