No matter how safe a VPN claims to be, full trust does not come without proof. And what's the best way to obtain that? Easy, independent security audits. With those, users can know which VPN is safe to operate with and which is not, especially on Android devices.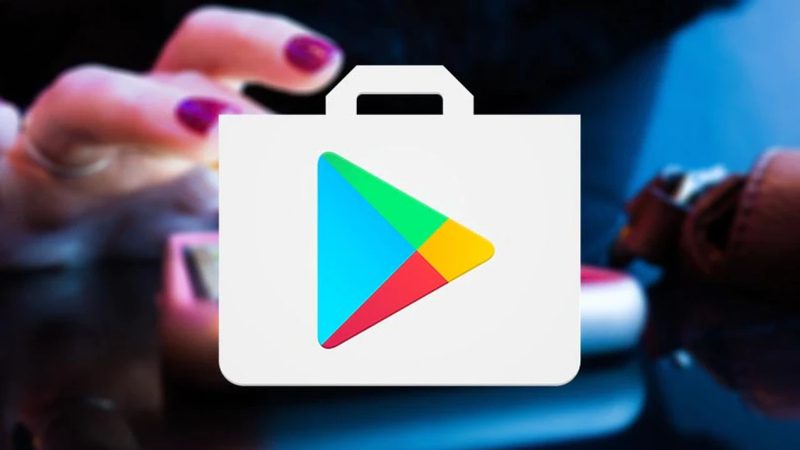 Google Play Store has had a rough couple of years, and threat actors constantly used the platform to spread all sorts of malware families. Even VPNs were used in the past for malicious practices. But now, Google Play has decided to take its security to the next level by adding security audit badges for Android VPN apps.
With this new feature, users don't have to resort to App reviews and comments, which can be fake. It's a huge step from Google Play Store towards better security, and here's what you need to know about it.
Play Store's New Feature – Check the Badge, then Install
Downloading applications via the Google Play Store is pretty easy. But in recent times, it's kind of a hassle due to constant malware infiltrations that spread through apps with millions of downloads.
Aside from recent malware campaigns, downloading a VPN isn't as easy as it seems. You see, Virtual Private Networks might be the security tools to use on your Android device, but not all of them are classified as safe.
Claims on websites and app descriptions can be misleading. Even comments on the Google Play Store can be used to advertise an application that does nothing of the sort.
When you use a VPN, trust should be in place. Aside from functionality, the provider needs to have proof of legitimacy, and with independent security audits, that can be achieved easily.
VPNs are all about reputation, and one bad review can ruin it all. With a security review, VPNs can show their users how transparent they are.
Top VPN providers hire cybersecurity firms to analyze, dissect, and evaluate their security features. Once they're done, a report is usually provided on the VPN's website.
Now, it's time for Google to show that, and it did. Last year, the App Defense Alliance introduced MASA (Mobile App Security Assessment) to ensure app safety for Google Play's users.
This particular feature asks developers for a concrete set of requirements in hopes of enhancing app security in Google's app library. These requirements include:
Data storage
Cryptography
Autherntication and session management
Platform Interaction
Code Quality
Data privacy practices

VPNs are very crucial to privacy, as their main job is to handle user data. That's why now, Google Play Store displays the "Independent security review" badge in the Data Safety Section of VPN apps.
A Badge for Legitimacy
Yes, if a VPN service has been reviewed by a third-party security firm, Google Play Store lets everybody know. We took ExpressVPN as an example.
Once you visit the app's page on the Google Play Store, head over to the "Data Safety" section. You'll see the "Independent security review" badge there.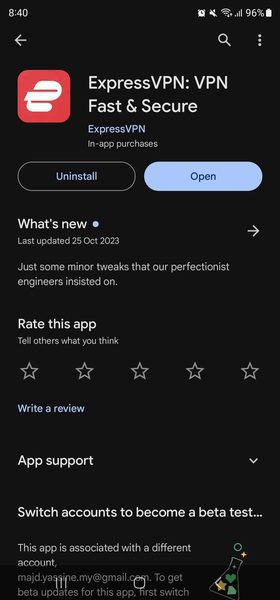 If you see a VPN with such a badge, it's safe to say that this service is credible enough to invest in. However, if you don't, this doesn't mean that the VPN is not good.
Some premium services do hold a valid MASA certificate but haven't received the badge yet. A perfect example of those would be Private Internet Access, but it recently got the badge on Google Play.
User Safety Comes First – A Badge for VPN Security Audits
The growing number of VPN apps demands greater transparency, not just on Google Play. However, with this initiative, the Android app library is further ensuring its users that a particular app is legit.
More apps will follow, but for now, VPNs are the first to implement this. Maybe in the future, all developers will be encouraged to take this step.