Have a DD-WRT flashed Belkin router? Maybe you're exploring the possibility of flashing your router? Either way, consider installing a VPN client on the flashed router for added functionality. With a VPN client on your router, you'll be able to extend all of the functionalities of a VPN connection to every connected device on your network. Get your VPN connection on Apple TV, PS3, PS4, Xbox One, Android TV, Smart TVs, Roku, Chromecast, and Amazon Fire TV with ease by installing VPN on your Belkin router.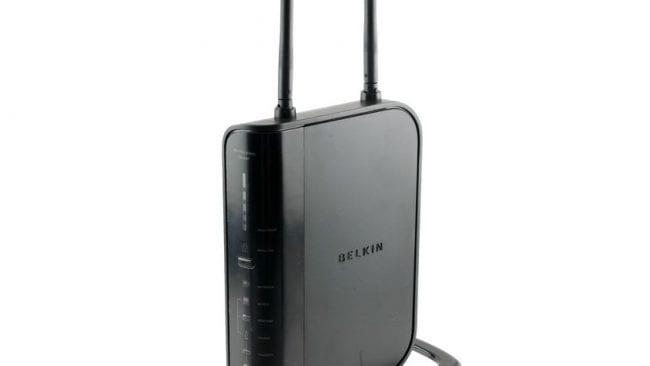 What is DD-WRT
DD-WRT is firmware for routers. In other words, it's an operating system that routers can use that offers a unique set of functionalities. A router's original firmware doesn't usually support a lot of configurable functions. For this reason, many internet users choose to change their router's firmware into something a little more configurable like DD-WRT. If you install DD-WRT on your Belkin router, you'll be able to:
Install a VPN on your router. After you've flashed your router with DD-WRT, you can easily configure a VPN connection onto it. This way, you'll be able to extend the security and privacy of a VPN to all of your connected devices. Check out the best VPNs you can use with DD-WRT routers here.
Access your Home Network Remotely. With DD-WRT, you also have the option of turning your router into a stand-alone VPN server. When that happens, you can easily access all of the devices in your home network remotely.
Boost Your WiFi Signal. DD-WRT allows you to boost the WiFI signal of your router from its settings. You can also pick a WiFI that doesn't have a long list of connected routers and speed up your internet connection.
How to Flash A Belkin Router with DD-WRT
Before you can install a VPN client, you'll need to flash your router with DD-WRT. This is a highly technical step and requires a bit of effort on your behalf. To properly flash your router, you're going to need to figure out:
If the Belkin router you own is compatible with DD-WRT.
The proper DD-WRT firmware that matches your router's model.
Whether or not you'll need to hard-reset your router after you flash it.
If you can go back to the original firmware in case you don't find DD-WRT easy to use.
In other words, you're going to have to do some research. This is a very individualized process for each router model, so I can't help you with this specific task. After you've figured out which firmware to use and if your router works with DD-WRT or not, follow this guide to complete the process of flashing your router.
How to Install A VPN Client on Flashed Belkin Router
Installing a VPN on your flashed Belkin router may seem highly technical, but it's actually a very straightforward process. There are two ways for you to install the VPN client, each way depends on the type of firmware you are using. Both processes start the same way, though. I'll be using ExpressVPN to illustrate the installation process, but the same steps do apply to almost all top-tier providers.
Sign in to your ExpressVPN account.
Click on Set Up On More Devices.
Select Manual Config on the left side of the screen. Select the OpenVPN tab on the right. Save the Username and Password somewhere you can easily access later.
Download the .ovpn file or location that you wish to connect to.
Access your browser's control panel by entering the DD-WRT default router IP address into your browser's address bar. The IP usually is 192.169.1.1.
Click on the Services tab. Select the VPN sub-tab.
Enable the Start OpenVPN Client option. You'll see a configuration panel you need to fill out next.
For New DD-WRT Firmware: With User/Password Authentication
Enter your Server IP/Name (found in the configuration file you downloaded earlier) your username, and your password into the appropriate fields. All of this information is what you got in step 3 above.
Make sure the page matches the below screenshot:
For Old DD-WRT Firmware: Without User/Password Authentication
If your version of DD-WRT firmware doesn't ask for a username/password authentication, skip the above section and follow these steps instead:
Look for the Additional Config text box and type in the following command: "auth-user-pass/tmp/auth.txt".
In your opened .ovpn file (open with a text editor, like Notepad), look for the "remote" server cluster names and paste it into the Server Address field.
Paste the 4 numbers you find after the remote server cluster in the Port field.
Configure your Keys and Certificates
Go to Services > VPN > Additional Config box and enter the following:
Go to the open .ovpn file and copy-paste the text between the <tls-auth> and </tls-auth> tags into the TLS Auth Key field.
Do the same with <ca> and </ca> tags, <cert> and </cert> tags, <key> and </key> tags. Paste the text in the CA Cert field, Public Client Cert field, and Private Client Key field respectively.
Click on Save. Click on Apply setting to start the VPN connection.
If you're using DD-WRT without User/Pass authentication, go to Administration > Commands and enter the following:
Click Save Startup.
Go to Administration > Management. Click Reboot Router.
You can check that status of your connection by going to Status > OpenVPN.
Best VPN for Belkin Router
If you're looking for a VPN client to configure on your flashed Belkin router, I suggest using ExpressVPN. ExpressVPN offers both the OpenVPN and the IPSec protocols for versatile configurations. It's also widely known as the best VPN provider on the market. With ExpressVPN, you'll benefit from military grade encryptions, a free Smart DNS feature,  2000+ servers in over 94 countries, and a 30-day "no questions asked" refund policy.
You can also check out any one of these top-tier VPN providers:
That's all you need to do to configure a VPN client on a DD-WRT flashed Belkin router.