Best VPN for DD-WRT Router
|
What are the best VPN service providers for DD-WRT Routers? Are there any free VPNs fo DD-WRT? For those that aren't very familiar with the term, DD-WRT refers to firmware that users get to install onto their routers to achieve maximum functionality. It basically unlocks all of the router's hidden capabilities and allows users to enjoy better performance. It is able to easily work on a wide range of devices, and even better is the fact that it's great for non-technical users.
DD-WRT and VPN
Such users also deeply appreciate the support that DD-WRT has for VPN. This is because, DD-WRT allows users to set up your VPN service directly on the router, and have it work such that any other device connected to the router is able to share in on the VPN connection and have secured access to the Internet.
This is very convenient because it allows you to subscribe to one of the best VPNs in the market, and have devices that aren't directly supported by your provider utilizing the same connection.
How to Install DD-WRT on Router?
You can get to enjoy DD-WRT in two ways: either purchase a pre-configured router or install the firmware on any router you're sure is compatible with the service. Doing either of these, plus installing a credible VPN service should ensure that you get to enjoy secure access throughout your connected devices.
In this review, we're going to take a look at a number of providers whose services have been optimized for DD-WRT, and we're also going to look at what you should consider when choosing the right VPN for your DD-WRT router.
Choosing The Best VPN Service for Your DD-WRT Router
You should be keen on choosing a VPN service that allows for a DD-WRT upgrade, and OpenVPN support since its one of the best VPN protocols for customization and water-tight security.
You also need a VPN service that's fast and has a reliable connection. VPNs are known to slow down your connectivity speed, so the best ones are those that reduce your speed by the smallest margin possible. You should also be on the lookout for added security tools and features that aren't found with most other VPN providers.
Here are our top 3 recommendations for the best VPN services to use with your DD-WRT router.
1. ExpressVPN
ExpressVPN offers such a wide variety of already configured VPN routers, meaning you won't have to deal with upgrading your router by yourself. You will need to configure the service on your DD-WRT router if you already have one, but the process shouldn't be really difficult if you follow through with the well-put-together tutorials.
In case you run into any troubles, there's the qualified ExpressVPN customer support team that's always ready to help sort out any issues you could come across.
The service boasts of over 2000 servers, in more than 160 locations, meaning you should be able to access a broad range of channels and websites regardless of wherever you may be. The servers support P2P file sharing and have no logging.
Compared to most other providers, ExpressVPN is a bit more expensive, and this is justifiable since they do offer a premium service. You have a chance to try out their service through their 30-day money-back guarantee, and as soon as you do, you'll be able to decide if the price they're asking for is worth the value offered.
2. BulletVPN
The one feature that makes this Estonia-based provider stand out on our list of VPNs is the fact that it allows 6 connections under one account. This makes it an ideal solution for a small business, or a household whose members want to have all their devices secured while online.
The tests we did with BulletVPN showed proved the service is indeed reliable, with 256-bit encryption and protocols such as OpenVPN to keep your connection secure.
3. NordVPN
There are a variety of tutorials that elaborate how users should be able to link their DD-WRT router to NordVPN, and as you'll find out, most of these ways are through L2TP, PPTP, and OpenVPN protocols.
In terms of performance, you'll get to enjoy higher speeds, CyberSec for having your ads blocked, Onion over VPN for a private browsing experience, and DoubleVPN for having your internet connection encrypted. NordVPN assures its subscribers that they'll get to enjoy a great deal of value at a fairly reasonable price.
You'll only get three days to decide whether or not the service is worth your time, so it's best to set apart time that you'll use to test all the aspects that you might be concerned with. If you decide to subscribe, you'll get the best return for your money by choosing their 2-year plan.
Best VPN for DD-WRT Summary
Here's a round-up of all top VPN service providers you can use on a DD-WRT-based router.
Conclusion For The Best VPN For DD-WRT Routers in 2017
The 5 VPNs we've listed above may vary in pricing and performance, but all of them are sure to give great service especially after you pair them with DD-WRT firmware on your router. The last two are fairly new contenders, but they still have offers that are worth trying out. Have a look at all of them, and once you identify the one that's best for you, we'd appreciate it if you left us a comment or two about how your experience was. We'd be glad to respond.
ExpressVPN Review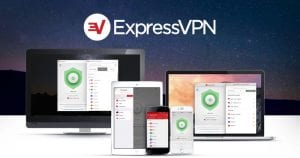 Name: ExpressVPN
Description: ExpressVPN is a VPN service that allows you to browse the web anonymously and unblock geo-restricted sites.
Price: 12.95
Currency: $
Operating System: Windows, OSX, Android, iOS
Application Category: Multimedia
Refund Policy

Speed

Support

VPN Apps