With the many VPN providers you're able to easily find on the Internet, it can be somewhat difficult to know whether or not the service you're using is really trustworthy. There have been lots of cases where services have been known to secretly keep records of their customer's online activity, only to leak it to third parties for a specified fee. Providers such as these are notorious for luring in their customers by advertising a free VPN service, and having them wonder why other subscribers would agree to pay for a service they can get without charge. This kind of thinking goes on to heavily undermine the importance of security online, and leaves users vulnerable to the risks that exist from their data being easily accessible through the Internet. Using a VPN still remains one of the best ways for individuals to secure their identity online, and also gain access to websites and channels that they would otherwise not be able to. So, how can one establish whether a VPN service provider is actually trustworthy or not?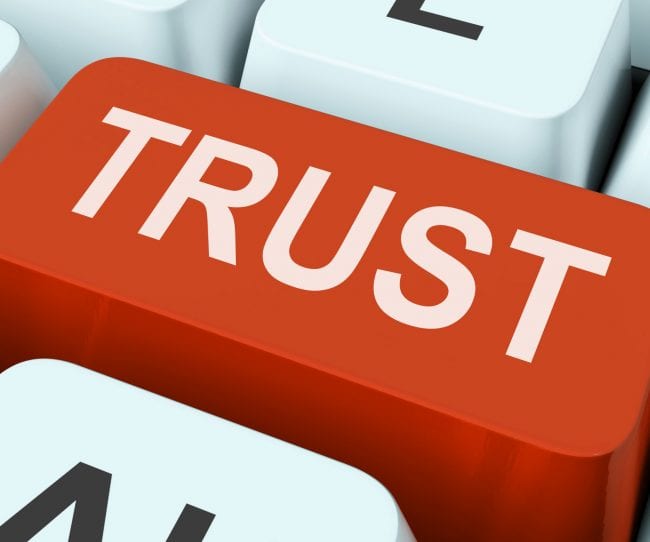 How to Determine Whether Your VPN Is Trustworthy or Not?
With the VPN market being as large as it is, providers often draw their focus towards elements of their service that seek to reassure their customers of how secure it is to deal with them. We're going to be looking at a few of these elements in this review, so that you're well equipped to gauge how worthwhile subscribing to a VPN service may be.
Location of Their Headquarters
Where a VPN service is located plays a great part in determining the kind of security that you should expect to receive once you subscribe to their service. This is because, there are certain places around the world where the legislation makes it possible for either the government or an associated authority to force the service into submitting records that display your activity online. If a VPN provider is based in such a region, then its safe to assume that you won't really be able to fully enjoy your right to privacy when online. To avoid getting caught up with such providers, its best that you ensure your pick isn't based within any of the countries that belong to international surveillance groups.
International Surveillance Groups
These groups are mainly identified by referring to the number of countries that form the group, followed by the term 'eyes'. There are currently three such alliances that exist;
5 Eyes: consisting of Australia, Canada, New Zealand, the US & the UK.

9 Eyes: consisting of all the above plus Denmark, Netherlands, France & Norway.

14 Eyes: consisting of all the above plus Germany, Italy, Spain, Sweden & Belgium.
The agreement between these countries is that they'll work together by sharing information to sniff out any criminal or terrorist activity that gets shared online. In order to so so, they have the authority to demand for information from both ISP and VPN services. This might not sit well for anyone who does not consider themselves a criminal, and still values their right to privacy online. The best way to avoid finding yourself in such a situation would be to search for a subscriber whose headquarters isn't based in any of these countries.
Logging Policy
Another element you can use to tell whether or not your VPN service is trustworthy is their logging policy. Various providers have different policies in place, and it's in your best interest to only subscribe to one that has the most robust no-logging policy possible. Doing so would mean reading keenly into the kind of service you're promised by your provider, and getting an understanding of what their logging policy entails.
For example, you might find a provider that states clearly their intent of keeping records of information such as the following;
The IP addresses you used.

The dates you logged onto the VPN service.

The kind of traffic that may have been sent through your VPN connection.

How long you were online.
When asked for the reasons behind storing such information, many VPN providers state that they do it to protect their business from people who might be using their protection to conduct illegal activities online, or even to crack down on activities that may potentially damage their VPN network. All these responses are within reason, though with the main purpose of turning to a VPN service being to ensure online anonymity, many users may argue that they still wouldn't be satisfied with such details being recorded.
Reviews Online
If you don't really have the time to individually consider all the features that come with a VPN service and how they all make the provider worth signing up with, then a faster way to evaluate them would be through reading up on what both customers and experts have to say about their experience. There are tons of websites on the Internet where detailed reviews are posted concerning the level of service that's offered by a VPN provider. Once you've identified a few credible ones and gone through their reviews, you'll be well informed on the kind of provider you can trust for your online safety.
Conclusion on How To Know If Your VPN is Trustworthy
Now that you've gotten to learn a few tips and tricks, nothing should keep you from a provider that's got your best interests at heart. If you'd still like a direct recommendation from us on what VPN service to try out, then we'd advise see how well you'd like ExpressVPN. Their service has been known to be top notch, and their customer help team well trained. It'd be best if you left any questions or comments you might have in the section below. We'd be glad to hear from you & happy to respond.