Given the many avenues through which hackers and spammers are able to intercept your connection and get a hold of your personal information, a few individuals who are a lot more conscious about their privacy have resorted to remaining anonymous even when paying for their VPN subscription. This is a brilliant move since most of the payments that you can make are very easy to have tracked back to you, and this makes your private information easily accessible. Even the VPN services that pride themselves in having separate entities that handle their payments are not as secure as you might think, since your payment can still ultimately get tracked back to your account details. So, how can you purchase a VPN anonymously?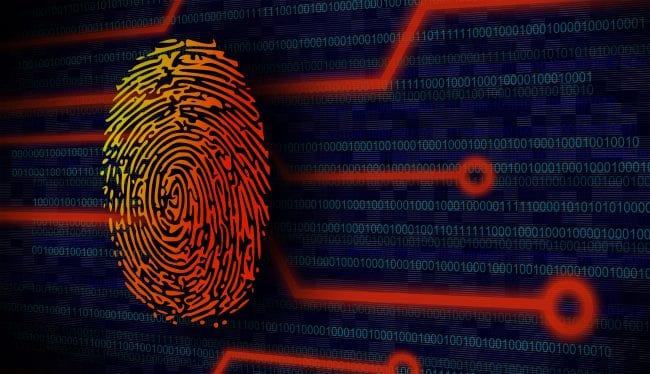 The Need To Pay Anonymously
For a normal user, there's not that much pressure to pay for your VPN service anonymously. You shouldn't have anything to worry about especially if you're sure that your VPN service doesn't keep any user logs. Their process probably involves disconnecting your VPN service from your payment details, so your account information will be difficult to track back to you.
However, if your line of work involves a wide range of risks that may come about if your identity or online activity gets exposed, then you might want to maintain the highest levels of anonymity. This is probably the case if you happen to be either an outspoken journalist, a whistleblower or an opinionated free speech advocate to mention but a few.
This also extends to those that mind a lot about the information transmitted through their online means of communication. You don't want people to be able to identify the services you might have been soliciting for in exchange for an anonymous payment, so it's best to have all your communication means protected.
Cons of Anonymous Payments
The biggest disadvantage that we've found out about anonymous payments is that every time you want to pay without revealing your identity, you'll have to do it manually. To avoid this, you might be forced to go with the longest subscription date for whatever you're paying for, & this is normally between 1 & 2 years.
You'll stand to gain from a couple of advantages, including the chance to make only 1 payment per year, the chance to benefit from a lower exchange rate of you're paying through your gift card, and getting the best discount courtesy of going with the annual package.
Anonymous Payment Methods
A majority of anonymous payment systems are known to have complex methods of covering up their user's tracks. Two of the most popular forms of anonymous payment are gift cards, and digital currency.
The most popular and commonly accepted form of digital currency is bitcoins. They're bound to work with almost any worthwhile VPN provider, but you'll need to take some time in understanding how to transact with them if you happen to be a new user.
GIft cards on the other hand are not as widely accepted as a form of payment among VPN providers. Their working behind them is however simple, where you're able to get to a nearby store, use your money to purchase a gift card and then virtually transfer the value of the gift card onto your VPN provider's account.
Paying For VPN Through Bitcoins
Before you go ahead with this, it's important that you confirm your service provider actually supports payment via VPN, and you can do this by checking for the Bitcoin sign among the accepted payment methods on your VPN's site. Once confirmed, you can then move on to the 4 steps required to facilitate the payment:
You'll have to start by creating a Bitcoin Wallet.

Next, identify credible bitcoin sellers that you can buy from.

Carry on with the purchase.

Subscribe to a VPN service that allows for Bitcoin payments.

Transfer Bitcoins from your wallet to your provider's.
For precise step by step instructions on setting up your bitcoin wallet and facilitating the transfers, you'll can go through the following links:
Having gotten your account all set up, we're going to move on to paying for your subscription.
Buying VPN Anonymously – Things to Consider
Like we said in the beginning, you should be sure that the service you're considering accepts bitcoins as a form of payment. After identifying your preferred payment plan, you'll then be prompted to enter your VPN account information, afterwhich you'll have to choose to pay through bitcoins. Clicking submit prompts an invoice for the bitcoin transaction to appear, and for the creation of a wallet by the VPN provider into which your bitcoins will be transferred. The invoice will include information such as the wallet number, price in bitcoins, a QR code and a Pay With Bitcoin button.
At this point, all you'll need to do is login into your Bitcoin account, and send the payment through to the wallet ID that you'll see on the invoice that was created earlier. Once done, an email acknowledging receipt of the payment should appear in your inbox alongside an activation link. Click the link to activate your VPN account, and you'll be ready to start browsing privately.
Paying For VPN Anonymously Through Gift Cards
The process involved in paying for your service through a giftcard is also quite straightforward, though slightly more expensive because the VPN service has to then sell the gift cards at a rate that's lower than their actual value so as to get their worth in cash.
The payment process begins by a user logging onto their provider's VPN site, and clicking on the Pay with Gift Card option. You'll then have a selection of options where you should select the gift card brand that you have, or even purchase one at that moment. Once chosen, you'll have the opportunity to see how long your gift card balance will have you covered with your provider. If you're happy with what you see, proceed by clicking on the 'Pay' button. You'll then get an email confirming your payment, and a link that you should click on to activate your account.
Conclusion on Purchasing Your VPN Anonymously
We have one more tip for our readers if they want to stay really safe: If you're going to be paying for your VPN anonymously, you might as well ensure that your payment can't be tracked back to you, by ensuring your IP address does not reflect your home/private network. You see, most payment platforms take note of your IP address to avoid credit card fraud. This allows them to track back a transaction to the initiator. If you'd like to avoid this, make sure you purchase your subscription through a public connection such as airport or restaurant Wi-Fi. The IP shown when you do this traces back to probably a dozen other Wi-Fi users making it difficult to single out your connection.