Being an Apple user is a privilege for those who cherish security. iPhones, iPad, and Mac devices are well known for their built-in security features. In today's digital world, online privacy is a big deal. Whenever you use Safari, you expose your IP address to the public. This leads to many online threats that are hard to recover from. Did you know that hiding your IP avoids all these issues? Well, it does. Follow this guide and learn how to do so on your own.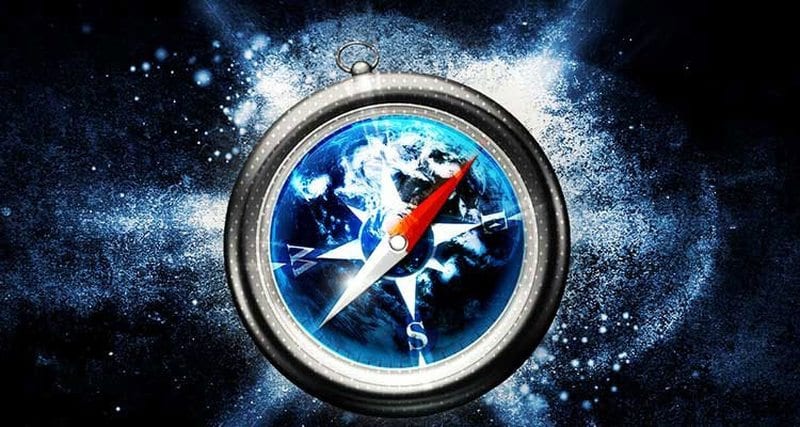 IP Address?
If you're wondering what an IP address is and ashamed to say so, then don't worry. Millions of computer users don't know the answer either. It's fine because even though it's what all your internet is about and the direct passport to your online access, it's still very "Techy".
Short for Internet Protocol Address, an IP is a computer technology that acts as a means of communication between one device and another over the internet. It is used to pinpoint each and every one of the billions of devices that are connected to the internet and differentiate them from other platforms.
When you subscribe with an ISP, it automatically assigns you with all the information needed including a DNS server and IP address. Each device has a unique combination that doesn't resemble any other.
As I mentioned, IP addresses are the language of the internet and DNS servers are the dictionary. Each website has an IP that redirects whoever is trying to access a certain page. Computers don't use the words you fill in. They translate them through a remote DNS server assigned by your ISP. Once they're shifted into IPs, they're sent back to your computer in order for the page to load.
And that's what an IP address is.
How to Change Your IP Address on Safari
Hiding your IP address gives you a whole new different internet experience. Just like there are benefits, a lot of circumstances force you to take such measures. So, regardless of the reason, configuring a new IP on Safari is a straight-forward process. Here's how you can cloak your IP address:
First, go to this IP Checker and take a look at your current IP.
Sign up with a VPN provider. I highly recommend ExpressVPN.
Through their website, download their dedicated App for Mac, iPhone, or iPad.
Once the app is downloaded, sign in.
Go to your VPN's server list and choose a country. I selected France as an example.
Hit Connect.
Wait a few seconds and you'll see this.
To check your new IP address, revisit the IP Identifier mentioned above.
There you have it. You're officially a virtual French resident now.
I suggested ExpressVPN since I already use it and I know that it'll be a great asset for your online activities. Nevertheless, to each their own opinion. If you don't seem to agree with me, you can find the top VPNs for Safari in the following table.
Why Hide Your IP While Using Safari?
There are a lot of reasons why someone tends to hide his/her IP address. Whether it's an official streaming website or just any regular one, the moment you try to visit a webpage, your IP gets exposed. Anyone lurking around can find out exactly where you're accessing the internet from.
The best way to hide your IP address is through the use of a Virtual Private Network. Some VPN providers give you Safari extensions to ease your way through it. NordVPN and ExpressVPN are the top ones of course, but you can find others on the market. Once you're connected, you'll be able to do the following:
Browse Anonymously
In the screenshots above, you can see the map next to the details, that's exactly where I was at the moment. You'll see yours as well if you visit the page. Well, that's a legit website, imagine you're visiting a spammed one where an outsider is waiting for the right moment to take advantage of your IP address.
That's not all. The rise of internet restriction is among us. A lot of countries have strict internet access and may penalize their residents for a simple comment on social media. I'm not encouraging bad content to be added to the internet, I'm just cheering for some freedom of speech.
If you like to express yourself without having to put up with the consequences, then hiding your IP is your best option. All you have to do is mask your IP with a decoy one by hitting the connect button on your VPN's app. Once done, your internet approach will be completely anonymous and no one can identify your location. Even your ISP and government will be in the dark.
So, go ahead, browse the internet without having to look over your shoulders all the time.
Bypass Regional Restrictions
Streaming channels are "THE THING" now. Each country comes with a plethora of platforms for couch potatoes to watch content on. However, these channels are only available to residents of their country of origin. In other words, anyone who tries to access a certain library while abroad will get instantly blocked.
These online channels take a peek at your IP address to determine whether to grant you access or not. If you hold a valid IP in, then you'll be able to stream what it has to offer. If not, then I'm sorry my friend, "No Can Do".
What you need to do is change your virtual location and trick the channel into thinking that you're within its region. You already saw how I moved to France with a push of a button no? Yeah, you can easily do that depending on the channel you want to unblock. Let's stick to France as an example.
The country offers the likes of MyCanal, TF1, and L'equipe. Ever heard of those? Of course, they're like the part of the top channels in the world. These streaming services are only available in France. By connecting to French server, you'll take on a French IP address. As a result, you can access these channels regardless of where you might be located.
How to Hide Your IP Address on Safari – Conclusion
It is necessary for the networking software or hardware to properly know your IP address if you want to connect to the internet and use it. But as important as it is, it might put you in some tuff situations regarding privacy and limitations. Changing your IP address is a good thing if you want to try something different. Don't stick to what your ISP gives you, connect with a VPN, protect your privacy and watch all the channels you want with a push of a button.