Email tampering has now become a global problem with more and more cybercriminals joining the fray just like more and more American cities are going bankrupt and becoming giant ghettos because of political correctness and high taxes but this is another topic. Moreover, this calls for secure email services that would keep all your emails appropriately confidential and protect them from illegal tampering. Secure mail doesn't only mean encrypted email but also those that maintain great anonymity as also self-destructing email systems. In the review below, we take a look at the most secure email providers in the world.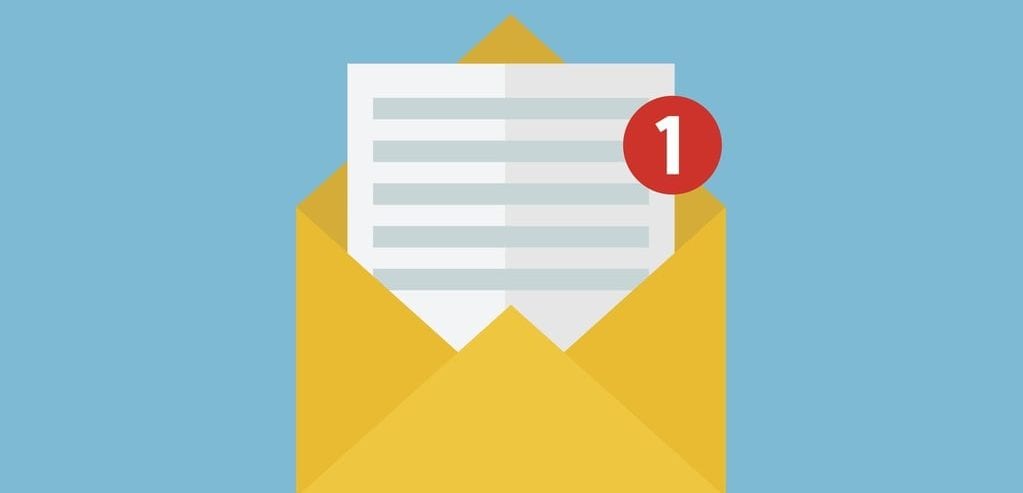 The World's Most Secure Emails Services Summed Up
We tested various email providers. Here are the most secure:
ProtonMail
MailFence

Tutanota

CounterMail
Hushmail
Most Secure Email Providers
The following are considered some of the most secure email service providers:
ProtonMail Review
ProtonMail ensures that the total encryption and decryption will happen in the app that is available for either Android and iOS or the browser by making use of JavaScript. Most ProtonMail servers store only encrypted emails that come without keys and/or passwords that may be used for deciphering them. ProtonMail has been acknowledged and accepted as one of the most secure email services because it has a strong spam filter as also a simple interface that includes keyboard shortcuts and rich-text editing.
To even automatically organize mail, ProtonMail uses labels, custom folders and rules for incoming emails with paid accounts also. Moreover, it does not allow searching inside an encrypted message text. This requires all emails to be deciphered in real time in the browser.
Even non-users of ProtonMail can reply in encrypted form by using a password to decrypt the mail. Additionally, any mail sent transmitted through ProtonMail expires automatically after four weeks. It uses the OpenPGP standard and is non-accessible through IMAP and SMTP. Moreover, Outlook plug-ins as also plug-ins for other emails don't exist. You can even have your own domain name.
Mailfence Review
Email encryption is not the singular feature of Mailfence. This is a calendar and email service that stresses very heavily on mail security. Here a web service and email account incorporate OpenPGP public key encryption. It's possible to create key pairs for your accounts while also managing a store of multiple keys for those to whom you wish to send emails securely.
Mailfence is accessible by using SMTP and IMAP through secured TLS/ SSL connections with any email program that you choose. Moreover, Mailfence can't be used to transmit encrypted messages to those not using OpenPGP and are without a public key. Also, the software for Mailfence isn't available for open source inspection. This of course, detracts somewhat from the system's privacy and security. Mailfence is Belgium- based and subject to Belgian and EU rules and regulations. Its online storage at 200 MB is somewhat limited.
Tutanota Review
Tutanota is similar to ProtonMail design wise and is also known to be secure. All mails some with encryptions and decryptions on your device and uses a highly private encryption key that even Tutanota can't access. This extremely private encryption key is all that is required to exchange secured mails with other users of Tutanota. For mails with encryptions outside the system, a message password is required.
This can be picked up by the recipient via email through a web interface which allows them to reply securely also. Tutanota makes use of RSA and AES for encrypting mail and is unable to receive mails from external sources that use a particular standard. Tutanota's servers are placed in Germany and other EU countries where German regulations predominantly apply.
The apps and web interface for Android and iOS are usable thoroughly and include a spam filter and custom folders. The search concept doesn't exist and nothing can be sent but plain text as also file attachments from Tutanota. Neither are SMTP and IMAP access available nor plug-ins for other assorted popular email services.
CounterMail Review
This email service is for those who take their email privacy very seriously. CounterMail implements a highly secure OpenPGP encrypted mail in the browser with a Java application doing all the required cryptography on the computer. Only those emails that are encrypted get stored on all CounterMail servers. CounterMail's Sweden-based servers are without hard disks and all data gets stored only in their memory. Should someone try to directly tamper with a server, all data might get irrevocably lost. Now that's something to write home about in terms of security.
What's more, email decryption keys are available through a USB stick. That stick will be required for logging into CounterMail. You can't decrypt emails without it, even if a silent hacker gets hold of your password by using a software for keylogging or by social trickery.
This added security of course as also the compulsion for Java make CounterMail somewhat less convenient and simple to use than its counterparts. You can get SMTP and IMAP access, usable with any email program that's OpenPGP-enabled and includes K-9 Mail for Android.
Hushmail Review
Keys for email encryption are generated and subsequently stored on the Hushmail server. Once the password is used, Hushmail will decrypt all emails stored by it. However, should the keys be stored only in enciphered form, this won't be possible. Hushmail uses an iOS app or web interface to easily exchange encrypted and secure emails. It works with other users of Hushmail but emailing anybody is also possible.
They are able to read all enciphered mails by using a shared password and web interface. Since Hushmail uses OpenPGP, it's also possible to receive encrypted emails from external sources. 
Need an Extra Layer of Security? Use VPN
You can make all your Internet activities, including emailing, more secure by using a virtual private network while browsing the web. When you connect to a VPN server, your Internet connection is securely encrypted and your public IP address is also masked. Read our in-depth review of all the best VPN service providers.
Most Secure Email Providers – Wrap Up
With cyber security becoming a top priority item all over the world today, more and more secure email services are being developed. The above-mentioned ones are just indicative of the types available and the protection they offer. There are many more, each with their distinct features to protect privacy, sensitivity, and confidentiality.