There was a time when athletes and sports managers depended on local cable TV channels for maximum exposure. For a long time, TV was the home of sports. Even if you got to watch movies at the theater, there was only one place to catch live sports away from the venue – the TV.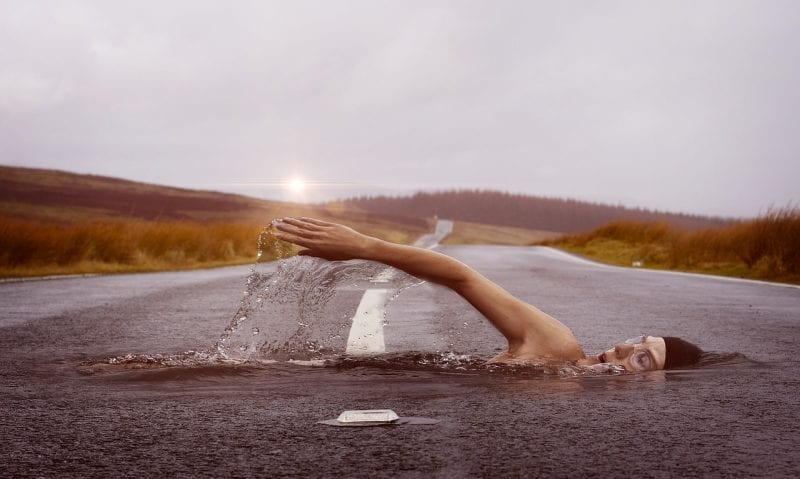 Back in the heyday of the television, many sports promoters build up athletes away from television in the hopes that a premium cable TV channel would offer them a six-figure deal for showing them to the public. This model, although risky, was also popular at the time.
Taking a Risk
Cable TV broadcasters were forced to give chances to many athletes without any guarantee of success. This was because there was no other way to become famous if not on TV.
Even with radio broadcasts around, the lure of television was far greater. Watching a game was way more exciting than hearing it. These days, there's hardly any radio broadcasting. Everyone wants to watch their favorite game to replicate the feeling of viewing it live.
But with streaming all the rage today, the television has been experiencing blow after blow. Sports used to be the domain of only ESPN but not anymore. Even the beloved sports channels have faded, like ESPN, since the day sports lovers discovered streaming. 
Getting an Audience
Streaming has become popular for several reasons. Convenience is one of the biggest among them because you don't have to wait until 9 o' clock for your favorite TV show anymore.
You can enjoy watching TV whenever and wherever you like as long as you have a computer or mobile device. Some streaming platforms, like YouTube, are completely free of cost, so you can enjoy watching whatever you want without spending a penny.
But streaming also has a distinct advantage over TV – an audience. There's an audience for every type of content and streaming proves it. There's an audience for cat videos, for slime videos, for Justin Bieber videos. There's an audience for pottery tutorials and for gardening. Similarly, there's an audience for niche sports in streaming.
Do you love arm wrestling? Weightlifting? Rodeo shows? Horse racing? Chances are, you can stream these sports games at your own convenience.
Now, think of this: if a sports channel aired rodeo shows at prime time instead of a baseball game, how many people would watch it? Too few, if any. This is one area where television has lagged behind. There has never been an audience for niche sports on TV. But there are people who want to watch such games and athletes who need the exposure.
No Cost
The wishes got fulfilled with streaming. Not only is YouTube full of games from niche sports, but there's also plenty of viewers for such content. The most remarkable feature is that it's completely free to upload videos and stream them. There's also a live streaming option available on YouTube now, where games can be enjoyed in realtime as they happen.
Niche sports have always been undervalued NY traditional television. But with streaming, they are able to reach a wider audience around the world.
Take the example FloSports, a sports streaming platform that includes undervalued sports like karate, wrestling, weightlifting, and rodeo events. In fact, it was by focusing on niche sports beyond baseball, football, and basketball that the platform was able to take the number of new subscribers per month to 30,000.
Another example is Twitch, which focuses on video gaming. Until a few years ago, the thought of video games being counted as proper sports was laughable. But video gaming has always had an audience, as proved by the League of Legends Season 3 World Championship in 2014, which was held at the sold-out Staples Center in Los Angeles with 32 million viewers.
It was because of platforms like Twitch that helped the sport find an audience. With its popularity, cable networks like TBS and ESPN have also launched their video game streaming.
TV Not on Par
Traditional television networks have tried to come up their own streaming services like Sling TV (owned by Dish) and FuboTV, but audience satisfaction has been low. Part of this is because of the poor quality and network connection.
Limited number of channels and high subscription fees are other reasons. Even though traditional broadcasters have been coming up with their own streaming platforms to beat the competition, they are sadly lacking in the quality offered by newer streaming services.
Total Convenience
Streaming is also convenient. You can watch your favorite shows in a hotel room, or a video game competition while sitting at the airport.
Although the major sports networks like ESPN still rule, these streaming platforms are the perfect place for niche sports to find an audience and get the exposure they need. The idea is to make them so popular that makes even traditional broadcasters want to show them.