The 10 Best Streaming Apps in 2023
|
Traditional TV is looking less and less like a promising commitment and more like a one-trick pony. The future of TV lies with streaming services and their apps. How many cable cancellations have to be made before it dawns upon viewers that they need to turn to stream apps.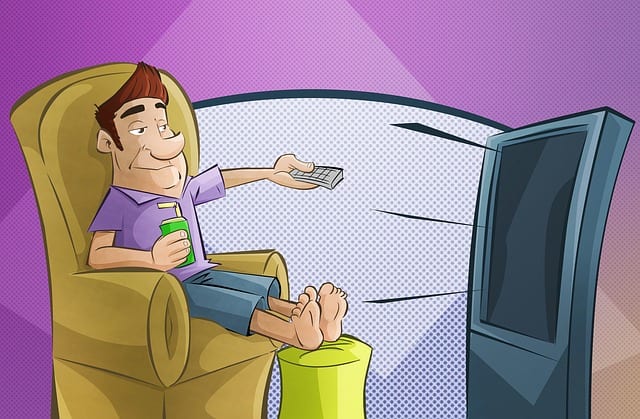 Kill the boredom, pay less, and enjoy more with some of the best online streaming apps. Online streaming services beat cable to 4K content, HDR content, and other futuristic features.
But the question is? What are the best streaming services in the world? Find out in the following comprehensive review.
Best Streaming Services – Quick Unblocking Steps
Before we begin, we have to note that all the channels apply some sort of geographic restriction. In order to unblock them, the following steps are needed:
Subscribe to a VPN provider.

Make sure it has servers in the country where your selected service is available. We recommend ExpressVPN as it covers around 94 countries.

Download and install the VPN app.

Launch the VPN client and log in with your newly created account.

Connect to a VPN server.

Choose a server where the channel is available:
– US server for Hulu or Netflix.
– UK server for BBC iPlayer.
– Indian server for Hotstar. (The list goes on).

Activate the channel's app or visit their website

You might be prompted to subscribe depending on the channel.

Enjoy any of the streaming services anywhere.

Stream top content in the world wherever you are.
Top 10 Apps for Streaming Apps – The Full Guide
The steps above are what you need to unblock the channels. However, you'll have to learn what the channels are, where they operate, and what makes them the best to make it on our list. Here's everything you need to know:
The Guide's Content
Below is everything you need to know about what streaming apps you should be using. The following guide will show shed some light on apps dedicated to movies, series, gaming, videos, and even music. Read on and find out what they are.
10 Best Streaming Apps
The number of people who have ditched cable and satellite only to subscribe to major streaming services is unbelievably high.
This goes to show one thing; streaming is a huge deal. Cable and traditional TV are starting to lose customers as streaming services rise in popularity. The fact that many people have shifted towards streaming created a need for flexibility.
Well, that need was translated into applications. Now, people can enjoy online content from movies to series through streaming apps at their own convenience. Let's take a look at the best ten streaming apps that have taken the world by storm.
Netflix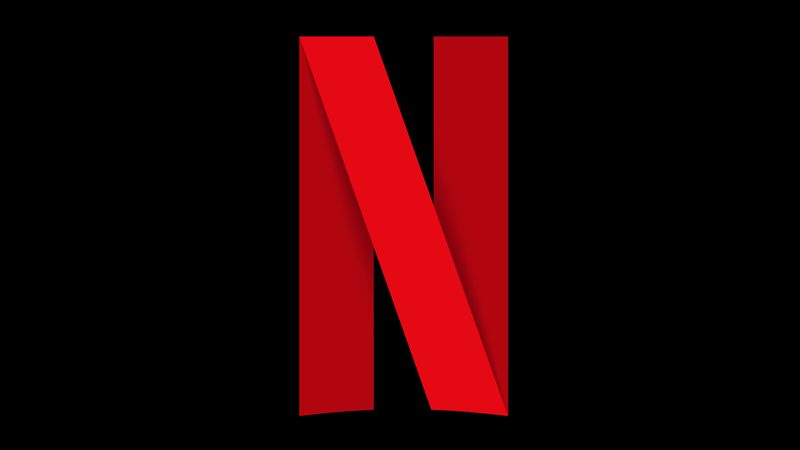 Who doesn't know Netflix? Their originals are their strongest element, and the reason they rose to fame. Originals such as The Chilling Adventures of Sabrina, Haunting on Hill House, and of course, the very first one, House of Cards put Netflix on the map. Now, with more focus on original content, Netflix has become the powerhouse streaming service it is today.
It's available in most countries, has a diverse range of titles, excellent original series content, and support for 4K. As of today, Netflix has more than 151.5 million Netflix subscribers. Its best version is the American one, which is only available for US residents.
However, it can be accessed outside the US with a VPN. Learn about the best VPN for American Netflix in this article. The Netflix app is virtually available on all streaming devices.
Recently, Netflix bought the rights to show all Seinfeld 180 episodes. I guess this could be an excellent replacement for Friends if the streaming giant decided to export the show from its catalog.
In case you're wondering what type of shows US Netflix has within its catalog, here's a couple of titles to get you started:
Star-Crossed
Supernatural
Nikita
Friends
Narcos
House of Cards
Stranger Things
Bloodline
The Rain
The OA
Money Heist
Lucifer
Mindhunter
Point Blank
Ozark
Disney+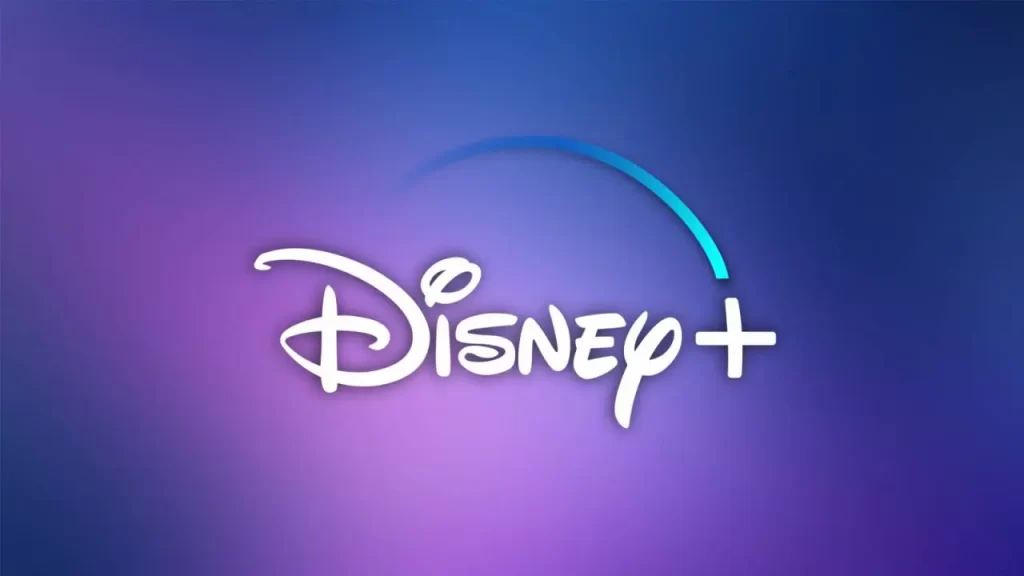 We all know what Disney is and what it has to offer. Imagine all of Disney's content in one place? Well, it exists in the form of Disney+.
The service has everything there is to Disney, be it the Marvel Cinematic Universe or Star Wars, the channel made sure to keep its customers satisfied.
Disney Plus hasn't been around for long, but it did manage to attract millions across the regions where it's been made available. To be exact, Disney+ has more than 129.8 million subscribers worldwide.
The service has an affordable subscription. However, it also gives users a bundle option, where they can subscribe to ESPN+, Hulu, as well as Disney+ altogether.
Once a subscription is in place, users can download the Disney+ app on a wide variety of devices. That includes Amazon Fire TV, Apple TV, Google Chromecast, Roku, Android TV, iOS, Android, Mac, Windows, PlayStation, Xbox, LG Smart TV, Samsung Smart TV, and Android TV.
Please note that Disney+ is only available in select countries and the biggest library lies in the US. You can easily unblock Disney+ in your region by using a VPN.
With that said, let us show you some of the titles you'll be able to watch once you sign up with Disney+:
Gargoyles
Kim Possible
The Falcon and the Winter Soldier
Sonny with a Chance
Wandavision
Muppets Now
Loki
Hawkeye
Boy Meets World
Lizzie McGuire
That's So Raven
Star Wars Rebels
Amazon Prime Video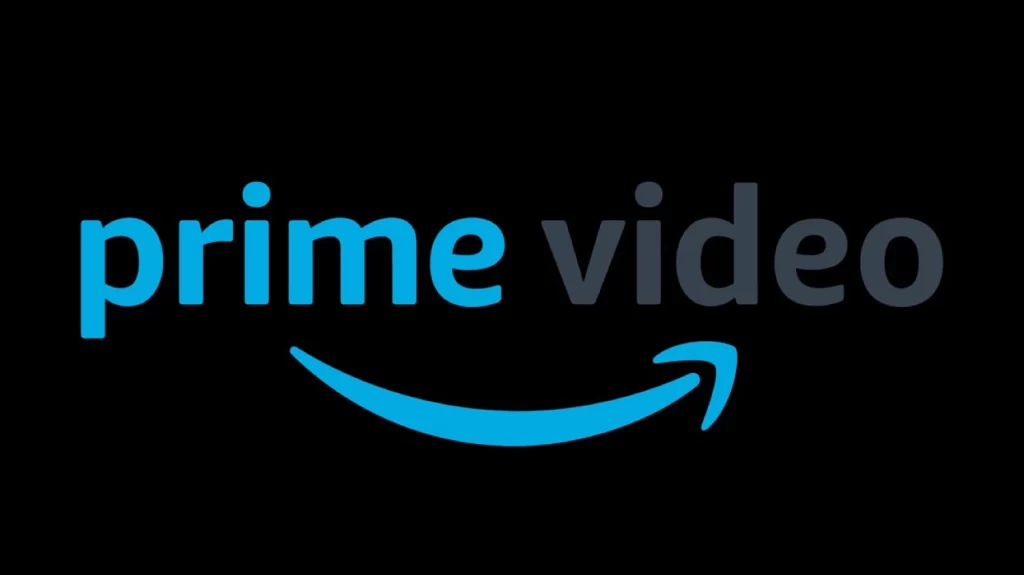 Prime Video is Amazon's video streaming service. It includes various channels, such as HBO, Anime Strike, and others.
Amazon Prime Video is a subscription-based channel that allows users access to a wide range of video/music content and other benefits for a monthly or yearly fee. So far, the service has more than 200 million subscribers around the world.
It's expected to increase more in the future, particularly in the region of the United States. Amazon Prime Video is part of the Amazon subscription. Now, if you want the American version of Amazon Prime Video, you'll need to subscribe to a VPN, and here's where you can read all about it.
This service usually costs extra, but it's an excellent service when you include the other stuff. Disappointingly, it's the only video streaming app on this list without Chromecast support.
That's because Amazon and Google still have issues to resolve. In case you didn't know, Amazon doesn't advertise Google merchandise and vice-versa. So, if you're not a Chromecast user, here's what you get if you subscribe to Amazon Prime.
The Boys
Carnival Row
Good Omens
Jack Ryan
Hanna
Homecoming
Sneaky Pete
Bosch
The Widow
Patriot
Hand of God
The Expanse
YouTube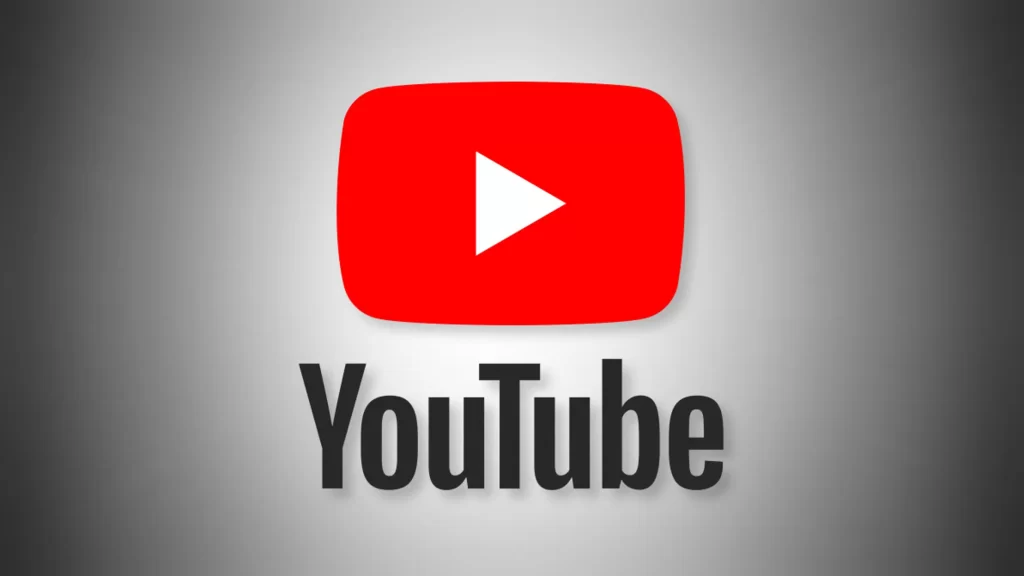 Youtube is the biggest video streaming app in the world. It comes by default. Its content is only getting better, including its YouTube Red Originals, which can be entertaining for some people.
This service offers music videos, tutorial videos, movie trailers, and contains over 40 channels. You'll also find a live TV feature, which YouTube added a while ago to compete in the streaming industry (As if it needed to). The streaming giant has more than 2 billion monthly active YouTube users. I mean Despacito has more than 6 billion views so far. That pretty much sums it.
This service might not be available in some countries with high levels of censorship like China.
Some videos on Youtube are only available in certain regions. To get around these restrictions, you'll have to use a VPN. Apart from the Amazon Fire TV, the Youtube app can be installed on any streaming device you can think of.
Youtube is a very nice way to keep up with every single genre created today. Now, gaming has gone viral, and millions of viewers are tuning in to the top Gaming channels on Youtube. If you don't know what you're looking for, I suggest you visit one of those:
Gaming
PewDiePie
Markiplier
Jacksepticeye
Dorkly
The Game Theorists
UberHaxorNova
LazarBeam
DanTDM
Hulu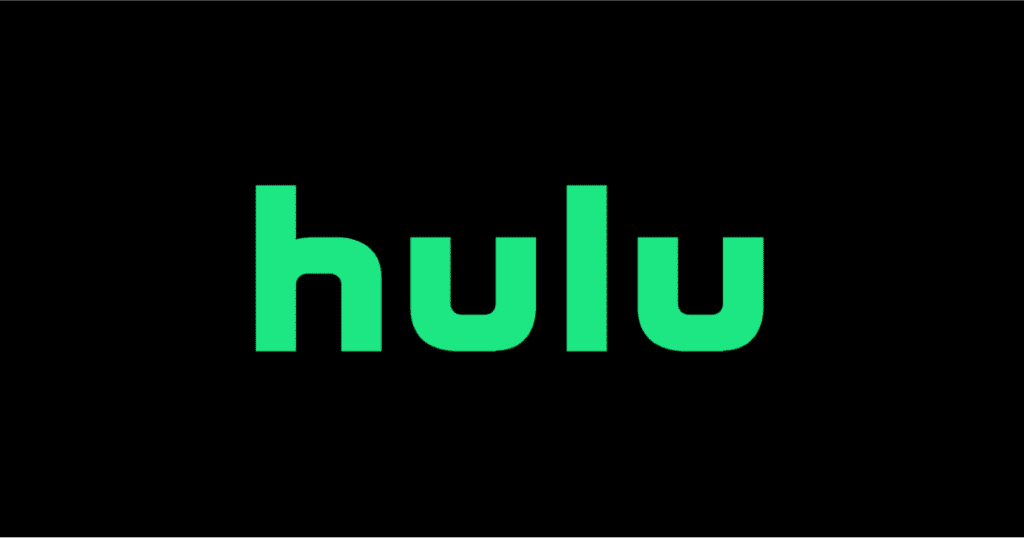 Hulu is one of the most diverse video streaming services in the United States. It originally started as a video-on-demand service that focused mainly on American TV shows.
Since then, it has expanded significantly. Hulu also allows users to watch live TV provided they subscribe to the Hulu+ Live feature. With a valid subscription, you can stream over 50 channels live via the Hulu app.
Similar to Netflix, YouTube, and Amazon Prime, Hulu's application can be used on several streaming platforms such as Fire Stick, Apple TV, Roku, PlayStation, Xbox, Android, iOS, PC, and Mac.
Unfortunately, American ex-pats can't access their Hulu subscription abroad unless they spoof their online location first with the help of a VPN.
But still, despite being only available in the US, the channel has amassed a subscriber base of 28 million users in the country alone. Maybe it's because of the quality of the shows it offers. Let's take a look:
Future Man
The Act
Difficult People
National Treasure
The Mindy Project
The Hotwives
Harlots
The First
Chance
The Path
Runaways
11.22.33
Castle Rock
Casual
Shrill
BBC iPlayer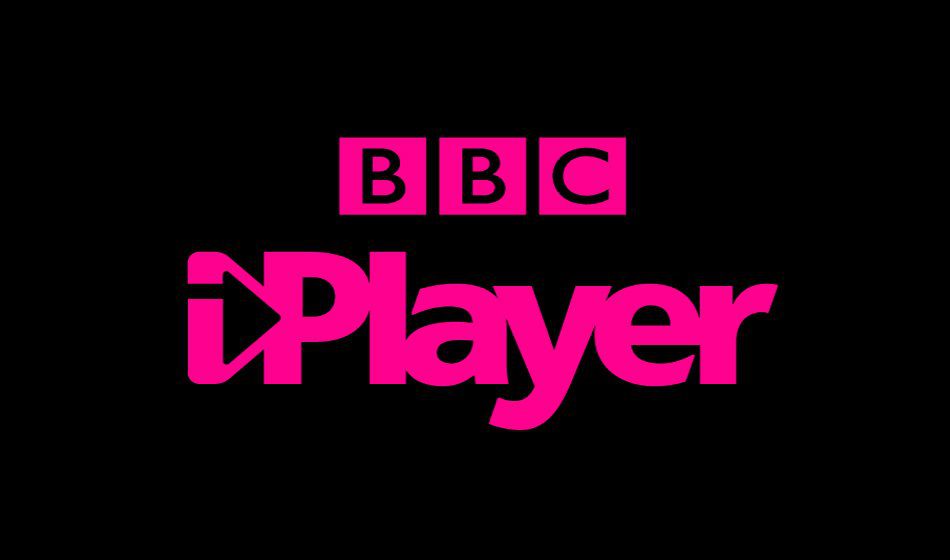 BBC iPlayer is an internet streaming, catchup, television, and radio service from the BBC based in the United Kingdom.
It allows you to stream high-quality TV and radio shows and is available on a wide range of devices, including mobile phones and tablets, personal computers, and smart televisions.
However, it is geo-blocked outside the UK, and people in other countries will need a VPN to access it. What's the best VPN for BBC iPlayer, find out in this article.
Despite that, BBC iPlayer is very popular around the world. In the United Kingdom, the channel gets an estimated average of 9.9 million successful requests per day.
However, the shocking part is that there are 65 million users abroad who access the channel using VPNs or proxies. So, you can tell how popular the streaming service has become on a global scale.
Let's take a look at what makes BBC iPlayer one of the best streaming channels in the world:
Top Gear
Planet Earth
The Hour
Torchwood
Spooks
Peaky Blinders
Doctor Who
Line of Duty
EastEnders
Blue Planet
The Apprentice
Killing Eve
War & Peace
Poldark
Luther
HBO Max
The company used to have two versions, HBO Go and HBO Now. While HBO Go required a cable subscription, HBO Now was a standalone app deemed perfect for cord-cutters.
Now, both of these ceased to exist and HBO Max came to light to give you the best of both worlds. Now, whether you have a cable subscription or prefer standalone subscriptions, HBO Max allows the latter.
It's a bit pricey, but the selection of shows it has makes up for it. For 14.99$, you get unlimited access to all of HBO's content across three concurrent streams. Please note that American ex-pats cannot access HBO Go outside the US unless they make use of a VPN.
Still, a VPN won't get you passed the subscription phase. So, if a cable subscription is your choice, you have to sign in with a cable provider such as Xfinity, Horizon, Spectrum, DISH, or DirecTV.
If it's not, use HBO Max's subscription option. It's better if you're cutting the cord and much easier to obtain than a cable subscription. With that said, here's what you get to watch on HBO Max:
Sex and the City
True Detective
Chernobyl
Game of Thrones
Westworld
The Wire
The Sopranos
Getting On
Big Love
Boardwalk Empire
Big Little Lies
Veep
Deadwood
True Blood
The Leftovers
Hotstar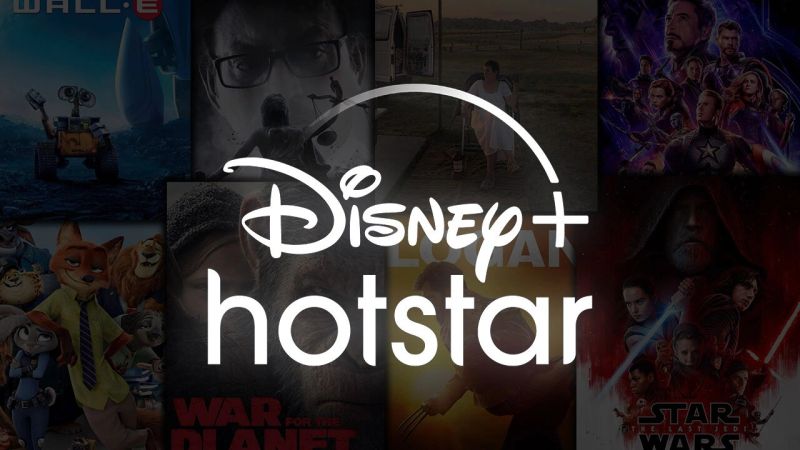 Hotstar is India's biggest premium streaming service as it offers more than 100,000 hours of drama & movies in 17 languages. It also provides coverage of all the major global sporting events.
It has over 300 million active users every month, which makes the Disney-owned channel one of the biggest go-to channels in the world.
Hotstar has a contract with HBO and Disney, which means it can show those two channels' content on its platform. This adds to Hotstar's appeal.
In addition to having all the content that movie buffs, TV bingers, and sports enthusiasts could ask for, Hotstar offers live television. You won't be missing anything with this one.
Despite being restricted to specific regions such as India, you can watch Hotstar in the USA if you change your IP using a VN.
Can't figure out what Hotstar has in its library in terms of content, here's a quick glimpse.
Hero I-League
Game of Thrones
Premier League
Hero ISL
Tanhaiyan
Bundesliga
Indian Super League
Confess
The Office
Nach Baliye
Chernobyl
Silicon Valley
Twitch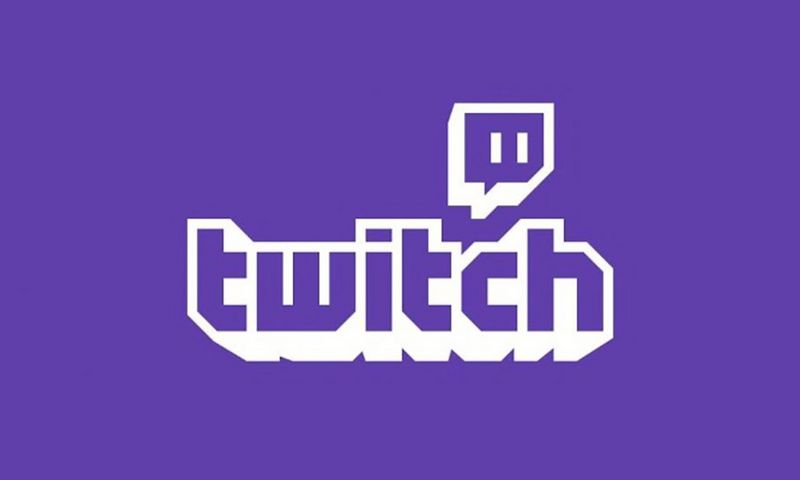 Twitch is gamers' paradise, that's what it is. It's a live streaming video platform dedicated to "everything gaming". It offers live broadcasts of hundreds of gamers playing online.
This service also allows live communication between the players and the viewers. What makes Twitch interesting is the community it creates from the very different personalities using it.
It is still the number one streaming channel for the gaming community. But how did it get that much success? Well, Twitch reached 55 million viewers.
So it was a matter of time before the streaming juggernauts came sniffing around. And that's exactly what happened back in 2014 when Amazon bought the platform.
Twitch might be blocked in workplace environments and schools, so you'll have to use a VPN to access it, so here's the best VPN for Twitch.
There's a lot of ground to cover on Twitch, you just have to know which channel to follow. So, whatever the game is you're looking for, here are the top channels on Twitch:
Summit1g
TimTheTatMan
DrDisRespectLIVE
Spotify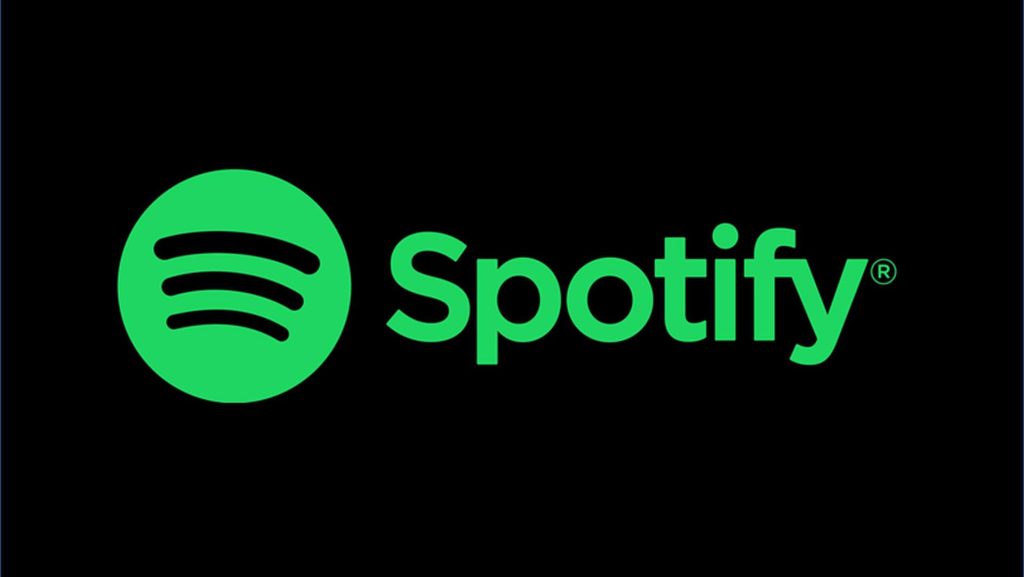 A TV is not the only thing you can stream online, how about some music too? No one can go without listening to music from time to time, which is why they'll need an app that offers a wide selection of music- of different genres- on the go.
There are millions of songs on Spotify, which is why it's the most popular music streaming app. You can find the latest hits, the newly released, and even the timeless classics on Spotify.
As of July 2019, Spotify amassed over 232 million active users, including over 108 million paying subscribers. The premium version gives you more options in terms of commands, control, and features. However, both versions have the same catalog of songs.
Unfortunately, the songs you can listen to differ from one region to another. To unblock Spotify region-blocked songs, you'll have to use a VPN service provider.
Its interface is more than inviting as everything is displayed in the form of high-quality album art. This is an app you would definitely want to have.
In case you're not looking for a big application to install on your device, you can always opt for the Spotify Lite version. It's simpler and lighter on your device's storage.
Different Streaming Apps, Yet All Restricted
Each channel has a different concept in terms of content. However, all of the channels on our list apply some sort of geo-blocking technique.
The services use this defense mechanism mainly for copyright reasons. They examine your IP address to determine your location, and thus, restrict your access to some, if not all, of their content.
Hulu is available in the US only, which means users abroad cannot access its entire service. On the other hand, Netflix is available everywhere, but its geo-blocking technique revolves around assigning specific content to each region its accessible in.
If you try to access a channel outside its area of coverage or watch a title not made available in your region, you'll be met with a geo-error message instead. We've rounded up several errors so you could see what you're up against:
Netflix: "Pardon the interruption. Your account can't be used in this location. Error Code: 07111-1331."
Disney+: "Sorry, Disney+ is not available in your country."
Prime Video: "Service Area Restriction. This video isn't available due to geographical licensing restrictions. Error 4601."
Hulu: "Hulu is only accessible within the U.S. and on certain U.S. overseas military installations, as we only have streaming rights for our content in these regions."
HBO Max: "HBO Max is currently only supported in the U.S. and certain U.S. territories."
These messages can be easily bypassed by following the steps provided above. Once you go through them, you'll be accessing any of the services wherever you may be.
What is a VPN?
We've given you certain hints on where the services are available and the fact that you can use a VPN to unblock them. But let us help you out a bit more.
First, let me tell you what a VPN is. A Virtual Private Network is a tool that can hide your true identity and shift your online location to a gateway city of your choosing.
Once the connection is established, your traffic will appear to be coming from that region, and you'll obtain an IP address there as well. If a channel is restricted to that territory, then you'll have no problem accessing it as you have the required IP now.
For example, Hulu is only available in the US. So, all you have to do is connect to a VPN server in the United States, obtain a US IP address, and Hulu will be accessible no matter where you physically are.
ExpressVPN is one of the top VPN services in the world. It boasts more than 3000 servers in 160 locations, so you won't be running out of unblocking options at all. As for security and privacy, the VPN provider shields your data with tough AES-256 encryption.
Not to mention an automatic kill switch in case the VPN connection takes a sudden drop. That's my recommendation. If you're looking to dig deeper into the VPN industry, you can check the following best VPNs for streaming.
Best Streaming Services – FAQ
Do you want to know more? Make sure you check the following section for extra information:
Where is the Biggest Netflix Library?
Netflix's library size is getting smaller as it focuses on developing original content. The US had the biggest library in all the regions. However, recent studies show that Ireland and Japan have bigger ones now.
Can Any VPN Unblock Netflix, Hulu, Prime Video, and HBO Max?
Unfortunately, no. We've tested several VPNs and the ones in the provided table managed to unblock the streaming services.
Can I Stream these Channels on Kodi?
If you're a Kodi user, you can stream the likes of Youtube and BBC iPlayer on the platform. Unfortunately, the rest are not available as official add-ons.
Ia Youtube Georestricted?
A lot of users create videos to only be available in certain regions. Moreover, some countries ban the use of Youtube, so yes, it's restricted.
Best Streaming Apps
We have new technology to thank for this TV miracle. With streaming apps, we get to enjoy movies, shows, and series whatever we want on any device on the go. Brilliant, just brilliant. This eliminates the need for us to push dates and avoid chores so that we won't miss an episode of our favorite TV series.
We don't have to slouch on the couch all day in front of the TV anymore. We don't have to unwillingly watch something we don't like just because nothing else is on. With streaming apps, we can watch whatever, whenever, and wherever we want. What do you think of our top 10 streaming apps? Feel free to share your thoughts below.
Best Streaming Apps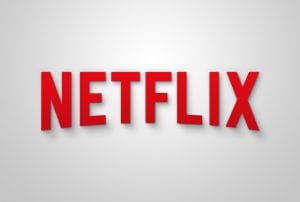 Name: Netflix
Description: When it comes to streaming, there's no doubt that Netflix is the best in the biz. The popular streaming service has revolutionized the way we watch TV.
Price

Content

Availability

User Interface