Ever heard of an out-of-nowhere success? Well, when you get 15 million daily viewers and more than 100 visitors a month, you get to say that. In case you didn't know what I'm talking about, Twitch is our subject of interest today. The platform allows gamers to connect and show off their skills while trying to teach the newbies how it's done. However, can you just follow anyone? No, that's why this guide will feature the top Twitch streamers of 2023 that you should take a look at.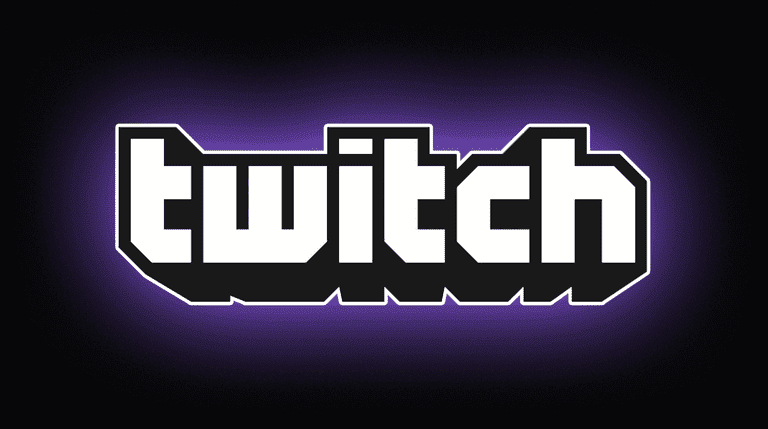 Top 10 Twitch Streamers
Here's a quick look at the Twitch streamers we'll be covering below:
Ninja
Shroud
TSM_Myth
Summit1g
TimTheTatMan
DrDisRespectLIVE
Syndicate
Imaqtpie
NighBlue3
Lirik
Twitch – The Dawn of Game Streaming
If you're familiar with Amazon, you would know what Amazon Prime Video is, right? Yeah, it's one of the biggest streaming platforms in the world. However, Amazon expanded its service for individuals that are interested in a specific genre not well-known to be on TV, I'm not talking about Ready Player One guys.
Amazon got Twitch and turned it into the worldwide phenomenon it is today. The platform is designed to include content such as eSports sports tournaments, personal streams of individual players, and gaming-related talk shows. There's that one specific thing that caught my attention. Twitch respects its audience, which is proven when they inform you if the video is suitable for your age or not. Here's what you get before you get to stream a video that has adult language. Twitch saw the light back in 2011, and it focused strictly on video game streaming. You can watch the best tournaments and matches whether they're "live" or on demand.
It's the perfect opportunity for games to upload their content and games for others to watch, learn, or imitate their game style based on how influenced they get by their skills. Many have found success on the site, similar to top famous YouTube gaming personalities.
I'm not being biased or anything; I'm just stating my experience on the website. I'm a Dota 2 fan. Twitch has made it so easy to watch live games from all around the world, I even found some games in Russian, didn't understand a thing, but hey, they were good at what they do. Not only that, some players give you tutorials on how to use a hero and what items to get him, which is mostly what you need if you're just starting a game.
Best Twitch Streamers of 2023
So, the real question lies when we ask about which one is the best Twitch streamer. I'm sorry no one can answer that. Although some might have more followers than others, we can't judge based on that fact only. Each streamer targets a specific audience. Some of us like to watch videos about Fortnite, while others are League of Legends fans (Not me, though).
Each Twitch streamer has a type of content that's needed by certain people. So, being the best doesn't depend on how many followers you earn. Oh, by the way, some of the streamers are actually funny while playing, which makes watching their videos even more satisfying. With that said, here are the top Twitch Streamers that you need to follow for a better gaming experience.
Ninja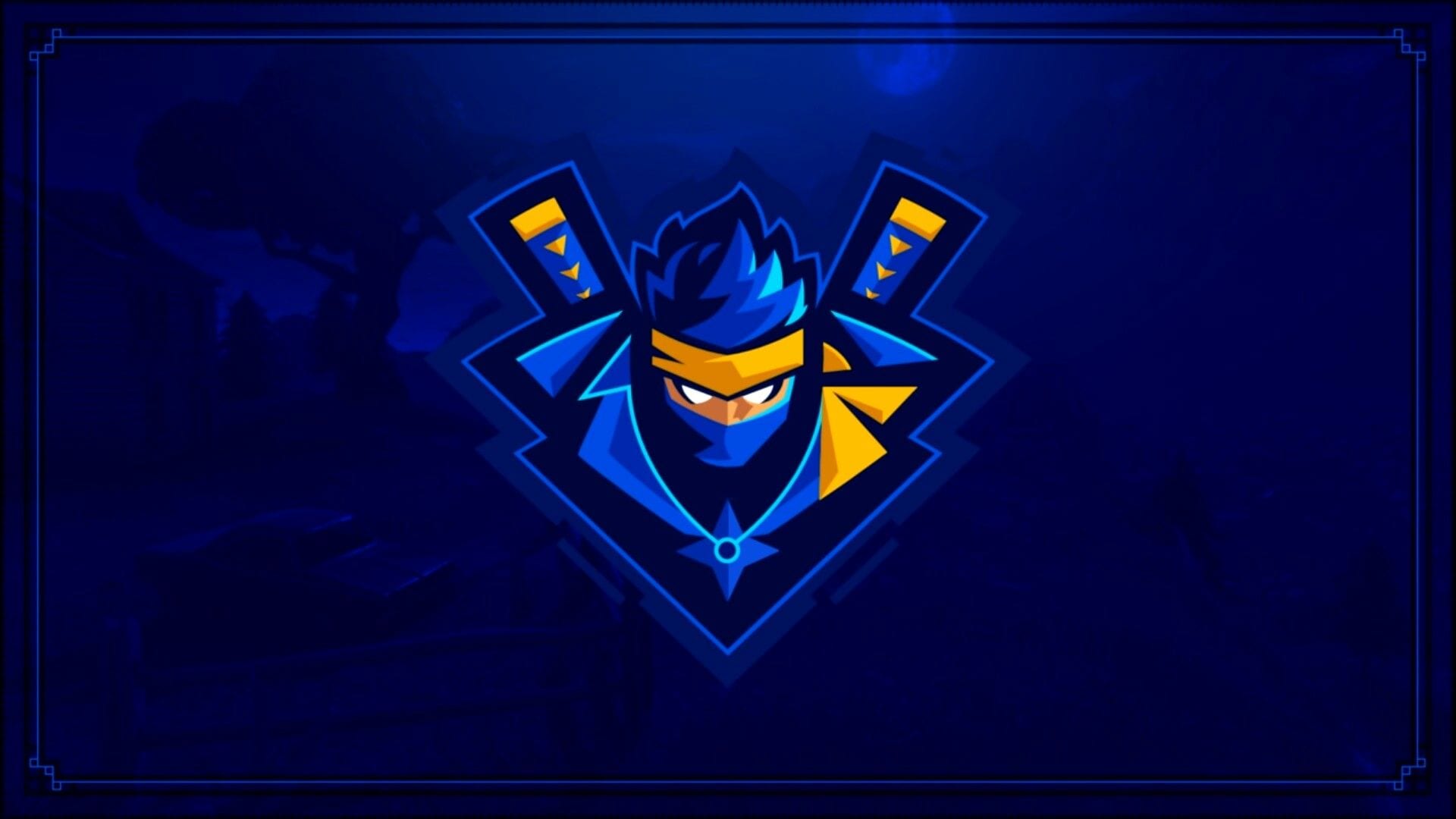 Ninja, is Twitch's biggest star, with over 11 million followers and a net worth of 3.5+ million dollars.
He is known to stream for up to 80 hours every week. The guy even partnered with celebrities such as Drake a while ago. His Fortnite streams with the rapper took Twitch's records to a whole new level by gaining more than 60000 spectators.
One of the best things Ninja has done is that he donates $1 million to charity. He also added a 50000$ prize to the Fortnite Battle Royal tournament a while back. 
Also known as Richard Tyler Blevins, a streamer is also a family man. His wife also helps him with his streaming as she told the internet once that he plays more than 8 hours a day and spares about 4 for his family.
Ninja's live-streaming and social media promotions helped Apex Legends gain traction among his 13.6 million-plus Twitch followers. This earned him 1 million dollars in return.
Shroud

Michael Grzesiek has become an online sensation on Twitch due to his professional coverage of Counter-Strike. Today, he comes second on our list. Shroud has more than 4 million followers on the website, and his Net Worth comes close to 1 million dollars.
The Canadian online gamer toggles more than 40 hours of gameplay a week. These hours are spread between different games, including PUBG, Rainbow Six, The Culling, and of course, Counter-Strike.
We can't say much about video ratings as they only get about 20 thousand views. However, when it comes to "live" matches in special tournaments, Michael attracts millions who like to watch him play."
Before joining Cloud9, Shroud was a member of Exertus, Slow Motion, and even Manajuma. Now, you can see him go into battles with his fellow teammates of Cloud9.
TSM_Myth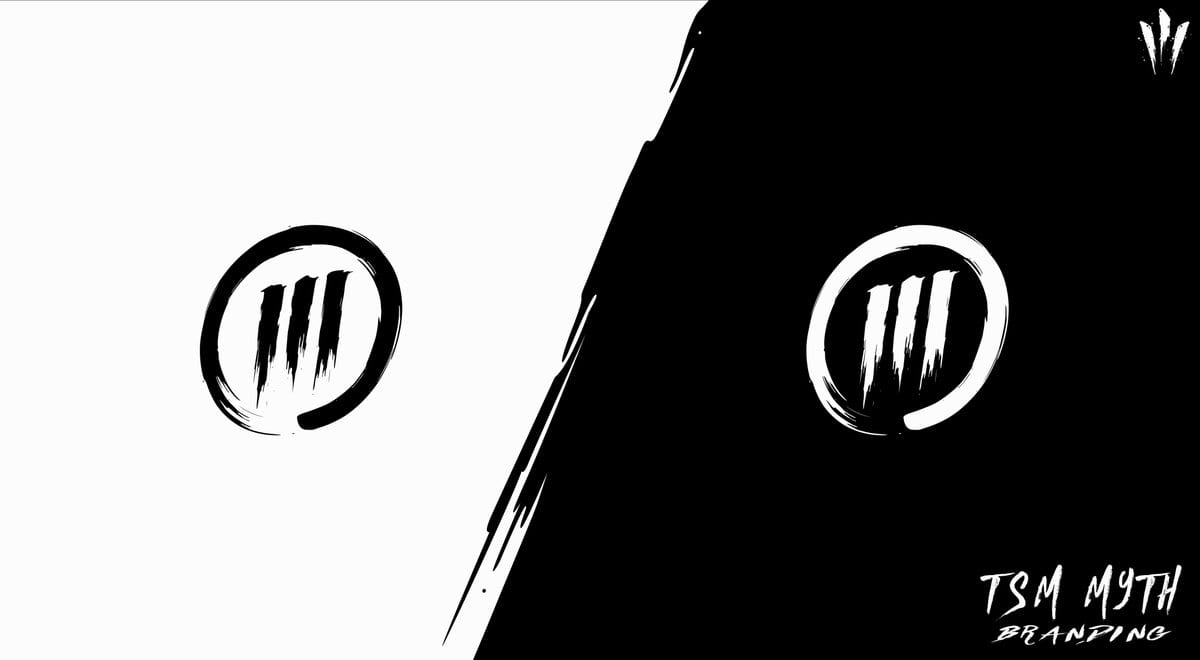 Ali Kabbani is 19 years old Youtube and Twitch streamer that found success from playing Fortnite. He's well known to be one of the best builders in the community. His online name is Myth; the TSM is based on the team he leads – Team Solo Mid.
Ali has 4 million followers and 35 million views on his 'TSM_Myth' Twitch account. Myth's Net Worth is approximately 1 million dollars. He's always been a fan of gaming ever since he was a little kid. He started streaming in 2016 and became one of Twitch's biggest stars. He managed to gain a massive online following in a very short space of time.
Even on Youtube, he has huge popularity. Myth has over 3.7 subscribers on the mega streaming channel. Not to mention that he has sponsors from all over the world, including top brands like Dr. Pepper, Chipotle, Vertagear, and GEICO Gaming.
Summit1g
Jaryd Lazar is one of the top Twitch streamers when comes to the content of the videos he posts. He always gives us gameplay of Fortnite and Counter-Strike, but he's most famous for Call of Duty. He is usually active for 60-70 hours each week and, hence, is one of the top Twitch streamers.
He has also recently been playing "Realm Royale" and "Escape from Tarkov." As described in his profile, Jaryd considers himself as a full-time streamer. Well, that explains his 3 million followers and 1 million dollar Net Worth.
In 2017, Lazar joined team Mythic to compete in the Main Division of ESEA. Just when you think you've had enough, you get to know that Summit1g also has a strong Youtube page with over 500k subscribers.
TimTheTatMan
Tim is an amazing streamer based in the US. He adds videos of a plethora of games, including World of Warcraft and Counter-Strike. He sometimes is joined by his wife to help him out with his live streams.
He first started streaming in 2012 and now runs a Youtube channel as well with over 700000 subscribers. Tim has more than 2.5 million followers on Twitch, and he's worth 1 million dollars.
Along with having Twitch and Youtube accounts both earning him income, he also owns an online store that goes by the name of DesignByHumans.
DrDisRespectLIVE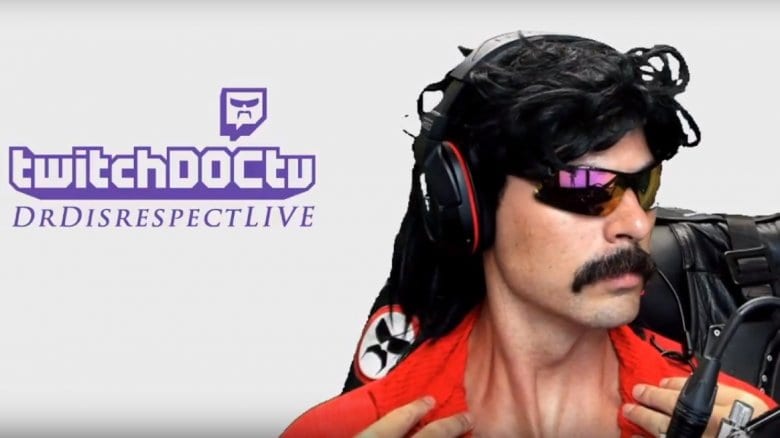 If you ever see a guy with a mustache and mirror-lens sunglasses, you're probably watching The Doc without knowing it. His personality while commentating on the videos is out of this world. He's funny and well known for playing games such as PUBG and Fortnite as well as League of Legends.
He developed maps for games like Horizon and Solar, along with being an award-winning gamer. Guy gets most of his income from Twitch and Youtube. He has more than 2.5 million subscribers on Twitch, and his Net Worth has gone up to 500000 Dollars.
His channel ranks fourth among the most-watched Call of Duty channels, and he promotes several brands on his Twitch profile page such as G FUEL, Turtle Beach, and Razer.
Syndicate

Syndicate is not only a streamer for games, but he also hosts talk shows and podcasts. Known for his skills with games such as Fortnite, Minecraft, and Call of Duty, he has become one of the top streamers on Twitch with a Net Worth of 4 million dollars.
Back in 2014, he was the first one to reach 1m subscribers for the videos he posted about the games. His Youtube channel, though, has more subscribers than his Twitch does. He rallies up to 10 million.
Moreover, Syndicate doesn't only run a 2.6 follower page, he also runs his own clothing store, SyndicateOriginal. As a peak of his career, the huge streamer worked with Microsoft when they released Xbox One back in the day.
Imaqtpie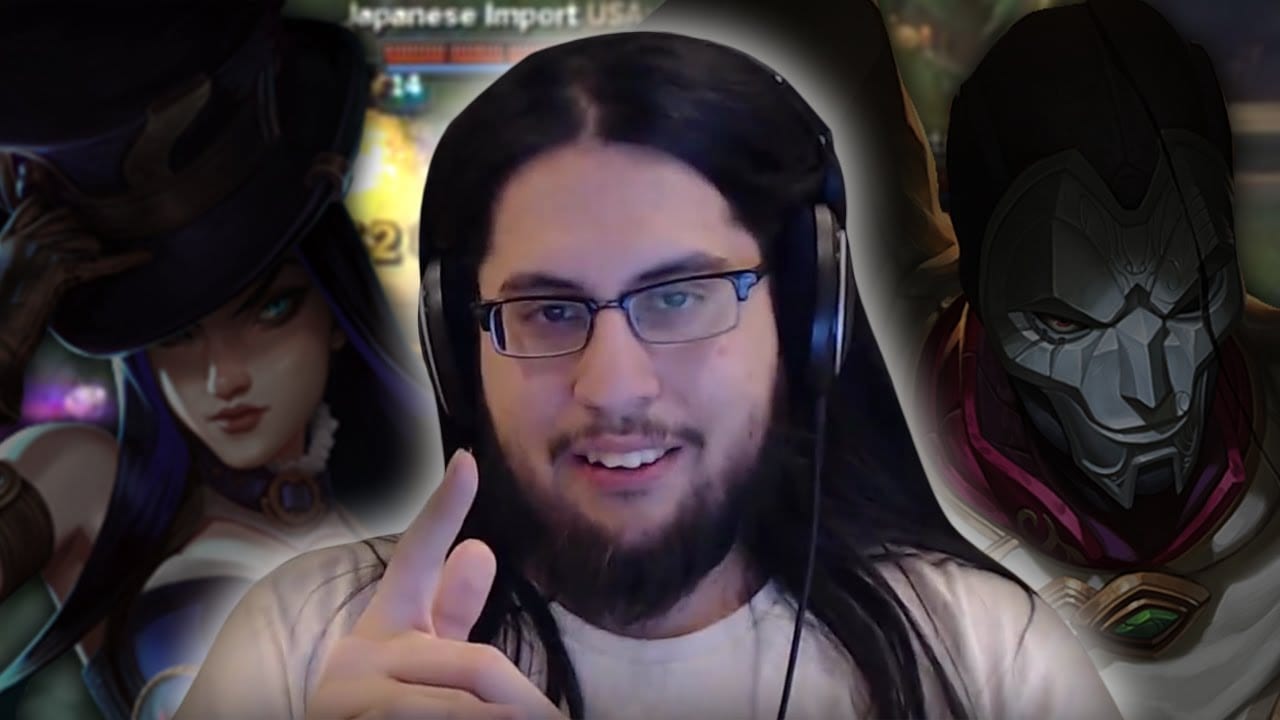 This is the third-most watched League of Legends game channel on Twitch. This Twitch streamer not only posts game performances, but also discusses game predictions, news, and issues.
Michael also helps gamers improve their gaming on his Twitch profile. He lived in Florida and started playing games when he was really young. He loves League of legends, which he reached number 1 on the North American server. Michael is also the champion of the flippers360 LAN tournament.
We can say that Michael is a full-time streamer, only taking a Sunday off from his duties. He spends more than 9 hours a day, 6 days a week, streaming on Twitch. For the record, he streams a lot about League of Legends. So, if you're a fan, his page is a must.
Imaqtpie has 2.3 million followers and 1 million dollars Networth. He earns most of his income from tournaments as well as Twitch.
Nightblue3
Rabia Yazbek is based in Michigan. He has been playing LoL for a long time now and is considered to be one of the best Junglers ever. Although his Twitch page has more than 2m followers, his Youtube one includes over 2.6 million subscribers.
He gained this popularity for his very in-depth gaming guides, highlights, and gameplay montages. He has an amazing personality and can give you a great time while watching his videos.
The likes of G Fuel, Curse, Cyberpower PC, and PVP Live sponsor Rabia's page. He earns an income from his Twitch channel subscriptions as well as product mentions and affiliate sales, which makes his total Net Worth close to 2.5 million dollars.
LIRIK

Saqib Zahid, more commonly known by his online alias, Lirik, is an American streamer. He has the largest followers on Twitch, with over 2.3 million followers in 2019. He obtained this popularity by showing videos of Steep, Fortnite, and PUBG.
His YouTube channel, which has over 258,000 subscribers, also helps streamers that don't know of Twitch (which I doubt), otherwise, he would've had more followers there than on Twitch. He's partnered with gaming giant Ubisoft. In an effort to promote their game, Tom Clancy's Rainbow Six: Siege. In the game's tryout, Saqib answered all the fans' questions while playing the game simultaneously.
Zahid also likes to entertain his fans with certain roleplays in games. He has been providing his fans with his latest Grand Theft Auto V roleplay streams – which has left many fans entertained with all of his highlights.
Best Twitch Streamer in 2023 – Summing Up
These are the best Twitch streamers of 2023, as ranked by fans, viewers, and gamers from all around the world. Each one has a role to play in a gamer's streaming experience. What's your favorite game? What do you like to see professional players do? It doesn't matter, whatever it is, one of these 10 is doing it. So, go on, pick your favorite streamer and learn more about the games you like to play.