It's becoming harder and harder these days for Internet users to exercise their online freedom. Some more than others. The increase in censorship, surveillance, and monitoring activities is what's limiting online users from exploring the world wide web both securely and freely. Governments and ISPs are the ones responsible for passing laws and regulations that support surveillance systems. Consequently, internet users feel discouraged to go online. This inconvenience, however, can be mitigated with a VPN service provider. In this article, you'll learn more about Internet surveillance and how you can avoid it with a VPN.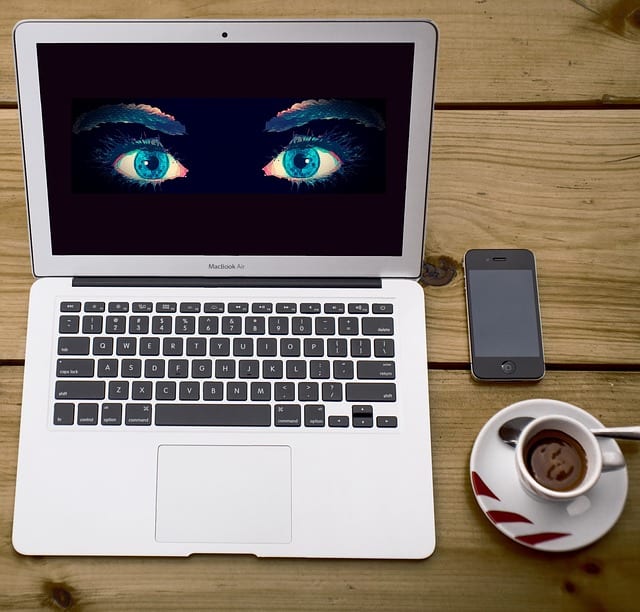 What is Internet Surveillance?
Briefly, Internet surveillance is the monitoring of users' computer activity and data stored on a hard drive or data being transferred over the Internet. Surveillance is often carried out stealthily by governments, corporations, criminal organizations, or even individuals. Basically, surveillance means that your online data and internet traffic are being monitored and logged by third parties. The reasons behind surveillance vary. Governments utilize major tech companies in order to facilitate their collection of private information. Even if the companies don't want to hand over information about their customers, in many cases, like with the NSA they have no choice but to comply with their demands. This means that there's a possibility that companies like Google, Facebook, or Yahoo can be working with the authorities. Governments carry out surveillance for alleged national security reasons, prevent terrorist acts, spy on its citizens, collect data, etc.
How to Avoid Internet Surveillance with a VPN
Whether it's search engines, governments or hackers, there's a way you can your information almost impossible to monitor. A secure method you could try to escape surveillance and monitoring activities is a VPN service provider. In other words, it's your only chance of getting online privacy. A VPN is a service you can use to maintain your online security and protect your privacy when you're on the Internet. Also, this software heavily relies on powerful encryption protocols that make online privacy possible. A VPN secures all your online traffic and data and ensures no third party can know what you're doing online. Additionally, a VPN hides your current IP address and replaces it with a one that is provided by the server located in the country you connected to. So, here's how you get to avoid internet surveillance using a VPN:
Sign up with a VPN provider (preferably ExpressVPN).
Download and install the VPN app on the devices you're using.
Launch the application.
Connect to a country's server where surveillance doesn't exist.
Use the internet freely and escape government surveillance.
ExpressVPNis a very secure VPN and a great choice to avoid surveillance. Moreover, it uses AES (Advanced Encryption Standard) with 256-bit keys — also known as AES-256. In fact, the U.S. government and security experts worldwide use the same encryption to protect classified information. Plus, even if a dedicated third party was able to compromise your computer or the VPN server during one session, the attacker would not be able to decrypt any traffic from past sessions. For more information on other service providers, make sure you have a look at the table below.
List of Top 10 Countries with Internet Surveillance
Most countries have government agencies that monitor what netizens do online. For example, the USA's National Security Agency (NSA) is responsible for global monitoring, collecting, and processing information for foreign intelligence purposes. Another example is The Government Communications Headquarters (GCHQ), which is an intelligence and security organization responsible for providing signals intelligence (SIGINT) and information to the government of the United Kingdom. Here is a list of the top countries with surveillance.
USA
UK
Russia
India
China
Saudi Arabia
UAE
North Korea
Turkey
Australia
Protect your Privacy
We strongly believe that privacy is sacred. No third party should have the authority to violate it no matter what. Being able to browse the web securely and without having to worry about third parties spying on you is a democratic right of yours. Even if you were located in a country where surveillance and censorships apply, you can still avoid them with a VPN service provider. Lastly, protect your privacy, keep your data secure, and stay safe with a VPN.