Lagging is one of the worst things that can happen to you while playing Apex Legends. Like your network's slow performance is the fine line between your victory or defeat. Learn how to Fix Apex Legends Lag in the article below.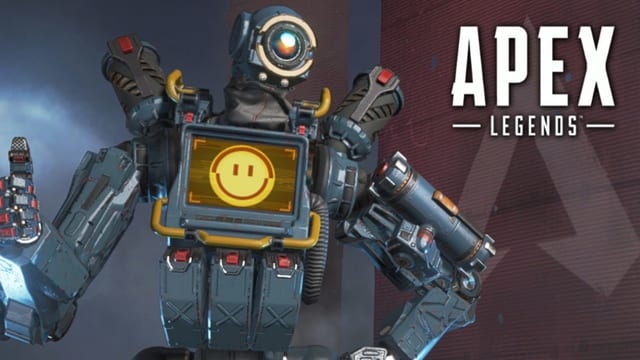 What is Lagging?
While Apex Legends game's dedicated servers usually prevent in-game lag from happening. However, some are inevitable and can be very disturbing. Lags are those pauses that can happen to you during a game. Technically speaking, lagging is the slow response of a computer or gaming device due to slow computer/device or Internet connection. Game lagging is related to the consumption of bandwidth by thousands of users on a regular ISP server at a specific time. This means that your system may not be able to send and receive enough data due to a slow and inconsistent Internet connection.
Why Need a VPN for Apex Legends?
A VPN for Apex Legends can reduce the latency between a player and the server client. You can also improve your speed connection when connected to a VPN. Stay protected against DDoS attacks with a VPN activated when gaming. Additionally, a VPN allows gamers to connect to a different server location, and that can help reduce the ping. Plus, you can play the game from anywhere in the world by connecting to servers in specific countries.
Using a VPN will also help you fix various connection issues that might prevent you from playing Apex Legends online. Some of these errors include:
"Connection to server timed out. See ea.com/unable-to-connect for additional information"
"Unable to connect to EA Servers. Please check your Internet connection and try again. See ea.com/unable-to-connect for more information." ​
How to Fix Lag in Apex Legends with a VPN?
In order to reduce latency in Apex Legends, you need to follow two steps.
First, launch the Apex Legends game.
From the home screen, head over to "Data Center".
Note it down the ping times to the various Apex Legends servers.
Now that you know your ping times, it's time to fix your Apex Legends. Here's what you need to do next:
Sign up with a VPN service provider. Make sure that your VPN provider has a considerable number of VPN servers scattered around the world.
Next, set up the VPN application on your PC, Mac, or PS4 device.
From within the application, connect to a VPN server close to your real location.
Once the VPN connection has been established, head back to the Apex Legends game.
Re-do the ping test you've done earlier.
Your ping time should be drastically reduced.
In case you aren't aren't happy with the results, all you have to do is connect to a different VPN server. The procedure listed above will also help you bypass any potential conenction issues you might have when trying to connect to the Apex Legends servers.
Additional Tips to Reduce Lag in Apex Legends
In order to enjoy a lag-free Apex Legends game, you're going to have to improve your ping and lower your latency. Check out these tips below:
Connect your PC to the router using an Ethernet network cable, this will stabilize your Internet connection. A wired Internet connection is generally better than a WiFi connection when it comes to online gaming.
Go to game settings and lower the Resolution, Anti-aliasing, Shadow Quality, Texture Quality, and Virtual Sync.
Close files or activities that take up a lot of ram and bandwidth. Stop downloads when possible.
Close background processes (for both Windows & Mac gamers), such as Antivirus upgrades, Windows Updates, and Torrent clients and Download Managers.
Consider enabling the QoS feature on your router for it prioritizes traffic so that more important traffic can pass first.
Contact your internet service provider. Some ISPs have special pools for online gaming.
Reboot your network hardware by unplugging your router and modem for 30 minutes.
Disconnect other devices like tablet PCs, mobile phones, and other online devices.
Switch your Nate type from 'Restricted' to 'Moderate' or 'Open'. This has a tremendous effect on your download speeds and gaming experience, especially if you're using a PS4 or Xbox One.
Best VPN for Apex Legends 
There are plenty of VPN service providers that promise quality services and excellent performances. But, how many actually live up to their claim? We've already tried out a number of different providers and here's our list of best VPNs for Apex Legends.
ExpressVPN tops our list as one of the most popular VPN services in terms of both performance and customer support. It's ideal for gaming and streaming. It's one you should give a try. Find more VPN service providers in the table below.
Fix Apex Legends Lag- Final Words
Enjoy your battle royale game without any lags or interruptions. Use VPN software to enhance and better your gaming experience. Until developers address the latency and lagging issues, gamers can make use of a VPN service provider.