When a company has 33,000 employees in over 200 locations and earned $4.93 billion in 2021, it would definitely make it to the top of the cybercriminals' list. Recently, RR Donnelly – a leading integrated services company, has become the latest victim of ransomware.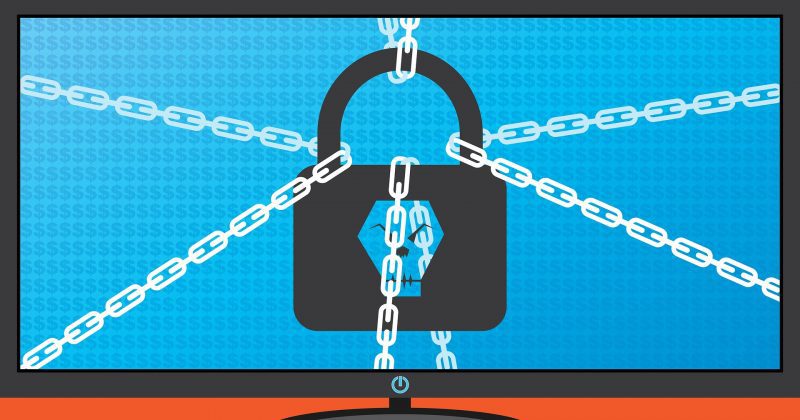 The company reported a systems intrusion in its technical environment by a familiar malicious entity – the Conti Ransomware. This kind of attack is not new as it has targeted numerous companies in the past.
For now, RRD has shut down all of its networks to prevent the attack's spread, but on our end, we have to spread the news. So, this is everything you need to know about the new Conti ransomware attack.
RR Donnelly Cyber Attack – Conti Strikes Again
The Conti ransomware has been causing havoc all over the world. A while ago, the malicious ransomware targetted none other than Shutterfly. The photography and personalized photo giant reported that the attack affected more than 4000 devices.
Now, Conti has a new target and it seems to be a big hit as well. RRD specializes in communications, commercial printing, and marketing to enterprise clients.
In other words, if the attackers get their hands on the company's data, the impact is going to be big. Unfortunately, that's exactly what happened.
Back in December, RRD filed a Form 8-K with the SEC disclosing the huge breach. The intrusion caused a lot of problems for the company's customers.
Some couldn't print out documents for vendor payments, disbursement checks, and motor vehicle documentation. It gets worse.
The company didn't state that the attackers have stolen their customers' data. However, it turned out to be the exact opposite – they were just unaware of the magnitude of this.
The Conti ransomware gang went public and claimed the attack as one of their own. Not to mention that they began leaking 2.5GB of data allegedly stolen from RRD.
Here's what the company had to say:
"At this time, however, the Company has become aware that certain of its corporate data was accessed and exfiltrated, the nature of which is being actively examined.

Based on information known to date, the Company believes the access and exfiltration was in connection with the previously disclosed systems intrusion and not a new incident.

The Company is keeping clients informed of any relevant updates on an ongoing basis and plans to take all appropriate measures to safeguard the integrity of the Company's data and clients' information.
RR Donnelly has just announced a merger agreement to be acquired by Chatham Asset Management. According to the FBI, the attackers are on the lookout for such mergers and acquisitions. They time their attack to strike at big financial events and use it as leverage to get victims to pay ransoms.
Conti Ransowmware – Who's Next? RR Donnely
When we speak of malware attacks, Conti tops the list in terms of numbers nowadays. The ransomware has been targeting all sorts of companies in recent months and doesn't seem to be stopping anytime soon.
Protecting your data is all you can do, and the best way to secure it is with knowledge. First, always be on the lookout for security updates. Second, never visit links that you're unsure of, especially if it's coming from a shady source.
Third, make sure you install reputable antivirus software. To add more security, try Virtual Private Networks. They help increase your online browsing's security and anonymity. Stay safe.