Technology has made our lives easier as Smart Homes have become mainstream. The Internet has not only enabled us to remain connected all the time but has also made our regular household devices smart. It has changed the way we perform our routine tasks. For instance, most of us wake up in the morning and make coffee for ourselves and our family. But if your coffee maker is smart, it will know when to start preparing your coffee, and when it's ready, a notification will be sent to you so you can be woken up with a pre-set alarm.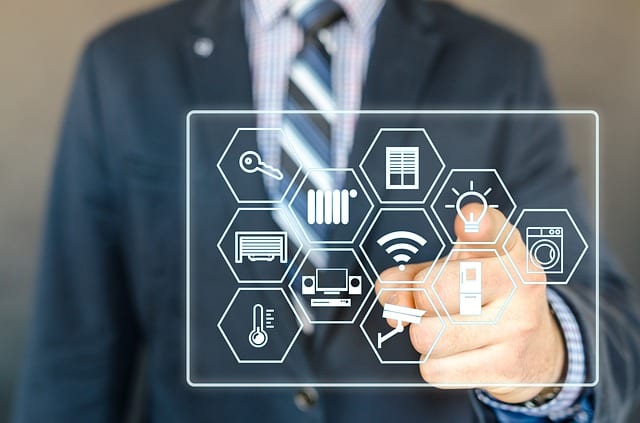 Life Made Simpler
How does this happen? It does with the help of the Internet. The Internet of Things (IoT) has made it possible for everyday electrical devices to communicate with the Internet. Be it our thermostat, television, kitchen appliances, or other home automation systems, they are all connected to the Internet all the time.
You can set your lights to automatically turn off, you can set your thermostat to automatically alter with the temperature, you can also have your TV know which channel you usually watch at 10 PM every night. As convenient as this is, there is also a huge downside to it: being connected to the Internet all the time isn't safe.
The Internet Isn't as Safe As You'd Think
Just like in real life, the Internet is full of threats. If someone manages to hack into your WiFi network, your home automation system and every device connected to it will be compromised. There is one efficient way of making your Internet connection safe and it also applies to your home automation system. It is a virtual private network (VPN). You may have used it on your computer and phone, and you can also use it to make your household devices connect safely to the Internet.
What is a VPN?
A VPN is software that helps you connect safely to your home automation system from anywhere and at any time. A VPN encrypts the information transmitted between your device and the VPN server so that your data remains unreadable to anyone outside the network. A VPN can also be used to create a private connection between you and your home network.
Once you create this private connection, you can easily use all your smart gadgets without having to worry about anyone else sneaking into your network. This is done through a process called tunneling, in which the data transmitted between the server and the home automation system is passed through a secure tunnel. No one other you can enter this tunnel. You even remain safe from your Internet service provider.
By doing this, you limit your devices to the home network without giving them access to the World Wide Web. But even when the devices are not connected to the Internet, they will remain accessible to you through the home network and the VPN.
How to Choose a VPN
There are several VPNs out there that you can choose from. Some are free, some are very cheap, while others come at a price. VPNs should be chosen by a number of factors. Security is the biggest deciding factor. What kind of tunneling protocol does it use? Does it have a no-log policy? What does the privacy policy state?
Before you buy a VPN, do a thorough research on what other users say about the service. If it is good, you will find several positive reviews online. If it is a terrible service or cheats customers by secretly collecting and selling off personal data, you will find that too.
Remember that a VPN is not supposed to keep logs of user information. It should not store your IP address, your location, or the name of your WiFi network. If they do, they are a scam and you should not buy them. Here's a list of best VPNs you can use to secure your Smart Home.
How to Setup VPN to Protect Your Smart Home
The best way to safeguard all your Internet-connected devices with VPN is to set up your VPN connection directly on your router. By doing so, all your Smart devices will share your router's VPN connection and thus benefit from extra security and privacy.
Keep in mind that not all routers are VPN compatible. While newer models do support installing VPN on them, some of the older ones do not. Investing in a new router that does support VPN is well worth the cost though.
Setting up VPN on your router differs from model to model. The steps needed to configure the VPN connection on your router will also change depending on which VPN protocol you'd like to use. For more info on how to install VPN on your router, it is always best to contact your VPN provider's customer support.
How to Secure Your Smart Home With a VPN
No matter which tool you use for home security, you can always install a VPN to protect your network. You always have to look out for yourself. That simple fact has not changed over time at all.