The X Games event needs no introduction, as it's one of the biggest sporting competitions in the world. This summer promises to be enticing, with the California X Games taking place between July 16-23, 2023, across multiple venues in Los Angeles, San Diego, and Ventura.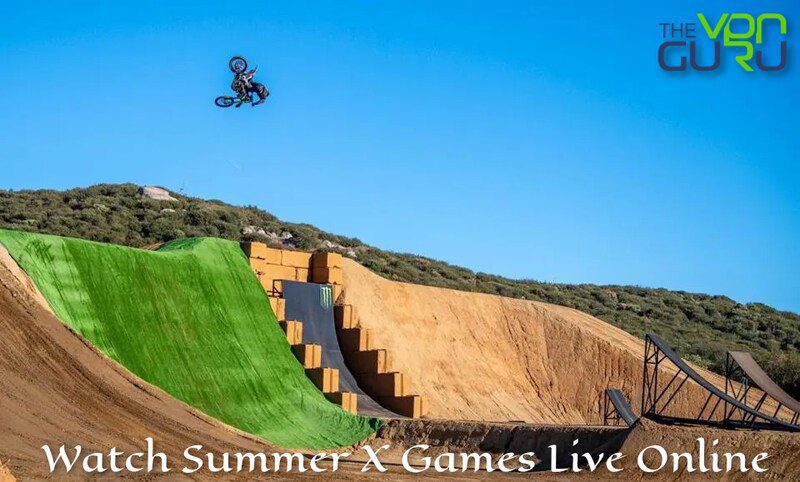 Such a huge event demands a global audience, and that's exactly what it got. The X Games coverage will be featured on the ESPN app, which is strictly available to US residents only.
In other words, fans living overseas will be deprived of their streaming privileges and miss out on the action. But we're going to change that. Here's how you can watch the 2023 Summer X Games live anywhere.
Stream X Games California – Quick Steps
Time needed: 4 minutes
To stream the upcoming Summer X Games, make sure to follow the steps below:
Get a VPN subscription.

Subscribe to a VPN server that has reliable US servers. We recommend ExpressVPN.

Install the VPN application.

You can get the VPN app from the website or via your native app store.

Activate the VPN client.

Sign in with your username and password.

Connect to an American server.

This will grant you a US IP address.

Launch the ESPN application or website.

Sign in with your ESPN credentials.

Watch the Summer X Games live.

Enjoy top competition at X Games California, wherever you are.
ESPN and The Geo-Blocking Predicament
The X Games – an annual action sports event organized and produced by ESPN – has seen huge popularity ever since its inception back in 1994.
No matter what version of the competition is on TV, we always assume great numbers in terms of viewers. In fact, the Winter X Games series reflected ESPN's highest-rated and most-viewed one yet.
It harnessed more than 43 million viewers who tuned in to watch on ESPN and ESPN2. Unfortunately, this can't be said about individuals living outside the United States.
Due to licensing agreements, ESPN cannot provide its content overseas. This is what we call geo-blocking, in which a channel/website restricts the users' access to a specific location.
Here's how it goes down. When you visit a website/channel, it'll instantly look up your IP address to determine your current whereabouts.
If you reside outside its coverage area, it'll block your access on the spot. In ESPN's case, you have to be in the US (Operating with a US IP address). If you're overseas, you'll get the following error message: This geo-blocking issue has prohibited millions of sports fans from watching their favorite events in their respective countries.
Well, it ends now. If you follow the steps above, you'll be able to unblock ESPN and stream the 2023 Summer X Games live wherever you may be.
A VPN's Benefits
A Virtual Private Network is the ultimate way to access geo-restricted content from anywhere in the world. The software allows you to alter your location by changing your IP address to one based in country of your choosing.
Once you connect to a VPN server, it'll encrypt your data and shield it from any outside interference that may occur. While doing so, it cloaks your identity by hiding your IP and replacing it with one in the country where the server is located.
As a result, you'll be able to browse the web anonymously as well as access content normally not available in your region.
For example, if you connect to a US server, you'll receive an American IP address. With that, you can stream ESPN no matter where you physically reside.
Now, the question is: What VPN should you choose for the task? We've tested a lot of providers along the way and found out that ExpressVPN is the one to go for.
The provider has servers across 94 countries, including blazing-fast ones in the United States. To give it a test drive, you can subscribe to the service with ease.
If you happen to change your mind, you can ask for a refund during the first 30 days of purchase. Now, while ExpressVPN is our top recommendation, you can also give these excellent alternatives a go.
Summer X Games 2023 – FAQ
Do you want to know more about the 2023 Summer X Games? Then give this FAQ section a thorough read:
When Will the Summer X Games Begin?
The 8-day event will kick off on July 16th all the way to July 23rd, 2023.
Where Will the X Games Be Hosted?
The Summer X Games will take place across multiple venues in Los Angeles, San Diego, and Ventura.
Can I Watch the X Games for Free?
Unfortunately, that's not an option. ESPN is a premium channel, which means you can't watch the X Games for free.
What Devices Can I Watch ESPN on?
The ESPN App is available on mobile devices, web browsers, and TV-connected devices like gaming consoles, set-top boxes, and smart TVs.
Stream Summer X Games 2023 – Final Words
The Summer X Games will be epic; there's no doubt about it. A lot of fans struggled in the past to stream the event in their regions, but not anymore.
Now, with this guide in your hands, you'll be able to watch the games live wherever you may be. If you need any help, make sure to contact us in the comment section below.