Running or should I say "racing" into its 27th season, the British motor show, Top Gear aired its third episode on June 30, 2019, but neither you nor I can watch it abroad. It's a British television series for god's sakes, other countries would have to buy broadcasting rights to show it in their own. But, that's never going to happen, so I got myself a VPN and a Smart DNS in case I ran into any difficulty. Gear up fellas and take notes.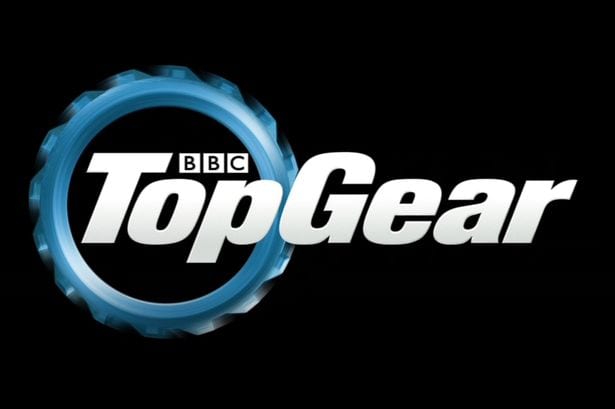 How to watch Top Gear 2019 live online? The new Top Gear Season 27 features Chris, Freddie, and Paddy set to turn a worn-out hearse into dare I say a family car. Also, Zara and Mike Tindall go face-to-face in the Reasonably Fast Car. Now, if you reside in the UK, you can stream all the Top Gear episodes you want for free, live, and online on BBC iPlayer.
Fans living in the USA, Canada, Australia, or anywhere else are at a disadvantage because BBC iPlayer is geo-blocked there. This tutorial will teach how to unblock BBC iPlayer abroad via a VPN or Smart DNS. Eventually, you will be able to stream Top Gear's 27th season 2019 live on any device compatible with BBC iPlayer: PC, Mac, PS4, Xbox, Fire TV Stick, Apple TV, Roku, Smart TV, Android, or iOS.
How to Watch Top Gear 2019 Live Online with VPN
If you are anywhere outside the UK, don't get too excited to watch Top Gear. It's not going to happen. For starters, this is what'll you'll first come across: "BBC iPlayer programmes are available to play in the UK only." Geo-restrictions apparently forbid international and unauthorized access to protect copyrights and stay true to licensing agreements.
The only way Top Gear fans will get over these restrictions is by using a  virtual private network. This tool will help them stream Top Gear simultaneously as when it's on the air in the UK. Plus, setting the VPN up requires little effort and time. The VPN only reroutes users' online traffic through a server located in a country of their choosing, which leaves them with the IP address of that country. That IP address qualifies them to access the content based in that country. Don't worry the VPNs come with guides that help users through the whole process. To unblock BBC iPlayer abroad, just follow these instructions:
Find a VPN that best suits your preferences; one that allows you to connect to a UK VPN server.
Get that VPN application downloaded and installed on your streaming device.
Now, get that application going after signing into your VPN account.
After that, connect to a UK VPN server.
To the internet, you appear to be in the UK.
So, now you can visit the BBC iPlayer website or the app.
In the end, you get to watch Top Gear Season 27 live online anywhere. 
Best VPN for Top Gear 2019
Choosing one VPN from a pile of hundreds can be confusing, especially when every VPN offers the exact same services and promises the same results. After trying out every possible VPN out there, I have come to the conclusion that ExpressVPN is by far the best. It works perfectly with BBC iPlayer. Not only is it trustworthy and reliable, but it also does exactly what it says. On another note, here's a table that presents you with the other best VPN services you can use to watch Top Gear from anywhere.
Stream Top Gear Season 27 Live Online with Smart DNS
Just because a Smart DNS is capable of unblocking geo-restricted content doesn't mean it can unblock everything online. What the Smart DNS proxy can unblock largely depends on the Smart DNS you are using. Keep in mind that not all Smart DNS proxies support the unblocking of BBC iPlayer abroad.
You can use a Smart DNS on any iOS, Mac, Apple TV, Roku, Chromecast, PS3/PS4, Amazon Fire TV, and Xbox.
Your IP address remains intact.
This technology doesn't encrypt or protect your data.
If the Smart DNS you use supports transparent proxies or DNS hijacking, it might not work.
No online anonymity, people can still see your IP address.
In case you don't want to take any chances with a Smart DNS, go ahead and sign up with a free Unlocator trial. The company offers a free 7-day trial period, which is encouraging to say the least. You get to unblock BBC iPlayer on all streaming devices with this service.
How to Watch Top Gear Live Online Anywhere in the World
The motoring show guarantees a load of petrol-fuelled performances, but there's one disappointing factor. This season is the first without Matt LeBlanc who has been a part of the show since 2016.
Do you think Top Gear is still a show worth watching or do you prefer Amazon's Grand Tour? Share your thoughts below.