Are you a morning person? Well, you will be once you get the hang of unblocking overseas content.
As a British expat, you might be missing out on local celebrity interviews, showbiz news, popular discussions, competitions, and health topics. All of these segments are featured on ITV's This Morning.
If you get yourself a VPN or Smart DNS, ITV, as well as other ITV gems, become yours for the streaming. Whether you were in the US or Australia, a VPN connection allows you to watch ITV's This Morning just as if you are in the UK. I explain how you can do that below.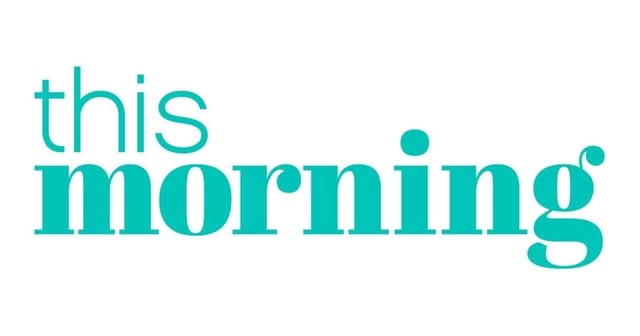 How to Watch This Morning on ITV Outside the UK
The award-winning British daytime television program is on ITV and is unavailable outside the UK. The show is live on weekdays from 10:30 am until 12:30 pm. It tackles news, showbiz, fashion, style and beauty, home and decor, gardening, food, health, and so much more. Unfortunately, those who are not in the UK cannot watch the show as it airs. But, with a VPN, they can.
A Virtual Private Network is a software technology that secures data passage from your device to a server in a different country (of your choice). Your data travels through that server you choose thus changing your IP to match that of the server. You get the IP address of that server – located in the country you want- and virtually appear in that country — nothing about your physical location changes. Your online geo-location, however, does.
With a VPN, you get to anonymize your identity and browse the web anonymously. Consequently, you can do whatever you want on the internet. No one can track your online activities or reveal your true identity.
How to Watch This Morning on ITV Outside the UK Using a VPN:
If you follow these steps, you get to watch This Morning on ITV outside the UK:
Find the right VPN service provider with servers in the UK.
Establish a VPN account.
From the provider's website, click on the download link.
Install the VPN application on the streaming device you want.
Access the app and explore its servers.
Locate a UK server and connect to it.
Get a

 British IP address

 that makes you look like you're in the UK.
Now, you can easily access ITV abroad and similarly stream This Morning.
Best VPN for This Morning
ExpressVPN is the ultimate choice for unblocking primary streaming services like ITV. Not only will you get to protect your data with a layer of secure protocols, but you will also gain access to a vast selection of overseas content.
This is a provider you can install on a wide range of devices. That's how user- friendly it is. You might want to check out the table below for other VPN options. Here's the best VPN for ITV article you might find useful.
How to Watch This Morning on ITV Outside the UK Using a Smart DNS
A VPN service provider presents itself as a secure option, while a Smart DNS tempts users with its fast speeds. There's a reason behind such fast speeds: zero encryption. While that might not be as comforting as what a VPN has to offer in terms of security, many online users could care less about security options.
A VPN encrypts your data to ensure your online privacy and security, whereas a Smart DNS has no business providing you with online protection. Its primary function is helping you unblock geo-restricted content like ITV. The device only reroutes the data and traffic responsible for revealing your geolocation without making any changes to your IP address. Plus, your internet speed remains the same:
Check out Unlocator's free 7-day trial.
Sign up for Unlocator.
Then, watch these 

videos/setup tutorials

to learn more about the provider.
Configure the Smart DNS on your streaming device.
Now, visit ITV's website and app.
Stream This Morning outside the UK with no limitations.
A Smart DNS like Unlocator functions by concealing your geo-location so that you appear like you're connecting to the internet from a different part of the world. With a Smart DNS like Unlocator, your DNS queries get re-routed through Unlocator's servers, without messing with your internet speeds.
Unlocator is by far the best Smart DNS service provider you can use. No Smart DNS has come to the achievement of unblocking over 200 channels through a 7-day free trial.
This Morning on ITV
On ITV's This morning show, you join Holly Willoughby, Phillip Schofield, Ruth Langsford, and Eamonn Holmes for a morning chat. Viewers of the show tune in to watch influential people tell their inspirational stories, and the hosts also strike up conversations with some of the hottest celebrities and well-known chefs.
On the show, Dr. Chris Steele answers all of your health-related questions. You can also tune in to get a taste of Gok Wan's refined fashion sense and the best make-up tips from Bryony Blake. You'll learn all about money-saving with the economically-wise Martin Lewis on This Morning.
Watch This Morning on ITV Outside the UK- Final Words
This Morning airs every weekday on ITV at 10:30 am, don't miss any of the show's episodes because of where you are residing. Now, you know that a VPN and Smart DNS can help you bypass geo-restrictions and grant you access to content – you thought you were missing out on.
What do you plan on doing with this discovery? Will you use a VPN or a Smart DNS? I would like to know what you'll choose, so make sure you leave your picks in the comment section below.