Epix Now is an over the top video on demand service backed by MGM. The streaming channel makes an entry into the highly competitive streaming space. It goes toe to toe with the likes of HBO Now, Hulu, Starz, Showtime and of course Netflix. However, the service happens to be only available to US based customers. To be able to stream Epix Now while abroad, users must make use of a VPN.
What's Epix Now?
Epix Now promises to deliver a wide range of movies and series. This is to be done first through its four live channels; Epix, Epix 2, Epix Hits and Epix Drive-In, as well as a large catalog of MGM, produced movies. The service is expected to provide a more enticing alternative to up to 15 million subscribers. These users happen to be Epix's cable customers who are looking to embrace cord-cutting.
At the fairly affordable price of $6 a month, Epix Now offers 4K content and is available on Android, Apple TV, and Chromecast. The service is also working on the release of its own app. It's going to be made available across various platforms. 
How to Unblock Epix Now Outside the US?
If there's one particular issue that Epix Now customers may not necessarily be happy about, it's the fact that it's not available outside the US. Anyone attempting to access the service while outside the US will most probably be disappointed to read through the error message that pops up informing them of their inability to access the service. This message appears because the service is able to pick up on the user's IP address. This relays the location that they happen to be in.
By signing up with a credible VPN service, Epix Now users are able to connect to servers based in different parts of the world. That will allow them to switch their IP address to whichever form that's best for their use. For a user that's outside the US for example, all they'd have to do is connect to a server based within the US. As a result, they'd be able to access the service without any hitches.
All you need to do is follow this guide on how to unblock Epix Now outside the US. Once done, you'll be able to tap into all of its content no matter where you are.
Here's a quick look at what's coming next in this review.
Last Updated Yesterday


30-Day Money-back Guarantee
Unlimited Bandwidth
Apps For All Your Devices
24/7 Live Support
Visit ExpressVPN
Best VPNs for Epix Now
One other perk that comes with using a VPN is the level of elevated security that users get to enjoy. Using a VPN basically encrypts all the data that they tend to have transferred through their servers. In doing so, users' data can no longer be accessed by any third party, and this is beneficial in ensuring that they get to do sensitive work online without any worries.
Using a VPN also provides anonymity to its users. This means that they can hide their identity and keep it away from users who may want to interfere with their connection. Shopping online also becomes much easier because the risk of a user having their credit card details stolen also really falls.
Currently, there are so many VPN providers in the market that it might become difficult to choose exactly which one to subscribe to. To help make the decision easier, we've reviewed a few which we think are best suited to provide the most reliable service. Here's our list of the Best VPNs for Epix Now.
ExpressVPN
ExpressVPN starts off our list as the most notable award-winning provider that users looking for utmost security could sign up with. This provider is based in the British Virgin Islands and has close to 2000 servers within its network. Its server base means that the service is able to provide more than 200,000 IPs for its users to choose from.
In terms of security, ExpressVPN offers 256 bit AES encryption, as well as OpenVPN, PPTP, SSTP, and L2TP/IPSec as alternatives to choose from. The service is also capable of supporting up to 3 simultaneous users at once.
ExpressVPN spots a really easy to use VPN client which is great for beginners who are just starting off with the service, and it also offers the opportunity to support more than 3 devices if set up a VPN connection onto the router.
This VPN also spots a series of stealth servers that users can connect to in case they're based in a highly restricted region, as these servers will completely mask their use of a VPN. ExpressVPN strictly upholds a zero logging guarantee and is based in a location where data regulatory authorities have no jurisdiction. To see how much more the service is capable of supporting your connection, take a look at our ExpressVPN Review.
IPVanish
Based in Florida, in the US, IPVanish is another reliable provider that is more than capable of providing reliable security and protection. The provider has been in the business for close to two decades now, and this has seen it put up more than 1500 physical servers all around the world.
The fact that IPVanish happens to own all these servers is a huge plus since it gives it an edge over most of its competitors who only have virtual servers. On top of this, IPVanish also allows for up to 10 simultaneous connections on its network.
The service does not place any data caps on its network use, and as such, allows for unlimited bandwidth as well as the opportunity to switch servers as many times as they may want to. The provider is also great for torrenting as it allows for unlimited peer to peer file transfers, as well as complete anonymity.
Using IPVanish means using a service that is super fast, and this is why even online gamers prefer its service. IPVanish assures its users that their security remains a high priority by employing the industry standard 256 bit AES encryption. It also gives its customers more than 40,000 IPs to choose from, so that everyone's traffic gets to flow smoothly. For a deeper insight into what IPVanish can offer, have a look at our IPVanish Review.
NordVPN
Another worthy consideration is NordVPN; a Panama based provider that has arguably the largest server network within the industry. With more than 4000 servers and counting, NordVPN offers a lot more choice when it comes to where to regional servers to connect to.
The provider also leverages its expansive network to provide features and services that only it can. One of these is its double VPN protocol. This feature means users get to route their data through to two servers instead of one. You'll be doubling the level of protection offered by the already efficient 256 bit AES encryption.
NordVPN also allows its users to choose which servers to use. This relies on the kind of work that they would like to do online. There are servers that are optimized to perform best depending on users' needs. This includes streaming, torrenting, downloading movies, or even just browsing the Internet.
The provider also offers DNS leak protection, as well as the opportunity to lock down a specific dedicated IP. NordVPN also offers an Internet Kill Switch. Not to mention software such as CyberSec and SmartPlay to keep away malware and provide access to geo-restricted sites respectively. To see what more the service has to offer, take a look at our NordVPN Review.
Conclusion On The Best VPN for Epix Now
The best way to ensure that users get to enjoy streaming from Epix regardless of their location is by signing up with a VPN. This will break down Epix Now's geo-restrictive barriers. Moreover, a VPN allows users to access dozens of other streaming services regardless of wherever they are.
Best VPN for Epix Now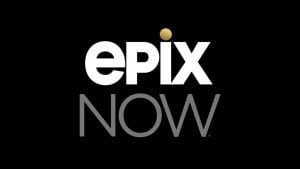 Name: ExpressVPn
Description: ExpressVPN is an award-winning provider that users looking for utmost security could sign up with.
VPN Apps

Access Blocked Content

Speed

Support

Refund Policy