Backed by Sky TV, Neon is a video streaming on-demand service offers the best movies and shows, and access to the most popular titles in the US. The only issue that might hold back viewers from subscribing to the service is the fact that it is only available for users within New Zealand. The good thing is, there's a way to work around this issue.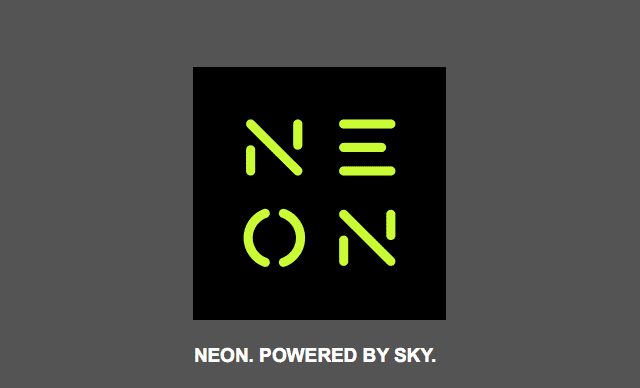 What's Neon TV?
Launched in 2015 in New Zealand, Neon competes with industry giants such as Netflix and Lightbox. It still manages to capture a significant section of the streaming audience.
The service is marginally more expensive than most. However, this is because it offers one of the largest collection of titles available from a streaming service. Since most people confuse Neon as being another offering from Sky, it is important to distinguish that the service is offered as a separate entity. This means you don't have to be a Sky customer to use Neon. All that is required is an account and consistent payment of a monthly subscription fee.
In terms of pricing, Neon TV offers very different options compared to what you'd find from other streaming services. There are basically two tiers to choose from. Users can opt for the TV package for $11.99 a month, or go for the movies and TV package at $20 a month. Also, users can have up to five devices registered under one account, and stream from a maximum of two at any one time.
If at all a subscriber feels like they're not satisfied with the range of content they get to access, or even the service itself, the option to opt out always stands. To help avoid this though, the service offers a 14 day trial period so that you know what you're opting in to from the beginning.
How To Unblock Neon TV While Outside New Zealand
A VPN or a Virtual Private Network is one of the most efficient ways to work around the geo-restrictions that prevent access to the service outside the country. It works by allowing users to access the service through remote servers based in different countries. This way, users are able to alter their IP addresses and seem as though they're within the countries where access is granted.
With the streaming service having no method of authenticating the actual location of its viewers, using a VPN guarantees access to a subscriber regardless of where they are. All they have to do is connect to a server in New Zealand, and they're all set. 
Here's a more elaborate step-by-step process:
Sign up with a VPN.
Download and install the VPN application on your streaming device.
Sign in with your VPN account.
Connect to a server in New Zealand.
Launch Neon TV.
Enjoy.
ExpressVPN is a reliable VPN provider that ensures its users the perfect streaming experience. It also protects them from any cyber attacks that may occur. Here's a table that highlights the top VPNs in our review today. Check them out.
Best VPNs for Neon TV
The ability to access geo-restricted sites is only one of the things that using a VPN allows you to do. Its main purpose is to ensure its users remain completely secure whenever they're online. A VPN does this through encrypting Internet traffic. This makes it difficult for even your ISP to eavesdrop on the kind of activities you could be doing online.
Using a VPN also guarantees complete security especially when accessing your bank online, or shopping from home. This level of security also extends to those that tend to rely on airports or restaurants for their Internet. A VPN prevents their devices from getting hacked or infiltrated by cyber criminals and also guarantees anonymity when online.
Users can only get to enjoy all these benefits if they get to subscribe to a credible provider. There are so many fraudulent providers within the market, and most of them promise what they can't deliver. To help you avoid dealing with such, we've put together a short list of the best possible providers you ought to consider. Here's our list of the best VPNs for Neon TV.
1. ExpressVPN
ExpressVPN stands tall as one of the best possible services you could ever subscribe to. The award-winning provider has been around for over a decade now. It has a network of close to 2000 servers around the world. This allows it to provide up to 200,000 IPs for its subscribers to choose from.
This, alongside its military-grade 256 bit AES encryption means users get to enjoy all round encryption, and access to a lot of geo-restricted sites and channels. The service also allows its users to have up to 5 simultaneous connections, and choose from PPTP, SSTP, L2TP/IPSec or OpenVPN as VPN protocols.
ExpressVPN also offers the best customer care in the industry, with a team that's always available 24/7 to be contacted through email, social media or live chat messages on its site. The service also allows users to choose which parts of their traffic to protect, thanks to its split tunneling feature.
ExpressVPN also has obfuscated servers that users can connect to if they're based outside the country, that allows them to continue using VPN even when in a highly restricted region. This means access to Neon TV is assured even for users in regions such as China and the like. For a better description of what to expect from ExpressVPN, take a look at our ExpressVPN Review.
2. BulletVPN
Another top tier provider worth consideration is BulletVPN. This provider has close to 155 servers in 55 countries within its network. 
BulletVPN ensures that its users get to switch between servers as much as they want. Not to mention that they also don't limit their user's bandwidth.
With the service being one of the best to turn to for efficient connections, BulletVPN delivers HD quality content when streaming without taking too much time to buffer. The service also supports users that want to torrent by facilitating unlimited peer to peer file transfers, as well as complete anonymity when torrenting.
BulletVPN also offers its users the option to rely on its Smart DNS service to stream content with minimal speed loss. This saves them the hassle of having to download their VPN client if they don't want to. 
3. NordVPN
Winding up our list is NordVPN, another much better-placed provider that has also been recognized for its efficient service. Based in Panama, the provider has close to 4000 providers that it oversees.
It distributes its servers in different countries around the world. The service also employs the widely popular 256 bit AES encryption protocol but reinforces it with other features such as Double VPN. This one, for example, routes your connection through two different servers instead of one, hence doubling the level of protection.
Thanks to its wide network of servers, NordVPN is also able to specialize some of them for different functions. There are servers optimized for streaming in HD, torrenting, downloading in bulk, and even playing online games. This way subscribers get to choose which server to use based on what they're doing online.
NordVPN allows for up to 6 multiple devices to connect to its service simultaneously and also has a list of stealth servers for users in highly censored regions. To get to learn what else NordVPN has in store, take some time and go through our NordVPN Review.
Conclusion on The Best VPN for Neon TV
Now that you know about VPN, accessing Neon TV while outside New Zealand should be a breeze. All you have to do is figure out which provider among the three we've discussed fits your preferences, and you'll be all set. In case of any questions, feel free to list them in the comment section below and we'll be sure to get back to you.
Best VPN for Neon TV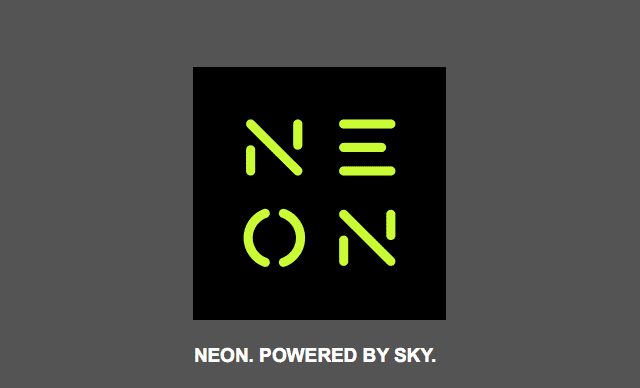 Name: ExpressVPN
Description: ExpressVPN is a highly reliable, functioning, and secure VPN service provider that seamlessly unblocks content.
VPN Apps

Access Blocked Content

Speed

Support

Refund Policy