Best VPN for SKY Broadband
|
What is the best VPN for SKY broadband? Sky is one of the biggest broadband services offered by Sky UK in the United Kingdom and finding a reliable VPN for it can be challenging. Although it offers a wide range of packages, Sky hasn't been receiving the best customer feedback lately. UK ISPs much of its liking are constantly adding websites to their list of blocked websites and infuriating UK residents in the process. There are many reasons to own a VPN to use with Sky broadband as there are VPNs available in the market. Most service providers advertise "the best speeds", "no logs", and the "biggest network" but not all of them are able to back up their claims. Therefore, we're here to help you narrow down your options and choose the most suitable VPN for your Sky ISP.
Best Sky Broadband VPN Summed Up
We've tested quite a few VPN service providers while using Sky as our Internet service provider. Here are our top picks for Best VPNs for Sky Broadband:
Why Use a VPN with Sky Broadband?
There are many reasons why you should use a VPN with your Sky Broadband package. Not only would you be protecting your online privacy, but you would also be keeping your Kodi streaming habits secure. But most importantly, you would be maintaining your privacy online. Whatever you decide to do on the Internet will not be monitored by your ISP. On the contrary, you'd be getting a whole new identity and complete anonymity while browsing the web. With that being said, let's take a look at all the reasons that prompt getting a VPN for Sky broadband:
Unblock websites banned in the UK.
Torrent freely.
Browse the Internet privately.
Bypass ISP restrictions such as throttling when using peer-to-peer (P2P).
Access geo-blocked services.
How to Use a VPN with Sky Broadband
Imagine all the important privacy benefits and security features that you can have if you choose to use a VPN with your ISP. Choosing a VPN service to use with Sky Broadband can be tricky, but setting up one couldn't be easier. Before we walk through the steps of installation, you should know what a VPN is all about.
A VPN (Virtual Private Network) is a secure method of sending your internet traffic through another computer on the Internet while getting all of your data encrypted along the way. That's just how a VPN works. It creates a private tunnel from your computer, phone or tablet over the internet to a server (of your choosing). The data transmitted through this tunnel is, of course, encrypted and can't be accessed by third parties, especially ISPs. Given that, a VPN is indispensable with Sky broadband usage, and this is how you use it:
First, select a reliable VPN service provider.
Download and install the VPN application on your PC, Mac, Android, iOS device.
Launch the VPN application and sign in using your VPN account.
Connect to one of the provider's many servers.
Then you get to unblock content, torrent all you want, and surf the web without a worry in your head.
Best VPN for Sky Broadband
Whatever your reasons for wanting or using a VPN with Sky Broadband, you must select a good one. As online privacy has become a big issue these days, thousands of choices for VPN providers have flooded the market. In this guide, we're going to help you choose a good VPN with Sky Broadband. Although they all might offer similar services and cost approximately the same, they're not all as good as each other. More surprisingly, the cheaper services can sometimes outperform the expensive ones. For there is no guaranteed way of knowing which VPN is good or not before signing up, we can try and list those that we think are:
ExpressVPN
If you're looking for a trustworthy VPN service we recommend ExpressVPN. This service provider optimizes all of its servers for maximum speed and stability in order to offer subscribers unlimited bandwidth and data. It has a wide range of servers in several locations in the UK, and its user-friendly apps make connecting to its servers real easy.
Encryption standards are as strong namely 256-bit AES encryption (often referred to as military-grade encryption) which is perfect for security. ExpressVPN does not keep logs of any of its customers' activities, opting only to gather non-identifying metadata. Live customer support is also available 24/7 in case any customer needed guidance from the provider. For more information, read our review on ExpressVPN.
BulletVPN
BulletVPN is yet another great choice to use with Sky Broadband. Just connect to one of the dozens of servers available in its network, and you can browse the Internet privately and freely. This VPN service is backed by a true zero-logs policy and uncrackable encryption.
This makes it impossible for anyone including BulletVPN to retrieve information about what data content is accessed by a specific user, what specific VPN server was used by a user at a certain date and time, or what source IP address did the user use to attempt and/or establish a VPN connection. Learn more about BulletVPN in our review here.
NordVPN
If you value your privacy, NordVPN has you covered. It's an "offshore" VPN provider that doesn't have to comply with the same kinds of regulations that providers registered in the UK or the US do. The double encryption feature keeps your Sky Broadband connection extra secure. Your personal data gets encrypted not once but twice with NordVPN.
No logs are stored when you connect to NordVPN, which means what you do online remains private and no ISP can access your browsing history. The software and apps have a built-in kill-switch, in case your VPN stops functioning. You can learn all that you need to know about this service provider in this NordVPN review.
Best VPN for Sky Broadband
Sky Broadband is just another Internet service provider that you don't want all up in your Internet business. With the increase in website restrictions, privacy breaches, and surveillance activities, the need for a VPN has become vital when using Sky Broadband regardless of what purposes. With the many service providers offered at reasonable prices with security options, there's no reason why you wouldn't use one with your Sky Broadband service. Be safe online and control what your ISP gets to see by using a VPN. If you want to learn how to unblock banned sites in the UK read this article.
Best VPN for Sky Broadband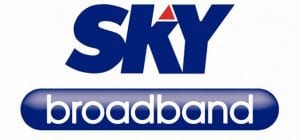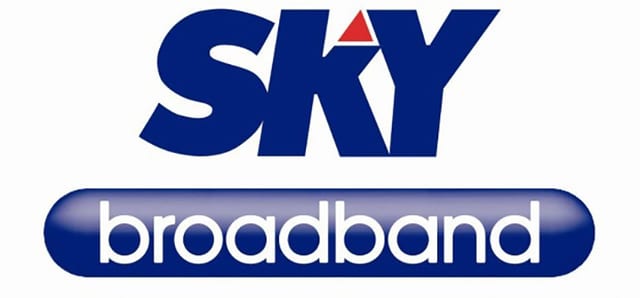 Name: ExpressVPN
Description: Choosing the right VPN while using Sky Broadband as your ISP can be somehow difficult. According to the various tests we conducted, ExpressVPN is your best bet.
VPN Apps

Access Blocked Content

Speed

Support

Refund Policy