Are you excited about the 2023/2024 football season as much as I am? The season started in September 2023 and will end in January 2024. Millions of viewers follow the regular season, playoffs, and the Super Bowl to see which team will lift the trophy. But unfortunately, those who live in the USA, Canada, or the United Kingdom, won't be able to watch NFL games live online due to blackout restrictions. However, in this guide, I'll show you what is the best VPN for NFL GamePass you should use to bypass blackouts.
How to Bypass NFL Game Pass Blackouts with VPN
The first thing you should keep in mind is that your US NFL GamePass won't do you much good, even with a VPN. The American version doesn't air live matches, which is why you have to subscribe to an international NFL GamePass. Oh! And don't forget to use your VPN while you do that.
I did the same thing to watch the Dallas Cowboys from abroad so let me show you the ropes.
You have to subscribe to a VPN service. But not just any service, it has to be reputable like ExpressVPN.
Then, download and install the app on your device. The cool thing about ExpressVPN is that it is compatible with most operating systems and devices. That includes PC, Mac, Android, and iOS.
Next, and this is very important, the server that you connect to must be in a region where there are no NFL blackouts. Do what I did and select servers in major European countries.
After you do that, go to the International NFL GamePass website and sign up.
Don't forget to always use a VPN whenever you want to watch a live football game. If you don't connect to a VPN server, all you'll see is an error message.
I personally use ExpressVPN to follow the latest NFL matches when I'm overseas and I have to say that I'm pretty impressed. This service cuts through blackouts like a knife through butter. However, it is not the only one.
Best NFL Game Pass VPN – In-Depth Revision
When choosing a VPN service to bypass NFL blackouts, you basically need to make sure that the service has VPN servers in locations where blackouts do not apply. VPN server speeds are another thing to consider. Finally, and probably most importantly, your VPN service must have proper 24/7 live chat support, just in case you need a helping hand in bypassing NFL GP blackouts. With all that in mind, here are the best NFL GamePass VPNs in 2021.
ExpressVPN – Best VPN for NFL GamePass on the Market
ExpressVPN has a very well-trained team of professionals ready to assist you at any time. This makes it one of the best brands in the industry in terms of customer support.
Just take a look at these outstanding features:
24/7 customer support team.
Live Chat feature for instant help.
20-minute email response time.
I don't know about you, but if I want to buy a jacket, I'd like to try it on and see how it looks on me first. That applies to my VPN provider as well. I mean, wouldn't you like to test drive the services on offer before you make a full commitment?
If so, you'll be glad to hear this. ExpressVPN offers you 30 days to try all its features and take them out for a spin. By the end of that period, if you decide not to subscribe and go elsewhere, you'll get your money back. That's right, you can get a full refund if you're dissatisfied with the service. They also have a cool referral program where if you convince a friend to join, you'll both get one month of free service.
And when it comes to speed, ExpressVPN will blow you away with its blazing fast servers. This makes streaming movies, shows, sports or whatever program an enjoyable experience. Also, enjoy as many downloads as you want because there's no bandwidth limit. 
Let's not forget about the five simultaneous connections you can make using a single account. This means you can protect up to three devices at once.
With all that in mind and more, it's no wonder why ExpressVPN is at the top of my VPN recommendation list.
BulletVPN
Now, what does the 'bullet' in BulletVPN stand for, I Wonder? You've guessed it: it's speed. This provider has one of the fastest speed rates in the industry, which makes it a good choice if you're a binge-watching TV lover.
The company may not be as famous as some other names on the list, but it still gets the job done. I'm talking about bypassing online restrictions of course. With servers in the US, UK, Canada, Germany, Australia, and much more, you can unblock your favorite streaming channels from anywhere.
BulletVPN even has a compatible app with FireStick, one of the few VPNs that offer such a feature. Add a 30-day money-back guarantee to the concoction and you have a pretty good service in your hands.
Smart DNS Proxies – VPN Alternative to Bypass NFL GamePass Blackouts
You can also bypass blackout restrictions using a Smart DNS proxy.
Keep in mind, however, that these proxies don't use encryption nor conceal your IP address. So if you're concerned about your online privacy, avoid them.
If you still want to go through with a smart DNS to access NFL GamePass, you have to select a good service like Unlocator first.
You can set up your service on any streaming device. That includes PC, Mac, iPhone, iPad, Android, Amazon Fire TV Stick, Apple TV, Smart TV, Xbox, PS4, PS3, and Wii.
After you install on your device, you'll have access to NFL GamePass and plenty of other restricted channels like MLB.tv, NHL.TV, and NBA League Pass.
Smart DNS proxies can't unblock any channel you want. Each service has a list of websites it can access, so it all depends on which service you're using.
And please be aware if your internet service provider uses transparent proxies or DNS hijacking because these proxies won't work well if it does. I happened to me once and I missed a very important match, which is why I switched to VPNs.
Smart DNS proxies allow you to choose your new virtual location.
Unlocator is one of the few services that supports NFL GamePass, which means you can use it to bypass blackout restrictions. It offers a free 7-day trial period, without the need for credit cards. With Unlocator, you can unblock around 220 different channels from across the world.
Best VPN for NFL Game Pass – The Wrap Up
So here you go folks. The best VPN service providers you can turn to in order to bypass NFL GamePass blackouts are all listed above. Have you used any of these services and were you satisfied with what they had to offer? Share your experience below.
ExpressVPN Review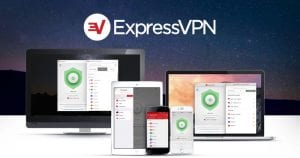 Name: ExpressVPN
Description: ExpressVPN is a VPN service that allows you to browse the web anonymously and unblock geo-restricted sites.
Price: 12.95
Currency: $
Operating System: Windows, OSX, Android, iOS
Application Category: Multimedia
Refund Policy

Speed

Support

VPN Apps