I've always wanted to travel to New Zealand. I mean have you seen Milford Sound or the Bay of Islands? However, as much as site seeing is beautiful, site browsing can be a bit daunting. Before the trip, I had to research the internet there. New Zealand is part of the Five Eyes, the notorious alliance that puts every internet user under surveillance. Well, that didn't stop me. I came to the country prepared and well-equipped with a VPN. Let me share my experience with you. Do you want to enjoy the internet with complete freedom? Here's the best VPN for New Zealand review.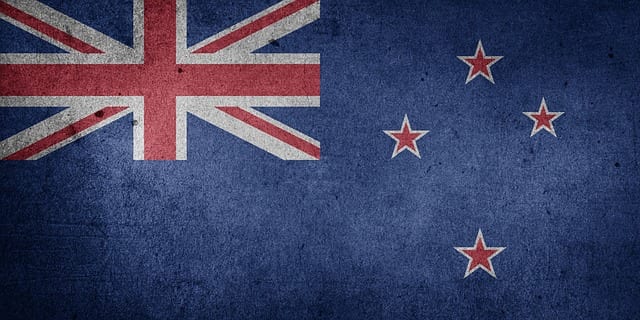 Best VPN for New Zealand in 2023 – Content Index
New Zealand is part of the 5-Eyes association, and they're called such for a reason. The alliance covers five countries (US, UK, New Zealand, Canada, and Australia) which they monitor their residents and even visitors who connect to the internet in their regions. It's quite frightening, isn't it? Yeah, I've been in your shoe before. But we must be prepared and protect ourselves with a VPN. Shall we take a look at to expect next?
The Right VPN Service
When you're searching for a good VPN provider, you must take into consideration everything it has to offer. You don't want to end up with one that doesn't provide what you're looking for.
It needs a bit of research, but luckily, I did this job for you. Whenever you want to invest in a VPN, you should prioritize some qualities that have to be present within its features. Let's take a look at some of them in hopes of giving you a slight idea of what to look for in a credible VPN.
Good Speeds
One of the most important things to consider is the quality of a VPN's servers. Make sure that this VPN invests well in its servers; otherwise, when you connect to a server, your internet will drop drastically.
This is directed to you avid streamers around the world. You don't want to bypass regional restrictions to end up with a buffering video in the end, am I right? No matter how many servers the VPN boasts in its network, I repeat, make sure they include fast ones dedicated for HD streaming.
Server locations
Quality over quantity? Well, in the VPN industry, both of them are important. Why would you rely on a VPN service that happens to be lacking servers in a country where you desire to unblock content? Imagine you want to access the likes of Match TV. What would you do if your VPN doesn't have servers in Russia?
There are plenty of premium VPN providers that offer thousands of servers around the world. You'll see one or two of them in the review later on.
Encryption
Security protocols are another major point to consider when getting a VPN. First of all, you need to check if the VPN provider has the following:
OpenVPN

L2TP/IPSec

PPTP

L2TP.
Most of the VPNs on our list do offer these protocols, which are said to be the best when it comes to protecting your device from any possible cyber attack.
Torrenting
Downloading content via torrenting is very popular nowadays. However, it's considered to be illegal as torrent websites encourage piracy.
When you download or share a file, your IP address can be seen by whoever else is sharing the same file. That's pretty daunting if you're looking to browse privately. Therefore, pick a VPN that has P2P available with unlimited bandwidth on all servers.
Supported devices
VPNs are almost compatible with every major operating system out there. You'll find clients available for Android, iPhone, iPad, macOS, Windows, Linux, as well as Fire Stick.
Some of these VPNs extend their reach to other platforms, including gaming consoles and streaming devices by adding a Smart DNS feature. However, Smart DNS is there to bypass regional restrictions only. No added security will be present.
User reviews
Take it from someone who knows. Yeah, that fits right in. When you're searching for a VPN, read all the comments of other users that have tried the service already. 
You can check Reddit, Quora, and the likes if you need honest reviews. On these major websites, users describe their experience while using a certain VPN so that others can benefit in the future. Take their word into consideration; it helps.
Privacy
One of the most important features of a VPN is its no-log policy. If the VPN you had your eye on doesn't offer that, you better keep your search going then.
A No-log policy is a guarantee that the VPN you're using is not collecting any data about you. Not even your browsing history is being recorded. Therefore, you don't have to worry about your government asking about your information at some time in the future. What can they get when there's nothing to gather? That's a perfect feature to have, especially when you're in a country such as New Zealand.
Best VPN for New Zealand – Summary
Here's a list of the best VPN providers for New Zealand:
The range of VPN providers available in the market is, by all standards, quite large. This might pose a problem, especially to users who have no prior experience with using VPN services as they wouldn't know what to look out for when going for a quality service provider. This is one of the main reasons we're going to look at a summary of what to expect from 4 providers, especially if you live in New Zealand:
Keep in mind that New Zealand is one of the countries that's part of the Five Eyes intelligence alliance where member states are inclined to make public their data retention policy for their citizens.
ExpressVPN Review
Chances are, you've probably come across ExpressVPN in your search for the best VPN service in New Zealand. I do agree that the service has a higher subscription cost compared to most other companies. In case you're not completely sure about whether or not to subscribe to their service, ExpressVPN also offers a 30-day refund guarantee. That means you get to ask for your money back in case the service you received was not up to par.
ExpressVPN's 24/7 live support team is also always at hand to handle any grievances its customers might have to the best of their ability. Once you get all your issues sorted out, you'll be able to stream content from geo-blocked regions in high definition, as well as torrent your media files without any fear of your ISP eavesdropping on your activities.
Pros
94 countries with over 2000 servers.
Doesn't store user data.
MediaStream Smart DNS.
256-bit keys encryption.
A Kill Switch in case any connection failure occurs.
No restriction on bandwidth.
Connects to 5 simultaneous devices.
Cons
A bit pricey compared to others.
No free trial.
BulletVPN Review
BulletVPN is also another widely used service that has more than 150+ servers spanning over 55 countries. It's a very popular service largely because of its blazing-fast speeds. The network guarantees its users super-fast download speeds and reliable P2P file-sharing for the heavy torrent user.
One of the best features that BulletVPN affords its customers is the well-built client application they get to download after signing up for the service. Its functionality allows you to pick servers labeled as UltraHD Support, which guarantees excellent speeds no matter where you are.
If you subscribe to BulletVPN, you'll also get to appreciate their Zero-Logs policy. It assures you that no record of your activities online is stored by the service. Your browsing history, chat history, downloads, and streams all remain private to you.
Pros
A decent server network.
Keeps no logs.
User-friendly application.
P2P sharing.
256-bit AES encryption.
Kill Switch.
6 simultaneous devices.
1-day free trial.
30-day refund policy.
Conclusion on the Best 4 VPN Services in New Zealand
Now that you have a good outlook on the kind of VPN services that should work well while in New Zealand, we'll hope that choosing your preferred service just got a lot easier. The service that we would recommend solely due to how high it ranks in terms of performance would be ExpressVPN.
The service allows its customers to enjoy a good mix of high connection speeds, reliable encryption, easy-to-navigate UI, worldwide server locations, technical support, and torrent capability, all for a price that reflects the quality of their service.
If you happen to try out any of the listed providers, we'd appreciate it if we got some of your feedback in the comment section below.
ExpressVPN Review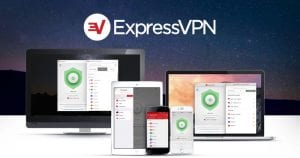 Name: ExpressVPN
Description: ExpressVPN is a VPN service that allows you to browse the web anonymously and unblock geo-restricted sites.
Price: 12.95
Currency: $
Operating System: Windows, OSX, Android, iOS
Application Category: Multimedia
Refund Policy

Speed

Support

VPN Apps