Best VPN for Microsoft Edge
|
Upon its release, Microsoft Edge was well received by Windows enthusiasts and widely seen as the long-awaited upgrade to one of the longest-serving web browsers in the market, Internet Explorer. The newly launched browser received so much love from its users that Microsoft decided to develop and release versions for Android and iOS devices as well. With its quick-launch feature and integrated browsing experience, Edge is slowly becoming the browser of choice for a majority of Internet users.
VPN for Enhanced Microsoft Edge Security
Microsoft Edge has a lot of security features and enhancements built in, but if you're looking for complete protection from all the threats that exist online, your best bet is to sign up with a credible VPN provider. Using a VPN alongside your Edge browser ensures you get to seal all the possible loopholes through which your data could get stolen and go about all of your online activities without anything to worry about.
Best Microsoft Edge VPN Revealed
Whenever you are browsing the web, you need a VPN service provider that can deliver both anonymity and security online. Here are our top recommended VPNs for Microsoft Edge browser:
Choosing A VPN Service
The VPN industry is saturated and as far as recommended VPNs for browsers go, there's a substantial amount to choose from. There are so many providers that claim to offer a variety of services. This makes it quite difficult for a new user to decide who to sign up with. To save you from all this frustration, we've come up with a couple of key factors that you ought to look out for when searching for a credible provider. A few of them include:
Server Count: A VPN network is only as good as the number of servers that it has within its network. The higher the number of servers, the stronger its network potential.
Software Compatibility

: Signing up with a VPN service that offers different versions of its software for different systems is key. This means it'll be able to integrate well and protect all of your devices.

Speed

: You want to look for the service that reduces your speed by the smallest margin. VPNs are known for eating into your bandwidth, so look for a service that won't reduce it as much.

Records Policy: Signing up with a VPN service means you're looking for protection, and not for anyone to keep a log of all the sites you access. Go for a provider that has a strict no logging policy, and has their headquarters in a place where no form of data jurisdiction rules apply.
Simultaneous connections

: If you have many devices that you'd want to keep protected, look for a service that allows for as many without diluting the quality of your experience.

VPN Protocols: It's always good to keep your options open, so try and go for a provider that has all the VPN protocols provided.
Last Updated Today


30-Day Money-back Guarantee
Unlimited Bandwidth
Apps For All Your Devices
24/7 Live Support
Visit ExpressVPN
Best VPNs for Microsoft Edge
Regardless of whether you're looking for a VPN for you Microsoft Edge, Mozilla Firefox, or Google Chrome browser, there are 4 top VPNs that you can always rely on for anonymous, secure browsing:
1. ExpressVPN
ExpressVPN is one of the top class VPN services available on the planet. That's at least what they claim on their site, and they do have the facts to back that statement. The service has a network of servers present in more than 94 countries, and 256-bit AES encryption to keep you protected from any hackers and spammers. Their zero logging policy is well upheld, and the service has apps that are compatible with all your iOS, Android, Mac or Windows-based device. The app software is also easy to navigate through, making it quite suitable for first-time users. ExpressVPN allows up to 3 connections at the same time and has a loyalty offer where you and your referee both get one month for free immediately after sign up. To try out the service, you can take up their 30-day money back guarantee where if you opt out before the expiry of 30 days, you receive a full refund. See what else you get out of an ExpressVPN subscription by reading our ExpressVPN review.
2. IPVanish
IPvanish has a very reliable network that's fortified by its over 950 different servers scattered across more than 60 different countries. This translates to a wide variety of IP addresses to choose from, coupled with a super fast connection speed. Once you subscribe, you also get to enjoy unlimited server switching and unlimited bandwidth. This is great news especially if you plan to use your time online streaming, torrenting or downloading large volume files. The IPVanish VPN package also comes with features such as an automatic kill switch, 256-bit AES encryption, zero-logging, DNS leak protection as well as an app that's compatible with all the popular operating systems. One particular thing that isolates them from the other service providers is their money back guarantee. They'll only let you test their service out for seven days, and if by the end you're not convinced, you can still opt to get refunded. Want to find out more? Check this complete IPVanish review.
3. CyberGhost
With more than 1200 servers online at any point in time, CyberGhost is one provider you can always depend on to stay connected. Their security is the industry standard 256-bit AES encryption, and their zero-logging policy is sure not to reveal your browsing history. The service comes with an automatic kill switch and DNS leak protection as standard. It also has one of the highest capacities for simultaneous connections, supporting up to 7 devices at a time and all under one account. Their customer service is also reachable through chat or email to ensure you get the help you need whenever you come across an issue. Potential customers are welcome to sample their service through their 30-day money back guarantee service to see what they should expect once they sign up with the service. As illustrated in this review, CyberGhost have been steadily improving their service for the past year.
4. NordVPN
NordVPN is another top-tier service provider that has up to 3,300 servers scattered across more than 59 different countries throughout the world. Such a huge network allows them to offer services such as DoubleVPN where a subscriber gets to transmit their data through two servers, thereby enhancing the level of security. Also, the service boasts of support for torrenting, movie streaming and large file downloads, and its app allows you to optimize your connection for such functions. NordVPN's zero logging policy is all the more reliable thanks to the fact that the service has its headquarters based in Panama; a region where data jurisdiction laws do not apply. NordVPN has the shortest trial period at 3 days, but then again you won't have to pay out anything since trying out the service is free. Here's everything else you can expect when signing up with NordVPN.
Conclusion on The Best VPN for Microsoft Edge
Now that we've looked at 4 top-tier VPN providers, we hope you have a good idea about what to look out for when choosing what service to subscribe to. Any questions or comments you'd like us to address, leave them below in the comment section and we'll be sure to get back to you with a response.
Best VPN for Microsoft Edge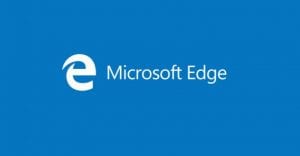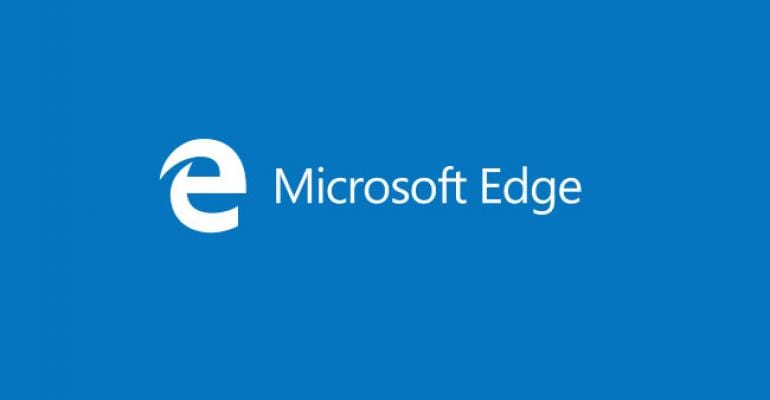 Name: ExpressVPN
Description: Whenever you are browsing the web, you need a VPN service provider that can deliver both anonymity and security online. That is why ExpressVPN is our top recommended VPN for Microsoft Edge browser:
VPN Apps

Access Blocked Content

Speed

Support

Refund Policy