Best VPN with most Servers in USA and UK
|
The more time I spend on the internet, the more I realize that there's a lot I haven't explored yet. With all the geo-restrictions, filters, censorships, and monitoring activities, it's almost impossible to actually enjoy browsing the internet without a VPN and its servers. A VPN that manages a large network of servers is necessary for those who want to enjoy unblocking content from the US and UK, good speeds, and fast services.
Why waste your time bumping into geo-errors or suffering lagging when you could be accessing everything you want (from the US and UK) at fast speeds by connecting to one of the VPN's many servers? Do you get where I am going with this? Now, scroll down to check the VPNs with the most servers so that you get the best online experience.
As time goes on, more and more people continue to appreciate the importance of having a VPN connection due to the increased level of surveillance by governments, as well as the need to keep information away from the reach of cybercriminals.
Besides the need for privacy, a credible VPN provider allows customers to access websites and channels that do not allow individuals based outside the country of origin to log onto due to self-imposed restrictions. This way, users can still log onto such sites even when abroad.
What is the VPN with the most servers in the USA, UK, Canada, and Australia? Read the review below to find out.
How to Choose a VPN?
Users who opt for VPN often make their final decision having compared it with other services that are capable of offering a higher level of security and services such as SmartDNS and Tor network. Anyone who chooses to work with a SmartDNS should know that despite it being a great option for bypassing online restrictions, you'll not be able to enjoy any form of online protection.
The Smart DNS tool doesn't come with any encryptions. Tor, on the other hand, is great especially for users of the dark web, but its security protocols are so complex to the extent that they end up slowing down your system.
Last Updated Today


30-Day Money-back Guarantee
Unlimited Bandwidth
Apps For All Your Devices
24/7 Live Support
Visit ExpressVPN
Best VPN with Most Servers Review
Let's go over a number of providers and see how well their services compare to the number of servers they have in their network.
1. ExpressVPN
ExpressVPN's quality apps and reliable customer service make it quite easy to get acquainted with their service even as a first time VPN user. They have close to 500 servers across 87 countries, and this will allow subscribers to get around most geo-restrictive sites.
Anyone hoping to do a lot of HD streaming or online gameplay can rely on their service for efficient downloads as well as P2P sharing. Their 30-day money back guarantee gives you a chance to try out the service without any fears of losing out on your money.
2. NordVPN
NordVPN's popularity is continually growing thanks to its unique features and steady performances. The fact that it is based in Panama gives users peace of mind when it comes to their online privacy and security. The absence of retention laws is really comforting to privacy-conscious users. You can also pay for your subscription in different ways.
These ways also include anonymous options, which adds to the VPN's level of privacy. One of the company's unique features is the double VPN and Tor over VPN. This is so you stay secure online without worrying about third parties accessing your data.  It also allows up to six simultaneous connections with a single account, which users find to be very effective.
3. IPVanish
If you are looking for a provider that can unblock your content easily anywhere you might be under layers of online protection, IPVanish is the VPN you seek. It's well known that IPVanish performs well with Safari, and the certified tier-1 provider runs over a thousand servers in more than 60 countries.
Should you ever need help, customer support is always available and ready to guide you. The service also offers consistent performances at fast speed rates. IPVanish's annual plan is the plan to beat for the prices offered cannot be competed against.
4. VyprVPN
VyprVPN operates a large server network composed of 700 servers in 50+ countries, and it doesn't disappoint when it comes to reliability and consistent connectivity. No other service provider offers a 50GB cloud service storage, a NAT firewall, per-app tunnel routing, or a kill switch for just $6.25 on a monthly basis.
Unfortunately, this provider only allows up to 2 simultaneous connections. Keep in mind that there is a free trial, which you can take advantage of if you are still hesitant about making a commitment to this provider.
4. HideMyAss
A network of 900 servers and more is pretty impressive and tells a lot about a VPN. HideMyAss's plan is apparently working. The company has maintained its subscribers' base without affecting the provider's quality services. A lot of effort has been put in the marketing strategy that focuses on appealing to youngsters. The company even tailored packages and pricing to cater to this demographic.
The company's response rate needs improvement, especially when dealing with clients' problems. Taking long to reply back can harm the provider's reputation and will ultimately lead to unsubscribing.
Things to Consider
In case you have decided that you're going to rely on a VPN for your protection, there are a number of things that you need to consider before committing. The first thing you must consider is the number of servers a VPN service has in its network.
The larger the number of servers within a company's network, the larger the collection of websites you'll be able to access. This means working around more restrictions while increasing users' levels of anonymity.
VPN with Most US Servers
I bet most of you agree that a large part of the popular content – accessed by a majority of users – is US-based content. This is why you'll find a good number of providers that have a decent number of servers within that country.
This is also done to reduce the amount of traffic on one particular server so that everyone can enjoy a high-speed connection especially when doing stuff that involves a lot of bandwidth such as streaming or downloading.
Summary on The Best VPN Services With The Most Servers
When choosing which VPN service you should opt with, you need to be extra careful and ensure that the quality of the service you're after. A quality VPN is not only determined by a large number of servers it owns but also the quality of the connection itself. There's no point in subscribing to a service with many servers that delivers bad connections.
To prevent this, make sure you try out the free trial offers or the money-back guarantees advertised by your chosen providers. You'll be able to save up on a lot of money by testing out the providers at no extra cost. After reading this, which VPN do you think qualifies as the best? Share your thoughts in the comments down below. 
ExpressVPN Review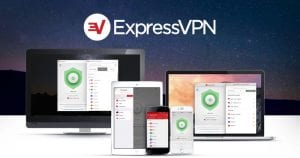 Name: ExpressVPN
Description: ExpressVPN is a VPN service that allows you to browse the web anonymously and unblock geo-restricted sites.
Price: 12.95
Currency: $
Operating System: Windows, OSX, Android, iOS
Application Category: Multimedia
Refund Policy

Speed

Support

VPN Apps