Multiplayer games tend to require quite a lot of communication especially if you're playing one that requires combined effort to win. Most players rely on apps such as TeamSpeak and Skype to stay connected with their teammates, but with a tailor-made solution like Discord being available, there's a lot that they're probably missing out on. Discord is an all-inclusive solution that's made with gamers and their needs in mind. The app is provided for free, and it allows gamers to use both voice and text to stay in touch. The VoIP solution has an easy-to-use interface, and since it can work on either your desktop or your phone, you'll always stay up to date on the latest advancements your friends might have made while playing your favorite game.
What Makes Discord So Popular?
Discord is well designed for players in the sense that it even has measures to protect against some of the many problems that they may come across as they're gaming. The service provides protection against DDoS attacks and IP leaks, and also allows for custom hotkeys, and provides minimal CPU use. Support is provided for both video and link sharing, as well as in-game use.
With such a wide raft of applications, an app is a tool that many gamers are going to find very useful. The only thing that might perhaps hinder them from accessing it is the fact that its use may be prohibited wherever you live. There are a number of both countries and ISPs that have banned the use of the service for reasons only known to them.
You might also come across a lot of problems if you're relying on your school or work based Internet connection to use the app as the network admins in charge may not be very welcome to the idea. If you have a reliable connection and the service is not blocked in your country but you're still experiencing problems, then your IP address may have gotten banned from accessing their servers. All these are situations that an avid gamer would hate to be stuck in, so to be sure you're able to avoid all of these issues, we suggest signing up with a VPN service.
How To Work Around Discord Blocks
Subscribing to a Virtual Private Network service allows you to encrypt your connection, thereby ensuring that all the traffic that comes from your device stays hidden from the public. Even your ISP won't have any idea about what you're up to, and this grants the opportunity to work around any firewalls that may be in the way of your use of Discord.
This is done through the exchange of your IP address, which happens whenever you use VPN to connect to a remote server. Your actual address gets disguised, and once you start using the virtual one, you'll have your Internet traffic hidden, and also seem as though you're in a different location.
Take a look at this guide which demonstrates how to get around Discord bans in UAE and other countries.
Best VPNs for Discord
As you choose which service to subscribe to, it is important that you consider how well your provider will work towards meeting your gaming needs. You need a provider that won't have any slow servers, as slows servers lead to lags in your gaming.
You don't want to play a game that'll keep hanging on you, so you also need a VPN service that won't eat into your speed. Fortunately for you, we have a list of providers that'll be sure to offer you the best form of security, as well as reliable speeds to keep your game going without any interruptions. Have a look at our list of best VPNs for Discord below:
1. ExpressVPN
ExpressVPN comes in as our most recommended service thanks to its unrelenting reliability and ease of use. The service is based in the British Virgin Islands and has about 2000 servers within its scope.
These are more than enough to ensure that all users don't hog over a few, so you're guaranteed of worthwhile speeds and reliable security. ExpressVPN also offers a host of obfuscated servers that allow you to use the service even if you're based in a region that doesn't support such.
ExpressVPN is also well capable of handling up to 5 simultaneous connections and is easily considered as one of the best VPN services for gamers.
The service offers protocols such as OpenVPN, which is a native requirement for Discord to run as smoothly as it should. ExpressVPN also has a VPN client that works well with devices running Windows, iOS, Linux and Android, so compatibility shouldn't really be a concern.
Unlimited bandwidth and unlimited server switching are both offered as standard, and in case you come across any problems you can't deal with yourself, there's a 24/hr live customer care team that's always on hand to help you out. For more details on what ExpressVPN has to offer, take a look at our ExpressVPN Review.
2. BulletVPN
Second on our list is a service whose name inspires speeds that not many other providers can dare promise to deliver. BulletVPN is an Estonian company that has a growing server presence and speeds fast enough to ensure seamless gameplay. Its security is assured through 256 bit AES encryption, as well as support for VPN protocols such as OpenVPN, L2TP/IPSec, IKEv2 and PPTP.
The service is also well known for its Smart DNS feature which keeps your location info hidden whenever you're trying to access geo-restricted sites and channels.
You can also choose to have up to 6 devices connected for more widespread encryption or to even increase that number by installing a VPN client that's compatible with your router.
BulletVPN's app also has such an easy to use interface that even non-technical users should be able to find their way around. If this sounds like the kind of provider you could be interested with, then go on and read through our BulletVPN Review to see what else you could benefit from once you purchase a subscription.
3. NordVPN
NordVPN is one of those providers that gives you all you would expect plus so much more from a VPN service. The Panama based provider has about 4000 servers to its name, and that alone knocks out so many of its competitors from consideration. The service also offers the standard 256 bit AES military grade encryption, and also allows for users to hook up to 6 more simultaneous devices for increased protection.
NordVPN allows for increased anonymity through its Tor over VPN support and offers dedicated IP addresses for users that wouldn't prefer to keep changing their servers from time to time. There's also support for both unlimited bandwidth and unlimited server switching for users that would like to do so.
NordVPN also provides a series of obfuscated servers for connection even in areas where VPN use is not encouraged. The service also includes an automatic kill switch with the subscription, and CyberSec software to keep any unwanted ads and malicious apps at bay. To see exactly what you should expect from this service, find time to go through our NordVPN Review.
Best Discord VPN – The Verdict
Not many game chat VoIP come close to what Discord has to offer, so if you tend to play a lot of multiplayer games frequently, this is certainly the tool you'd need to use. If you have any problems with using the service as a result of your ISP, then a VPN should be able to help you not only sort that out, but also improve your gaming experience. Go on and have a closer look at either of the three services we've mentioned above and if you have a question, don't hesitate to post it in the comment section below.
Best VPN for Discord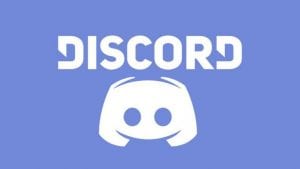 Name: ExpressVPN
Description: ExpressVPN is the best VPN service provider you can use to get around VoIP bans wherever you may currently reside.
VPN Apps

Access Blocked Content

Speed

Support

Refund Policy