A VPN is a tool that allows users to maintain their anonymity while browsing the web. However, providing privacy is one thing, and encouraging piracy/copyright infringement is another. A while ago, two VPNs were forced to block torrenting traffic. Now, another top-tier VPN, TorGuard has joined the latter.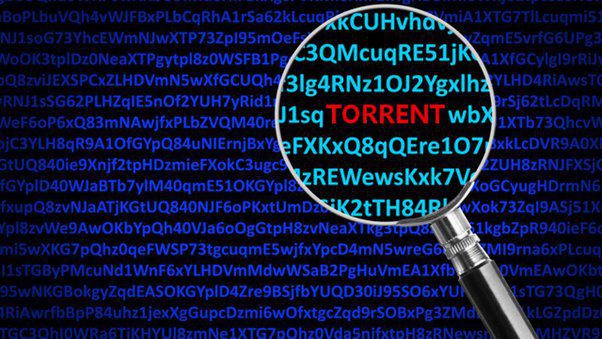 We previously reviewed TorGuard, and it didn't show the positive traits other reviewers have stated. And now with the provider blocking BitTorrent traffic for its users (even if it's harmless), things don't seem to be on the good side.
TorGuard has been around for quite some time now, and it's good in some departments. But why the sudden legal actions? Why are VPNs forced to shut down their anonymous P2P support services? Find out below.
TorGuard Blocks BitTorrent – Guarding No More
As mentioned, VPNs are there to give you the internet freedom you deserve. However, with such a privilege comes your responsibility to use it well.
Torrenting is not illegal, but when copyrighted material is being downloaded, you'll be taking advantage of the VPN's service to break the law.
Having a no-logging policy is the number one marketing strategy for a VPN. But when it's coupled with encouraging online piracy through its marketing efforts, things get serious.
In the past, Liquid VPN – another log-less provider – got sued by movie production companies as they demanded $10 million in "damages." This situation also occurred with VPN Unlimited a while ago.
Now, the same companies have filed a lawsuit and TorGuard obliged. It's now required to block all BitTorrent traffic and log IP-address information on its US servers.
If we do a background check, we notice one thing these VPNs have in common – their headquarters' location, which is in the United States. We guess this is becoming a trend of increasing litigation against US VPN providers.
Torrent Freak managed to obtain the official court form for the case. We can clearly see that TorGuard has agreed to block BitTorrent traffic on its US servers.

Being in the US exposes the service to the US court system, US copyright holders, and costly legal battles. Let's not forget that the United States is one of the founders of the Five Eyes Alliance.
That's why we always recommend VPNs that operate outside the reach of this association, or its expanded version – The Fourteen Eyes.
TorGuard Blocks BitTorrent- Together You Get Sued
This incident is actually not new to the VPN industry. Other top names like SurfShark and ExpressVPN witnessed the same actions last year. While these are not US-based providers, they still got their fair share of suits in the past.
This clearly shows that TorGuard is not the only one targeted by big movie companies around the world. We previously mentioned that Liquid VPN also suffered the same fate. However, instead of agreeing to some terms, the provider was asked for 10 million dollars in damages.
Also, VPN Unlimited, based in New York, saw the same lawsuit. It also included some measures that the provider had to follow:
Torrenting is blocked on all US servers
Access to torrent sites, including YTS, The Pirate Bay, RARBG, 1337x, and several proxies, are blocked
The big question is: How does this affect Torrent users? It's simple. For those living in the US, being unable to connect to US servers for anonymity will definitely impact their experience, especially when it comes to speed.
It's well known that the closer the server a user connects to, the better the speeds are. Now, if the users are based in the US and they can't use TorGuard's American servers, they'll have to connect to ones abroad.
In other words, not so nearby servers, which will affect their download speed drastically. Well, we guess that's the price for condoning copyright law-breaking practices.
Torguard – Torrent Support No More
If you're TorGuard users and accustomed to torrenting using its US servers, we think it's time for a change. Now, TorGuard blocks BitTorrent traffic and so do a lot of other US-based VPNs.
Our expertise with VPNs is quite huge, and we never saw VPNs deliberately encouraging copyright infringement. This is a huge hit for the provider – let's see how things turn out moving forward.