Twitter has witnessed a lot of change as well as backlash ever since Elon Musk took over on October 27th, 2022. Online riots emerged opposing the way Musk has been handling the giant platform, especially when it comes to the "Premium Subscription" option.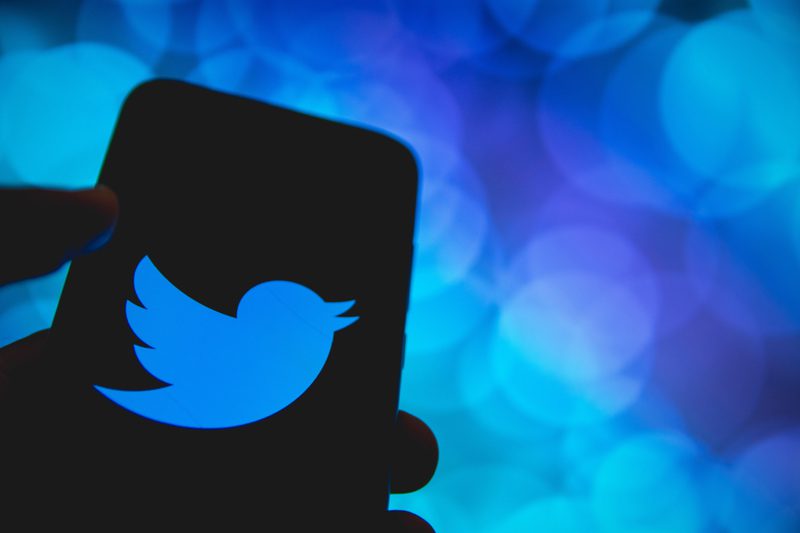 Apparently, users don't get to enjoy the full capacity of Twitter unless they pay for a Twitter Blue subscription. This has recently taken the spotlight as now; Twitter will no longer provide SMS two-factor authentication for free users.
This may come as a shock, especially to those who consider themselves privacy-savvy. But it doesn't have to be that way. This might turn up to be a good thing as more secure options are out there. We'll explain everything you need to know in this guide.
Free Twitter Users – No 2FA for You
Elon Musk shifted the entire Twitter universe when he bought the company. Some people even started looking for alternatives.
It started off by introducing a premium subscription within the platform, which everyone questioned back then.
Anyone can get verified if they opt for the premium package. This made everyone happy, including cybercriminals who took advantage of this new feature to spread phishing campaigns.
Based on what we've seen, Musk is concerned about the users' security and says that SMS 2FA cannot protect them well. Anyone can intercept them using several techniques. That's not the only reason, though.
Elon Musk is complaining about the millions Twitter loses yearly to phone companies. He stated that "Twitter is getting scammed by phone companies for $60M/year of fake 2FA SMS messages" in a recent Tweet of his.
That's why, now, the social media giant is ceasing the use of SMS 2FA, claiming that the feature is not secure anymore. (We'll talk about that later on). In a blog post released this week, Twitter explained what's going to happen in detail:
"We will no longer allow accounts to enroll in the text message/SMS method of 2FA unless they are Twitter Blue subscribers. The availability of text message 2FA for Twitter Blue may vary by country and carrier.

Non-Twitter Blue subscribers that are already enrolled will have 30 days to disable this method and enroll in another.

After 20 March 2023, we will no longer permit non-Twitter Blue subscribers to use text messages as a 2FA method."
According to the post, users will have until march to benefit from the 2FA feature. After the 20th of March, they will no longer have access to it.
Best SMS 2FA Alternatives
For years now, the Two-Factor Authentication mechanism has found its way into the mainstream. In a way, this technique or feature did add an extra layer of security to whatever account you're hosting.
Whether it's Facebook, Twitter, Instagram, or the like, SMS 2FA could definitely protect your account by informing you that an unauthorized login attempt is in place.
If it wasn't you, there's no way this unknown entity is gaining access. However, as technology progresses, so do the threat actors' hacking skills. SMS 2FA is just not that secure anymore – why? Here are a couple of reasons:
If you have enabled lock-screen notifications, it's easy to sneak a peek at SMS passwords.
Anyone can easily remove and install your SIM Card in another smartphone.
Text messages can be intercepted if some sort of Trojan lurks inside the device.
A basic flaw in the SS7 protocol can allow outside interception.
In a nutshell, SMS 2FA is no longer the go-to extra layer of security you should be relying on. There are alternatives that reflect better options in terms of functionality. We're referring to 2FA apps such as the following:
Google Authenticator
Duo Mobile
Microsoft Authenticator
FreeOTP
Authy
Yandex.Key
As you can see, the authenticator applications can be found in the dozens – we picked the best ones for you. If you want to check out more, you can simply type "Authenticator" in your native app store.
It's highly recommended to check the reviews before you choose your app. You don't want to end up with a scam or a not-very-secure one.
You're submitting your account credentials in the end (Not the passwords, though). Just make sure the developer of the app is well-known and trustworthy.
These authenticators have one goal and it is to create one-time codes using algorithms to elevate your accounts' security. They're definitely better than using 2FA via SMS messages.
Twitter No Longer Supports 2FA Texts – The Best Alternatives
Users who are not willing to upgrade their subscription to Twitter Blue are going to have to operate using a Security key or an authentication app as their 2FA authentication method.
To make your search even easier, we have listed the top applications above. Check them out and pick the best one that fits your needs.