Best Twitter Alternative – The Full Review
|
It goes without saying that Twitter is the world's largest micro-blogging platform. But how long can it keep this up post-Elon Musk acquisition? We'll answer that – not long. Changes are already taking place, including the ability to purchase verified statuses. Is it time to look for Twitter alternatives?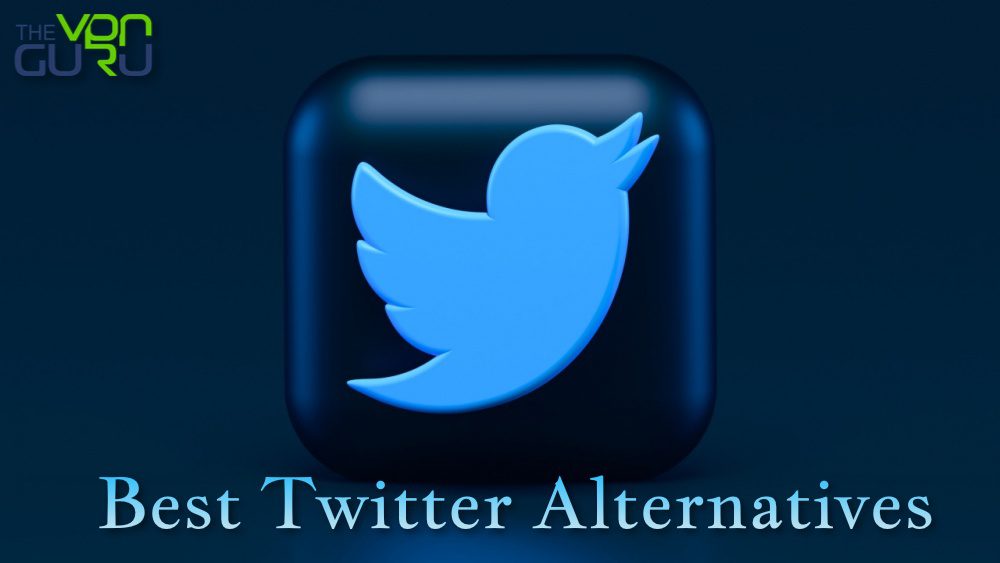 Twitter has been a trusted source of all kinds of information. Legit authentication was key, but now, you never know which ones are which as anyone can get verified if they can shell out $8 a month.
Yes, the social media giant is changing, and a lot of users are already departing following Musk's takeover. But where are they going? What alternatives do we have? We've explained everything in the following review.
Why Look for a Twitter Alternative?
Twitter is, without a doubt, one of the biggest social media platforms in the world. In fact, it has more than 450 Million users globally.
Yes, it's that big as it sees about 206 million daily active users. In other words, people are coming back to take a look at what everyone is tweeting about.
So, here's the question: Why would anyone look for an alternative? Well, easy. The Twitter you once knew no longer exists following Elon Musk's acquisition.
Let's start with the rise of hate speech. According to a study, 12 hours after the acquisition was made official, about 398 hate tweets an hour saw the light.
The old Twitter might have slipped up in the past, but it would never allow hate speech on its platform. Well, Musk promised to loosen the social media platform's content restrictions, and apparently, this decision is effective now.
Another reason is that none of the previous employees will be the same. In other words, different employees, a different service. Yes, Elon Musk started laying off the company's employees, which may lay to around 3,700 of them losing their job.
And finally comes the "verification" process. Big companies, artists, politicians, and the like get verified to ensure legitimacy, i.e., that the account is not fake.
Well, that won't be the case anymore, as the owner's new plan reflects charging users for verification. Yes, any user can be verified, provided they can shell out an $8 fee per month.
Twitter's current lords & peasants system for who has or doesn't have a blue checkmark is bullshit.

Power to the people! Blue for $8/month.

— Elon Musk (@elonmusk) November 1, 2022
The biggest problem is that we can't trust any account. It can be threat actors and criminals impersonating a public entity or Twitter itself. With a blue badge ($8 a month), their malicious practices can become a lot easier.
Moreover, users will get premium privileges such as priority in replies, mentions/searches, fewer ads, and the ability to post longer multimedia content.
This falls into one category: Pay to Exist. Yeah, that's not what Twitter should be about, which is why users have expressed gripes with this acquisition and plan to switch rather than remain on the bird app to see what happens.
The Best Twitter Alternatives
It started off with the issues we mentioned above then a trending hashtag #twittermigration took over the internet. That shows how serious users are bout finding a Twitter alternative.
We've searched the entire web and reviewed several options you can choose from. Make sure to give this comprehensive review a thorough read and pick your new favorite social media platform:
Mastodon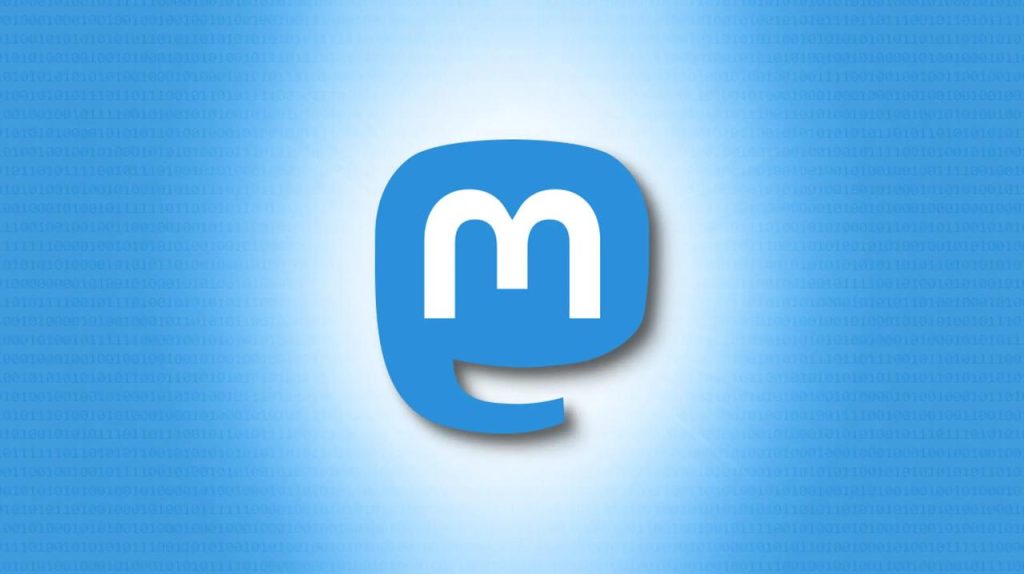 First, let's address the big elephant in the room – literally. During the Twitter predicament, users started flocking to another platform that is vaguely known as Mastodon.
It is a place where people can build a community by their own rules with the people they choose. According to the Mastodon lead developer and Chief Executive Officer Eugen Rochko, the platform has more than 5 million users – well, the addition of 230,000 recently definitely helped with that.
Mastodon has everything a Twitter user needs, but unfortunately, it still lacks a lot. If you're used to Twitter's functionalities, you'll have to be a bit patient with this one until you get used to it.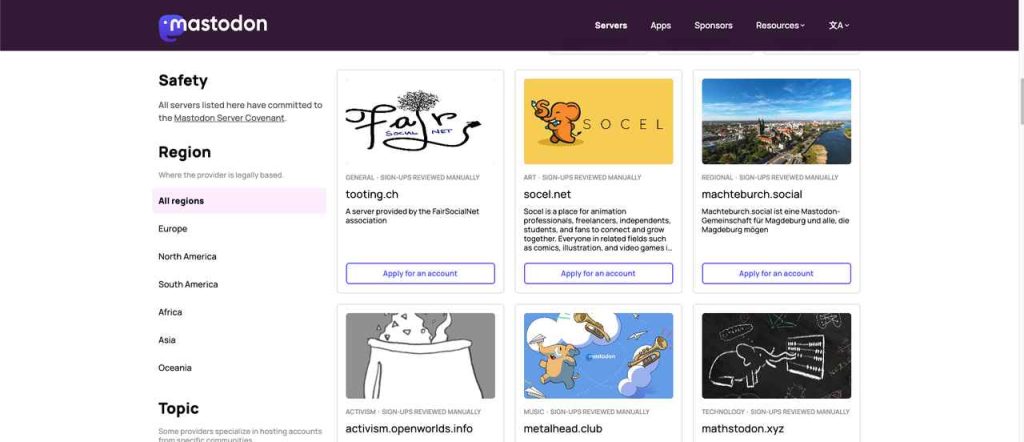 The platform's been around for six years, and here's how it works. Things might be confusing to newcomers in terms of follows and posts.
As seen in the image above, Mastodon's interface looks similar to Twitter's. Its functionality, however, differs entirely. First, instead of joining one company on one platform, you're obligated to join an established group hosted by an organization on its server.
Once that's out of the way, you can proceed to create a profile and post whatever you want. Yes, this is the signup process. Oh, and instead of Tweets, you'll be posting "Toots."
Finally, on the top of the screen, you can search for a "homeroom server" by topic or language, join, and share your interests with everyone there.
Pros
Completely free.
No ads.
User-friendly design.
Personal, global, and local feeds.
Ehnahnced privacy features.
Open-source.
Cons
Unfamiliar territory for Twitter users.
Few mature clients.
Sign up process is quite vague.
With Mastodon, you can post "toots" (instead of tweets), follow other people and companies, and favorite (like) and boost (retweet) posts from anyone you encounter. It's still gaining momentum, but eventually, it'll get there.
Tribel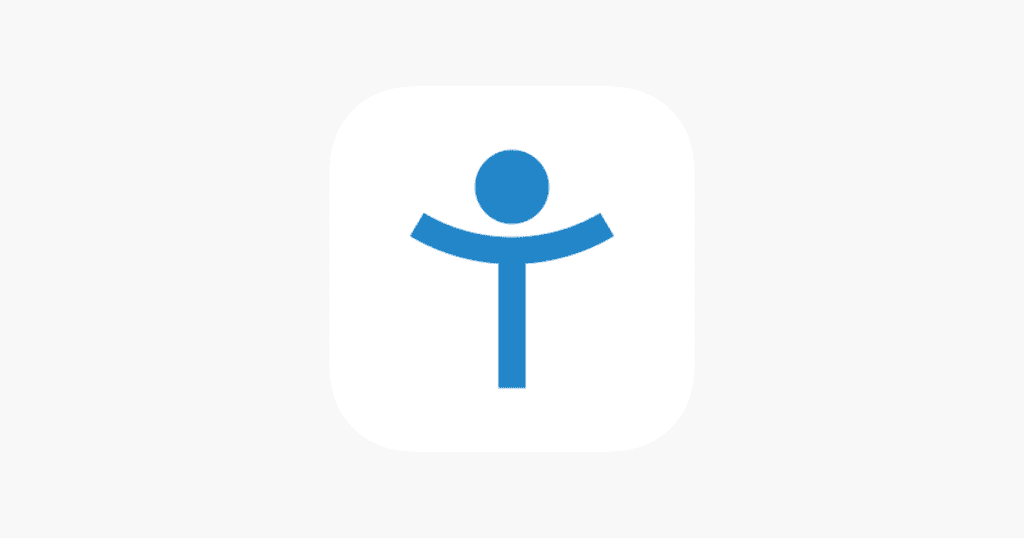 Another service that allows users to fully communicate with their friends and family would be Tribel. Just like most apps of the sort, users with a Tribel account can submit a post and it will instantly reach the dedicated audience.
In other words, unlike the current Twitter, you won't be getting your praise for shelling out $8 a month. Instead, you get the praise you deserve for making great posts.
The Tribe is open-source and cloud-based. Not only that, but it's one of the fastest-growing ones recently, as it connects brands, agencies, and users with social media influencers.
The sign-up process is quite simple and free. All you have to do is visit the platform's website and click on the sign-up button on the top right of the screen.
Aside from the website, this social network platform provides its users with applications that are available for Android as well as iOS devices established by Tribel LLC.
Pros
Easy interaction with users.
Provides job opportunities.
Seamless marketing for brands.
Product promotion.
Get in touch with friends and influencers.
Completely free.
Cons
Overshadowed by other social media platforms.
No video chatting option.
Can be limited at times.
One extra feature we need to mention is that Tribel integrates with Google Analytics, which allows users to track usage and other relevant activities. Did we mention that it's completely free?
Countersocial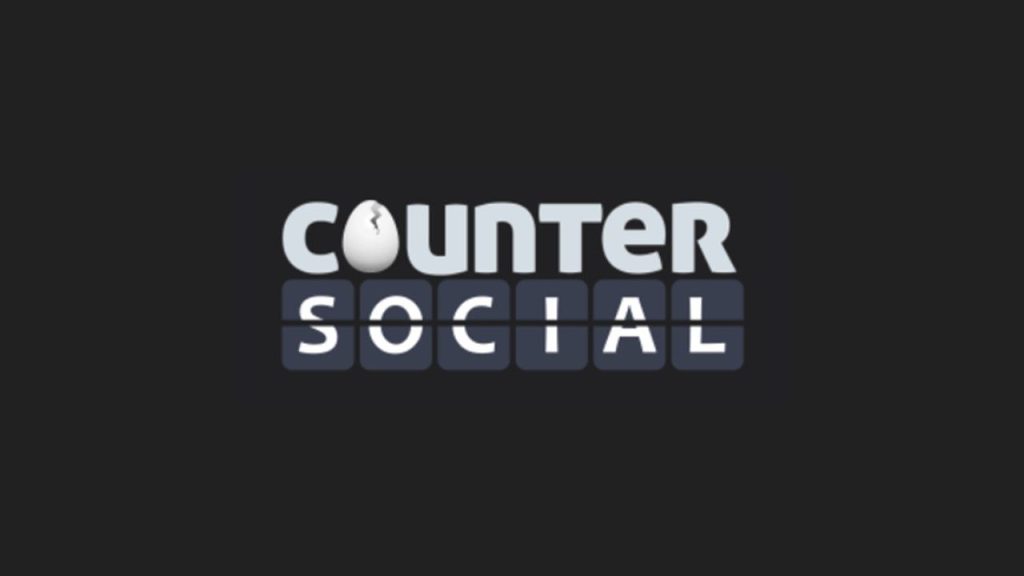 CounterSocial saw the light back in November 2017 with an infrastructure based on the open-source code of Mastodon – you know, the platform we kicked off the review with.
So, as a start, you're in for a treat if you want to alter your Twitter account for something new. There are no foreign-influenced advertisements, promotions, or other operations.
You will, however, be provided with a limitless number of ways to socialize with no barriers in your way. Another advantage of Counter Social is that it does not tolerate anything BOT-related, foreign country misinformation networks, harassment, political foreign influence, and trolls.
To sign up for Counter Social, all you have to do is click on the Register button at the top of the screen. You can see how user-friendly the website is: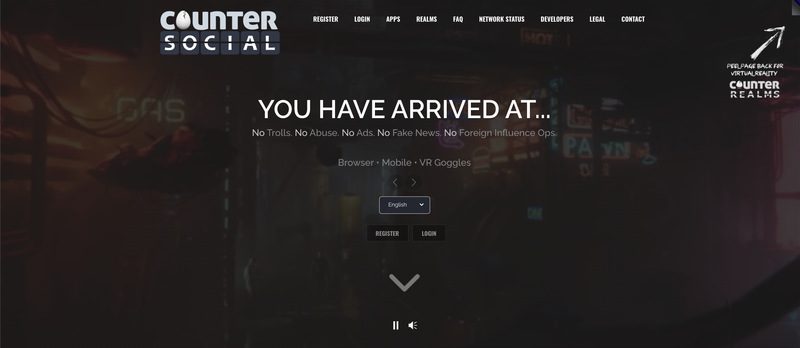 If you notice the tabs at the top, you can choose what's labeled as "Realms." You can discover several communities there, create your own room, invite friends, as well as use codes provided by individuals to join their community
According to the website, Counter Social has more than 63838028 visitors per month. That gives you enough information about how popular this social media platform is.
Once you're registered and ready to socialize, you'll be able to get in touch with all your friends on the go, join voice/video calls, and more.
Pros
Identity Breach Alerts.

Video/Voice calls.
Anti Racism.
Free for all.
Millions of visits per month.
User-friendly interface.
Zero tracking.
Cons
Based on Mastodon
Grammar Mistakes on the website.
Might be confusing for some users.
We mentioned in the "Cons" section that Counter Social has a spelling mistake on the website. While such things happen a lot of times, it's usually a bad Omen when it comes to social media platforms.
Spelling mistakes do occur; no one is perfect. However, if the social media website is as good as it claims to be, such incidents should not be present at all. It takes away its credibility.
Reddit
Let's face it, there's no one who spends a lot of time online that hasn't heard of Reddit. The platform earned the right to claim itself as the "front page of the internet."
Reddit is the 13th most popular website in the world. Well, that's according to Alexa – the most trusted source when it comes to website ranking.
While not so similar to Twitter, Reddit makes a very important and efficient alternative to the social media giant. It boasts a massive collection of forums where users share posts and comment on ones related to a certain topic.
Whether you're looking for hilarious communities and knowledgeable users, you'll find everything there. The platform is completely free, but you still need to create an account if you want to engage in any sort of discussion.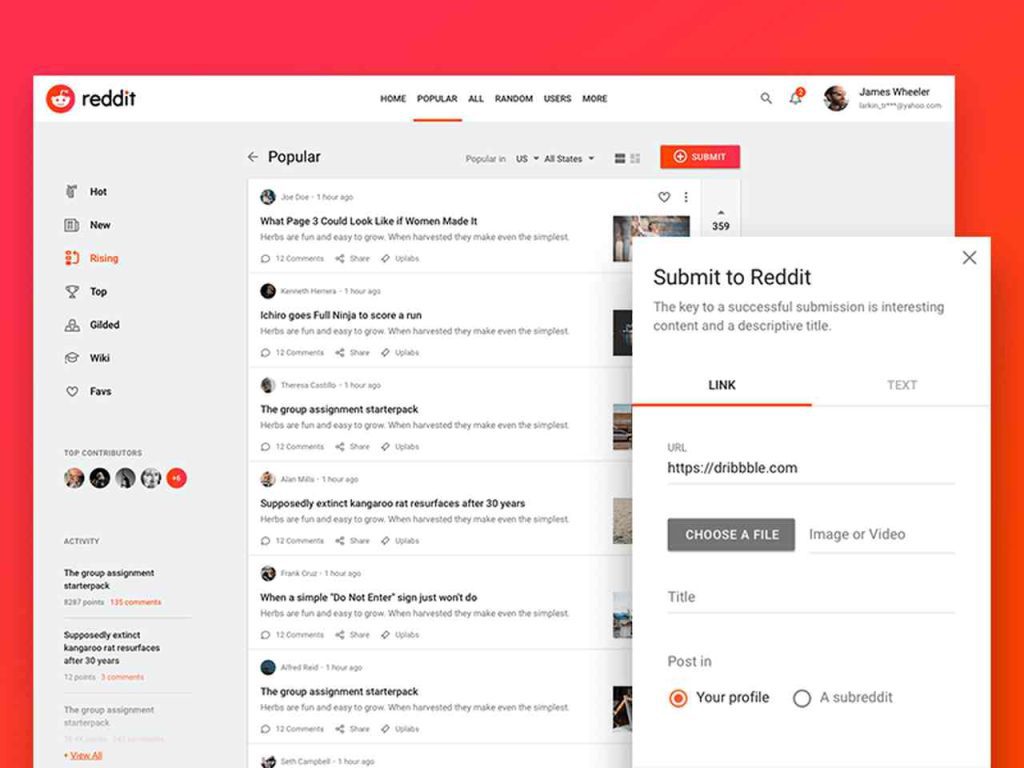 For more visibility, you need to obtain up arrows (Upvotes). Depending on your content, users will click the arrows to upvote or downvote your posts, increasing or decreasing their reach.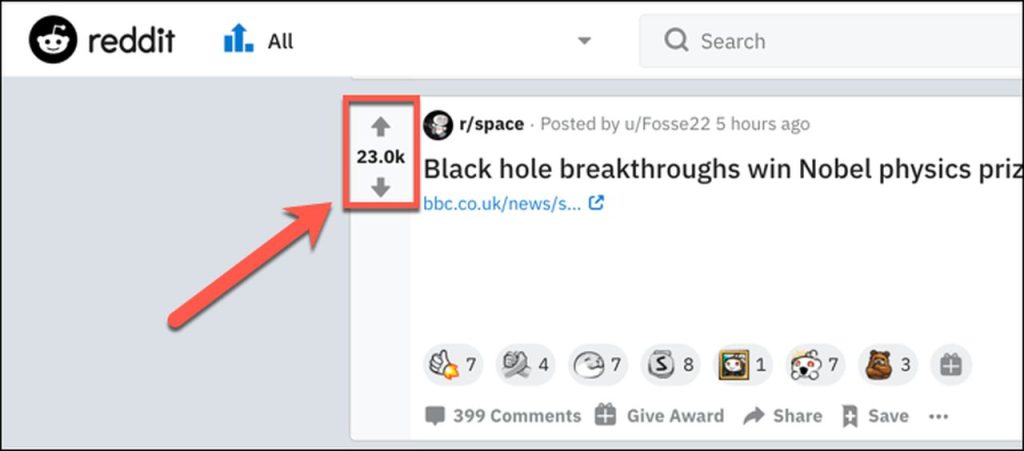 The more numbers you get, the more people will see what you've posted. Now, instead of retweeting, there's the share option, which is a pretty good alternative.
Finally, users can give awards to each other if they find the post to be insightful or enjoyed. However, such a reward doesn't come for free, as they'll have to spend Reddit Coins – purchased to support the community.
Pros
Huge knowledge platform.
Very simple interface.
Ability to join groups with like-minded people.
Live chat feature.
Free account.
The ability to pick the audience for your ads.
Allows you to generate greater traffic.
Cons
The information might not reach those who seek it.
Upvotes are hard to get.
Relies on other users to spread information more.
With over 243 million unique visitors a month, Reddit has become the perfect platform to gather information and interact with other like-minded individuals.
And now, with its new live chat feature, Redditors can discuss and react to each other live. They can share information on the spot and get a fast response.
But don't get your hopes up too much – there are still some restrictions. For example, you can keep sending messages as they would be perceived as spam. You'll see an error message if you are messaging too quickly.
Twitter's Alternatives – Honorable Mentions
While the social media platforms above would make perfect alternatives for Twitter, there's a lot more that you can check out. Here's a list of honorable mentions – give them a quick read and see if any of them caters to your needs:
Discord
Quora
CoHost
Truth Social (Founded by former U.S. President Donald Trump)
Parler
Tumblr
ClubHouse
Gab
Amino
Gettr
Raftr
Plurk
Twitter's Predicament – The Bird Sings Goodbye?
Twitter is in a huge spiral as the new management is seriously affecting the platform's functionality. Not only that, but a lot of users are already departing following Musk's takeover of the social media app.
The problem is, most of them don't know what to do after that, i.e., they have no alternative. Well, we fixed that in this review. You have everything you need, but still, if you want more information, you can contact us in the comment section below.