We all know about the 'Great Firewall' of China, where Internet users can access only those pages approved by the government. China isn't the only country to have such restrictions in place. Several other nations with oppressive regimes regulate the content that their citizens access through the Internet. This means that a large section of the population remains deprived of the content that the rest of the world enjoys. People living in such oppressive regimes have found a way to access blocked content. Virtual Private Networks (VPN) are the most popular among internet users in China, for accessing content blocked by the government. Given the popularity of VPNs, there are several providers in China operating without a license from the government, and giving internet users access to all blocked content. In a move by the Chinese government, such unauthorized VPNs will be blocked this April.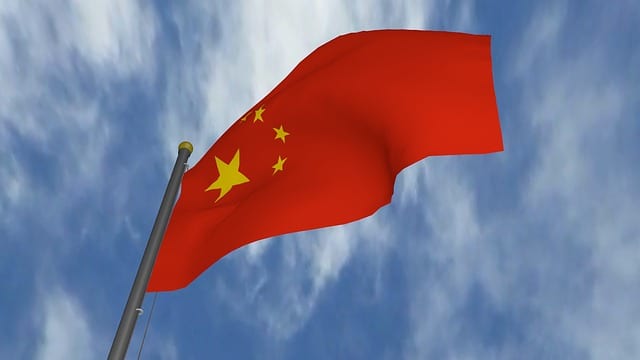 Freedom Vs Government Control
In January 2017, the Ministry of Industry and Information Technology of China had announced that it was launching a 14-month campaign to find out 'unauthorized' Internet platforms. China stresses that it wants the Internet to be fair and healthy and for that reason, proper regulation is paramount.  
That is why the 'Great Firewall' exists. Needless to say, that one of the biggest targets of this crackdown has been unauthorized VPN services. China has said that to keep Internet services fair and healthy, it needs to censor content and regulate internet platforms from growing in a "disorderly" way.
The Chinese government has called this an Internet network access cleanup drive, where anyone not operating with a government license will not only be blocked but also be given severe punishment. Punishments include up to ten years behind bars.
Ever since this drive was announced, a lot has happened. Apple has taken down several VPN apps from its app store, a number of unauthorized VPN providers were jailed, and China announced that come March 31st, all national and foreign companies operating in the country would have to abide by government rules for conducting cross border activities.
Ministry of Industry and Information Technology chief engineer Zhang Feng has assured authorized VPN providers that they will continue to operate as they do now. He also added that telecom operators like China Telecom, China Mobile, and China Unicom are some of the authorized providers in the country, and they have been ordered to not allow their subscribers to access blocked content with VPNs.
This means that those who use authorized VPNs will only be able to access government-approved content. If you want to access content through a VPN in China, there's no way you can get past the Great Firewall.
Given the restricted use of VPNs, there is the question of data security that always comes up. In that respect, Zhang has said that people's internet data aren't unsecured in any way. When authorized VPNs are used, no one -not even the government- can breach the network security.
He reiterated that those who use Internet platforms with proper government regulation have nothing to worry about. Only the unauthorized platforms will be blocked.
More Rules for Chinese Citizens
Chinese citizens don't seem to have any way to access blocked content in the country, given the new rules the government is coming up with. The rules will not affect only the citizens, but also those visiting the nation from other countries. With content severely restricted, entertainment, information, education, communication all will be affected. Major sites like Facebook, Twitter, Instagram, and messaging app WhatsApp are all blocked in China.
Most VPN users in China avail of a private network not only to bypass censorship but also to protect themselves from the government snooping on their data. It is widely known that the Chinese government monitors each and every Internet user's traffic. If you access any content that is objectionable according to Chinese law, you will be penalized. Ordinary people in China live in constant fear, with no freedom whatsoever.
China Loves Big Government
Even when they claim that the use of a state-approved VPN will protect users from data theft, it is always possible that the authorized VPNs have been set up the government to spy on the Internet traffic of citizens. With a large number of VPNs blocked in the country, Chinese citizens have lost whatever little Internet freedom they used to enjoy.