Thanks to Fite.tv, AEW's new Dynamite weekly episode will be available for streaming worldwide through the AEW Plus service. However, the service is unavailable in the US since TNT holds broadcasting rights to the promotion.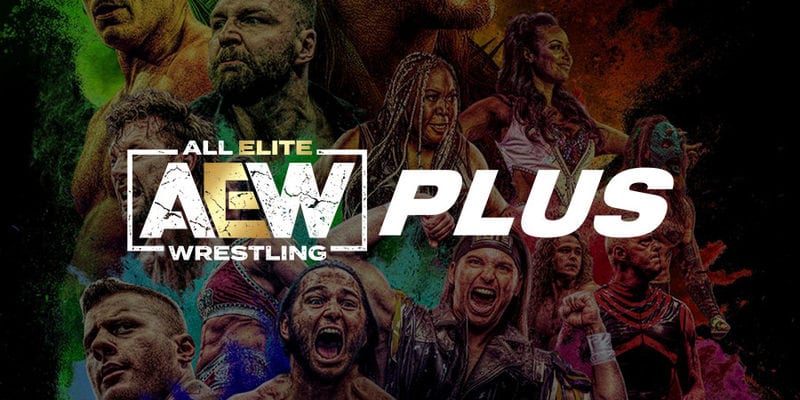 But what if you don't have a cable subscription? What if TNT is not your choice? How will you watch one of the most exciting wrestling matches ever if you're in the US? Well then, here's how you can get AEW Plus in the United States.
AEW Plus Anywhere – Quick Steps
To watch AEW Plus in the United States, here's what you need to do:
Subscribe to a VPN service.

Speed and server distribution are important. That's why we recommend ExpressVPN.

Download the VPN application.

Install the VPN app on your Android, iOS, PC, or Mac.

Activate the VPN client.

Sign in with your username and password.

Connect to a UK server.

You'll obtain a British IP address.

Launch AEW Plus.

Sign in with your account.

Enjoy AEW wherever you may be.

The best wrestling action is now at your disposal anywhere.
AEW PLus – An All Elite Service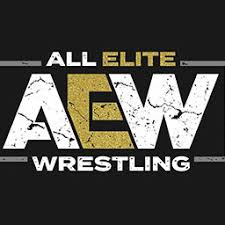 On October 2nd, 2019, AEW Dynamite will make its way live to your televisions on a weekly basis. The news came after AEW announced that their weekly episode would be available in the United Kingdom on ITV (replay only).
But some hardcore fans prefer it live, so what's the solution? Enter Fite.tv's AEW Plus.
Fite.tv is well known for offering combat sports such as Impact Wrestling, Rizin, Boxing, and much more.
Now, it added AEW Plus, a new global subscription feature that allows subscribers to watch AEW Dynamite live and will also access exclusive programming, including behind-the-scenes footage and replays. However, the service won't include PPVs such as Full Gear; you get those separately.
AEW Plus costs $6.99/month, which is pretty cheap, considering what you'll be getting in return. Fite TV can't offer the service for free. According to Tony Khan:
"We can't broadcast live free to air in the UK due to different ad break schedules than in the US. ITV + ITV4 will show free to air replays making our show available to most UK fans!"
With such quality matches, AEW is giving WWE a run for its money. We've seen incredible matches and storylines ever since the promotion debuted. And with AEW Plus, fans will also get to see what we're talking about.
Availability
A new era in professional wrestling has begun. All it took to rattle WWE was for a new promotion, to be more exact, All Elite Wrestling (AEW) – to have an outstanding debut show that brought what fans used to love about WWE back to 2019.
AEW Plus is dedicated to those who live outside the United States. PPV events are usually purchased through Fite.tv for international viewers.
Now, just like it did with Impact Wrestling and Ring of Honor, Fite TV is giving fans a new streaming service for AEW. To shed more light on the matter, here's where AEW Plus is available:
The United Kingdom
Ireland
Australia
Japan
Italy
Spain
Chile
Brazil
The Middle East
In case you don't know, TNT has the right to show the weekly episode in the United States. But at what cost? You should have a valid cable subscription to access that.
Well, most people are cutting the cord nowadays, and that doesn't seem to be an option anymore. Unfortunately, because of that, the service is blocked in the country.
You see, that's what we call geo-blocking. A mechanism that terminates an internet user's access to certain content based on his geographical location.
A service can determine one's whereabouts by examining his/her IP address. In AEW Plus' case, a US IP address will get you an instant block. Here's what I got when I tried to access the service in the US:
"Unfortunately, this membership offering is not available in your territory.
Another error might pop up when you visit AEW Plus's page through Fite.tv. This time around, this message will appear:
"Unfortunately this subscription offering is not available in your territory."
If you have a UK IP address, the error message will cease to exist. All you have to do is get yourself a VPN an follow the steps provided above.
From Select Countries to Everywhere – AEW Plus Global
To be able to purchase the AEW Plus membership, you should fake your online location and appear in one of the countries I mentioned above. In other words, you should have an IP address in those regions.
The easiest way to pull that off is by using a Virtual Private Network. Internet users know it as a VPN, a security tool that protects your data with military-grade encryptions.
It cloaks your identity so that not even your ISP can track what you do online. In other words, you'll be browsing the web anonymously.
A VPN reroutes your traffic through one of its servers in a selected country. Once connected, your data will seem to be coming from that area, so you'll be viewed as a current resident there.
That's not all. It hides your IP address and assigns you a new one valid in the gateway city where the server is based.
As a result, you'll be able to access any restricted content in that area. If you want AEW Plus, connect to a UK server, obtain a British IP address, and you're good to go.
Recommending a credible VPN doesn't come without proper evaluation. ExpressVPN is one of the top providers in the industry, boasting over 3000 servers across 94 countries. So, if it's accessing blocked content you're looking for, this provider is your ultimate tool.
As for security, ExpressVPN protects your data with the latest military-grade encryptions and privacy features.
That includes a kill switch to terminate your connection if the VPN network fails, a strict no-logging policy, and strong security protocols.
If ExpressVPN doesn't complement your needs, you can always check one of these alternatives in the table below.
AEW – A Wrestling Promotion to be Reckoned With
To know more about AEW and its AEW Plus service, make sure you check the following FAQ section:
All Elite Wrestling was founded on January 1st, 2019. Within less than a year, the promotion posed a threat to the biggest wrestling company WWE.
Who's Included in the AEW Roster?
The promotion has a lot of wrestlers that can perform exquisitely in the ring. Aside from former WWE stars, AEW'S top wrestlers include:
MJF
Chris Jericho
Wardlow
Orange Cassidy
Hook
Austin Gunn
Colten Gunn
Malaki Black
Brody King
Buddy Matthews
Adam Cole
Angélico
Billy Gunn
Cash Wheeler
Darby Allen
Eddie Kingston
Hangman Adam page
Keith Lee
Kenny Omega
Kyle O'Reilly
Matt Hardy
Pac
Penta El Zero Miedo
Rey Fenix
Samoa Joe
Christian Cage
Bryan Danielson
Where is AEW Plus Available?
The AEW Plus service is available in The United Kingdom, Ireland, Australia, Japan, Italy, Spain, Chile, Brazil, and The Middle East.
What Devices Can I Watch AEW Plus on?
You can access AEW Plus on the following devices:
Windows
macOS
Chromecast
Android
iPhone
iPad
Android TV
Amazon Fire TV
PlayStation (Browser)
Xbox
Apple TV
Roku
Purchase AEW Plus in the United States – Logging Off
For only $6.99/month, fans will get to watch AEW's weekly show, AEW Dynamite, live or on-demand internationally. Well, those in the US can also benefit from that option if they make use of a VPN.
Just connect to a server where the service is available, and you're good to go. Now, you can stream AEW using AEW Plus anywhere in the world. So, tell me, is this a perfect alternative for cable? Are you excited about whatever AEW brings? Share your thoughts below.