How to Watch BBC iPlayer in Canada
|
Good news online steamers! The best catch-up TV service in the UK can be accessed in Canada using easy and effective ways. BBC iPlayer is geo-restricted to UK residents. However, Canadians can still make use of this service from where they are. I used a VPN and Smart DNS to unblock BBC iPlayer, and they worked like a charm. Check out how I did that below.
How to Watch BBC iPlayer in Canada Using a VPN
BBC iPlayer offers loads of content and can be streamed on multiple platforms. While BBC is exclusive to UK residents, Canadians can access it with a VPN. But, before establishing a VPN connection, you'll probably encounter the message: "BBC iPlayer only works in the UK. Sorry, it's due to rights issues."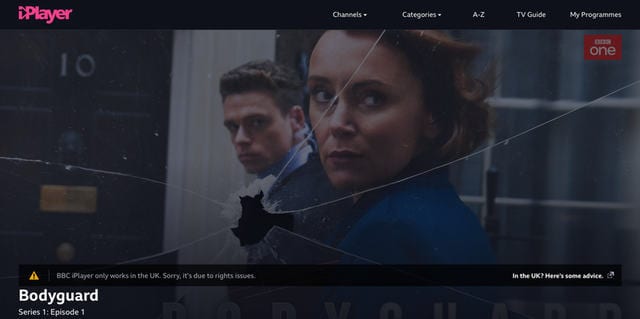 A virtual private network, a VPN creates a digital tunnel that extends across a shared or public network. It connects the device that you are using to a server from its network. The server network can be large or small depending on the VPN. The servers are also spread in key locations all over the world. The server you choose to connect to makes you appear to be in the same location as the server you connected to. 
This happens due to the rerouting process that occurs in a VPN's digital tunnel. Other than getting your traffic and data encrypted through that private tunnel, they get rerouted through a server as well. This gives you the IP address of that server and thus you get to be perceived as a local. In order to unblock BBC iPlayer in Canada, you must do the following. 
Don't go too far looking for a reliable service provider. Instead, sign up with ExpressVPN. 
It's time to download and install the required VPN application on your device.
Now, launch and activate the VPN application.
To use the app, you must sign in using your VPN account.
Look for a UK server in the country where BBC iPlayer is allowed.
Press the Connect button and wait for the connection to be made.
Access BBC iPlayer's website or application and navigate your way through.
BBC iPlayer is now available to you in Canada.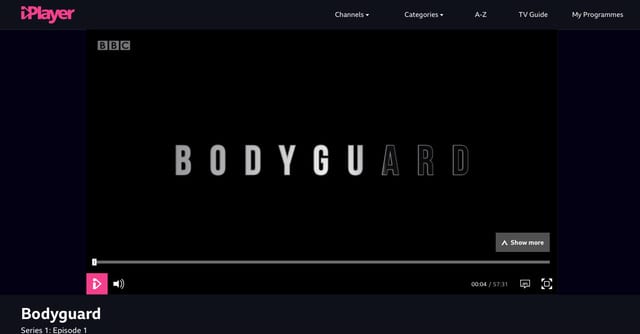 How to Watch BBC iPlayer in Canada Using a Smart DNS Proxy
You can access restricted content from different regions, at the same time by using a Smart DNS proxy. With the assistance of a Smart DNS, you can bypass restrictions from all over the world simultaneously, on multiple devices, and you can set it up easily as there is no software to configure.
Keep in mind that a Smart DNS does not pack on security features. The reason behind this is because it doesn't encrypt your data or replace your IP address with another one. Can you believe that you can get Hulu, HBO, Netflix, BeInSports and many more with a Smart DNS subcription? At high speeds as well. It only reroutes the traffic that determines your geolocation through one of its servers without you having to connect to any.
Follow these steps, and you'll get BBC iPlayer streaming Canada in no time:
The first step is checking out Unlocator and signing up for a free 7-day trial.
Configure Smart DNS on your streaming device by following these

videos/setup tutorials.

Now, visit the service's website or application. You should be able to access it easily.
Enjoy your unrestricted access to all of BBC iPlayer's content while you are in Canada.
Unlocator is a Smart DNS proxy with a lot to offer, including the ability to unblock more than 200 channels. This piece of technology allows you to bypass geographical restrictions from any place around the world. This Unlocator review will give you a better idea of the service and what it is capable of.
Best VPN for BBC iPlayer
If you want the best VPN service, you'll need ExpressVPN. It's a highly reliable service provider and a popular choice among VPN users for many reasons. One of these reasons owes to its incredible unblocking abilities. If you are looking for a VPN to unblock BBC iPlayer in Canada, ExpressVPN is the one. This provider is more than capable of unblocking geo-blocked content from all around the world.
Now, if you're still on the fence as to whether ExpressVPN is the VPN for you, read our article on the best VPN for Canada and best VPN for BBC iPlayer. The table below will also provide you with other options should you not agree to an ExpressVPN subscription.
Watch BBC iPlayer in Canada
If you want to get an incredible range of programming from BBC iPlayer, you have to get a VPN or Smart DNS proxy. Either method unblocks BBC iPlayer outside the UK easily. Which method would you choose to unblock BBC iPlayer in Canada? We would like to know the choices you make in the comment section below.