How to Watch BBC iPlayer in France
|
British expats have to deal with losing access to their streaming site on top of being away from home. Channels like BBC, Sky, Channel 4, and ITV are all blocked outside of the UK. To unblock them, you'd require a VPN or a Smart DNS proxy. With a VPN, you'll be able to spoof your IP address and gain access to the sites as if you were back in the UK. A Smart DNS proxy, on the other hand, will give you access to a list of supported channels from all over the world. Read this guide to learn how to unblock the BBC iPlayer in France with a VPN or a Smart DNS proxy.
How to Watch BBC iPlayer in France with a VPN
If you've tried to watch any live or on-demand content off of BBC iPlayer in France, you've probably come across one of these two messages:
"BBC iPlayer only works in the UK. Sorry, it's due to rights issues."
or
"BBC iPlayer programmes are available to play in the UK only."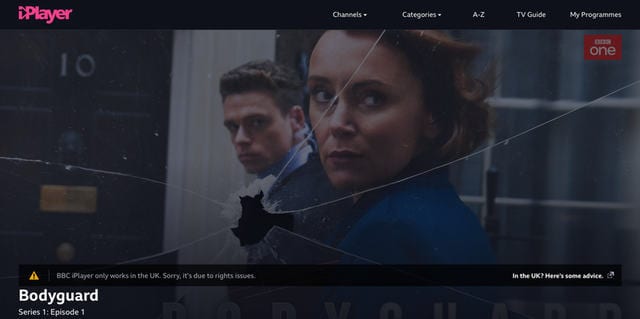 This is because international copyrights laws complicate a network's ability to stream content all over the world. Just because the BBC has the rights to stream something in the UK, doesn't mean it can do the same thing in France. The biggest problem here is that the BBC has been blacklisting VPN IP addresses since 215, so not every VPN will be able to bypass its geo-blocks.
This is why we suggest using a known BBC unblocking VPN like ExpressVPN. With ExpressVPN's expansive resources, you can still unblock powerful streaming sites like the BBC and its iPlayer. You can even unblock US Netflix, which is a feat not many VPNs can claim.
Here's how to Unblock BBC iPlayer with a VPN:
Sign up with a VPN provider like ExpressVPN.
Download and install the VPN app that matches the device you'll be streaming with. You can download native apps for MacOS, iOS, Windows, and Android devices.
Launch the app and sign in to your account.
Connect to a UK VPN server.
Go to BBC iPlayer's website or launch the app.
Watch BBC iPlayer in France, the USA, Canada, Australia, or anywhere outside of the UK.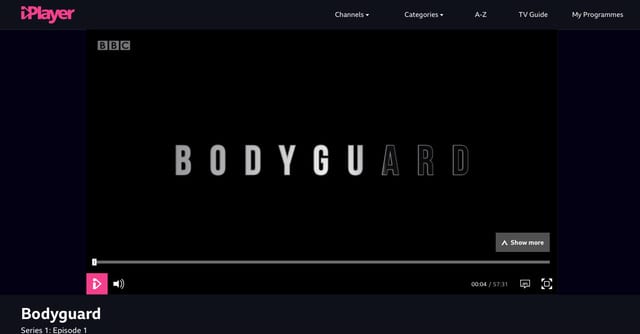 If you don't want to use ExpressVPN, try your hand at one of these top-tier VPN providers:
How to Unblock BBC iPlayer in France using a Smart DNS Proxy
If you're not interested in the extra security measures a VPN can give you, you can use a Smart DNS proxy to unblock geo-restricted sites. This way, you can watch BBC iPlayer in France while also having a browser open on US's Hulu, for example. This happens because a Smart DNS proxy doesn't actually change your IP address, but still manages to give you access to a list of channels it unblocks. With that being said, here are a few things you should know about Smart DNS proxies:
They do not hide your IP or encrypt your data.
You are not promised anonymity when using a Smart DNS proxy.
If your ISP uses DNS hijacking or transparent proxies, a Smart DNS might not work for you.
You can configure a Smart DNS proxy on iOS, Mac, Apple TV, Roku, PS3/4, Chromecast, Amazon Fire TV, and Xbox One.
If you're looking for a Smart DNS proxy that has the ability to unblock BBC iPlayer, we suggest using Unlocator. This popular Smart DNS proxy offers a free 7-day trial period and a 14-day refund policy, so you can test it out before you commit to any subscription fee.
Unblock and Watch BBC iPlayer in France – Final Thoughts
At this point, I want to note that neither a VPN nor a Smart DNS proxy will let you bypass any registration fee imposed by the BBC for use of their services. All they can do is unblock the channel and the application. If you do already have a subscription for the service, you'll be able to easily unblock BBC iPlayer in France and stream all of the content without having to relocate.