Ontarians and Quebecers, this one is for you! Fibe TV is an outstanding channel to have. But unfortunately, it does not operate outside the Canadian borders due to geo-restrictions.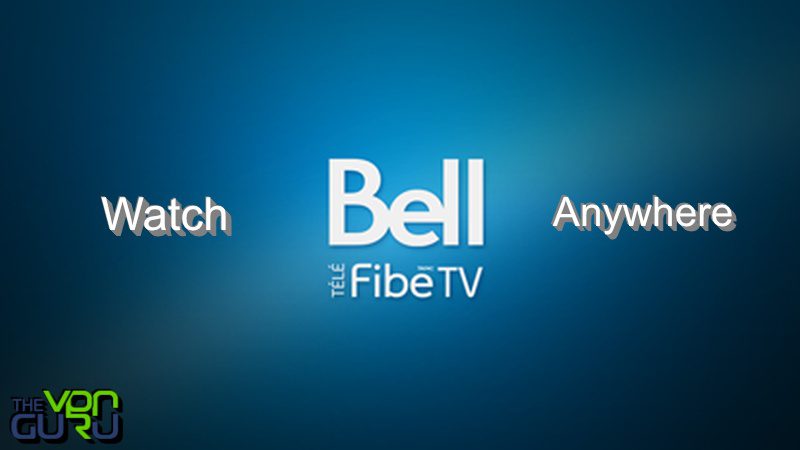 Even if you have a valid subscription, the channel won't grant you access as long as you're overseas. So, how can Canadian ex-pats regain access to their hometown content?
That's easy. We've dealt with geo-restrictions before, and so far, we didn't disappoint. This time will be no different. Here's how you can watch Fibe TV live wherever you are.
Watch Fibe TV Anywhere – Quick Steps
Time needed: 6 minutes
Unblocking Bell Fibe TV requires no complicated action. All you have to do is follow the steps below:
Subscribe to a VPN service.

For guaranteed results, we recommend ExpressVPN.

Get the VPN application.

Download and install the VPN app on your device.

Sign in with your account.

Activate the app and log in with your credentials.

Connect to a Canadian server.

You'll receive a Canadian IP address.

Launch Bell Fibe TV's app or website.

Sign in with your account.

Watch Fibe TV anywhere.

Enjoy a huge library of live and on-demand content wherever you are.
Why a VPN?
A VPN is quickly becoming an essential service for all internet users. Other than being able to change your IP address, a VPN is also an incredibly powerful internet security tool.
A VPN encrypts your data and makes sure you're constantly anonymous while online. If you don't have a VPN yet, here are some benefits that you might want to think about:
Access Public WiFi safely.
Protect your data from any prying eyes through encryptions.
Prevent ISP throttling.
Access geo-blocked content with ease.
Torrent files safely and anonymously.
Access cheaper online shopping options.
Those are some of the things a VPN can do for you, but let's agree on one thing: with more people falling victim to data theft, a VPN is slowly becoming an essential service all over the world.
Bell Fibe TV with a VPN
We'll cut to the chase very quickly: You can watch Fibe TV outside of Canada by using a VPN. Without a VPN, trying to get viewing access will leave you with this message:
"Bell Fibe TV is not available in your area."
You can use a VPN to trick Fibe TV's streaming app into believing you are still in Canada. A VPN can spoof your IP by connecting your device to a server from a country where there are no geo-restrictions. In Fibe TV's case, your VPN lets you connect to servers in Canada.
When you connect to a Canadian server, all your traffic is re-routed through that server, giving you a Canadian IP and letting you access Fibe TV anywhere in the world.
We suggest trying out ExpressVPN as your VPN service provider. It's widely considered the best VPN for Canada out there.
Personally, we've tested ExpressVPN, and it showed excellent results in terms of speed and efficiency.
If you don't think that ExpressVPN is the right service for you, here's a list of other great providers for you to take a look at:
Bell Fibe TV Anywhere – FAQ
To know more about Bell Fibe TV and how it operates, make sure to go through the following FAQ section:
What Devices Can I Watch Fibe TV on?
You can watch Bell Fibe TV on the following devices:
Apple TV 4K
Amazon Fire TV Stick
Android TVs
Apple TV
Nvidia Shield TV
Sony Smart TV
iOS and Android Devices
Windows PC and Mac.
No. Bell Fibe TV requires a subscription in order to stream its content.
What Channels Can I Watch on Fibe TV?
Fibe TV comes with hundreds of channels to stream, including:
HBO
Crave
CBC
CTV
Starz
NBA League Pass
Fox Sports
beIN Sport
Rotana
Willow TV
WWE Network
Sportsnet
CBS Sports
Watch Bell TV Outside Canada – Final Thoughts
As usual, we want to remind the readers that using a VPN does not mean you don't have to be subscribed to the service you want to access.
You still need a Bell subscription to access the channel, but there's no reason for you to lose that subscription just because you don't currently live in Canada.