Australia's Sports Leader, Fox Sports AU is inaccessible by outsiders. A huge bummer for Australian sports fans living abroad, however, gaining access to it is not out of the question. Fox Sports is an Australian group of sports channels, owned by Fox Sports Pty Limited, and its main competitors are ESPN and beIN Sports.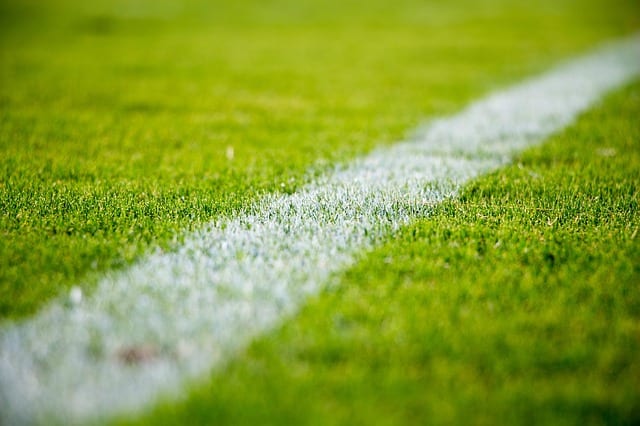 Surely, you've heard of the US version of Fox Sports, which by the way, differs from the Australian one. For starters, Fox Sports in Australia is not owned by 21st Century Fox, but by News Corp. Plus, each one of these channels focuses on the sports that represent their own country. They do have something in common though, and that's being geo-restricted outside their respective borders. Australian expats who so happen to be sports fanatics must make use of a VPN service provider to watch Fox Sports Australia in New Zealand, United Kingdom, or anywhere else abroad.
How to Watch Fox Sports Australia Abroad using a VPN
The State of Origin is a not to be missed, not even for those who are overseas. Australian expats or rugby fans can watch NRL live and on-demand from outside Australia, New Zealand, and the Pacific Islands if they use a virtual private network. A VPN encrypts your Internet traffic, meaning no one can find out what you're doing online. You won't get into trouble for using a VPN, it's 100%  safe. A virtual private network extends across a public or shared network and acts like a tunnel so you can exchange data securely and anonymously across the Internet as if you were connected directly to a private network. With it, you can access any channel of any country even if you're not in it.  Follow these steps to figure out how to use a VPN:
Choose a VPN (go with ExpressVPN).
Download and install the VPN application from your VPN provider on your PC, Mac, iPhone, iPad, or Android device.
Connect to an Australian server in order to access Fox Sports Go.
You now appear to be using an Australian IP address.
Watch all the popular Australian sports outside Australia on Fox Sports.
ExpressVPN offers unbeatable services that include a wide range of security features. All of which would surely satisfy every Internet user. With over 450 servers spread across 56 countries, geo restrictions are not a problem for this service provider. You can stream Fox Sports Australia without worrying about bandwidth or speed from any part of the world. Below are other service providers that can help get you that channel unblocked as well.
VPN Benefits
Internet users' need for security online was the driving factor behind the VPN development. Another reason was to allow users to securely send data over a network and to remotely access sensitive files. But aside from being the "private scope of computer communications," a VPN technology has many other advantages:
Saves you money with border-related purchases.
Helps you get around blocks and other forms of censorship.
Allows you to download, share files, and torrent safely.
Protects you from identity thefts.
Blocks incoming malicious traffic that could possibly reach and damage your device.
Bypass restrictions on Crunchy Roll and Funimation.
Protects your data from surveillance and spying.
Enables you to access geo-restricted sites and content.
Hides your geographical location.
Prevents bandwidth throttling.
Secures your publicly visible connections through tunneling protocols.
Secures your data while using public Wi-Fi spots where you are most susceptible to online attacks.
Watch Fox Sports Australia Overseas
Watch every NRL Premiership and Finals Series match, every State of Origin match, Double-Header, Thurston-Smith Testimonial & Charity Shield matches live and on-demand from anywhere around the world. With a VPN, you won't have to miss out on any sports event no matter where you are residing. Get Fox Sports Australia streaming outside Australia on your own terms with the best VPN for Australia.