How to Watch Кинопоиск (Kinopoisk) Anywhere
|
In the world of streaming, users count on multiple sources to check and watch their shows/movies. They use IMDB to check for ratings/reviews and streaming channels to watch the content. But what if there's one service that provides both? Well, there is, and it goes by the name of Кинопоиск (Kinopoisk).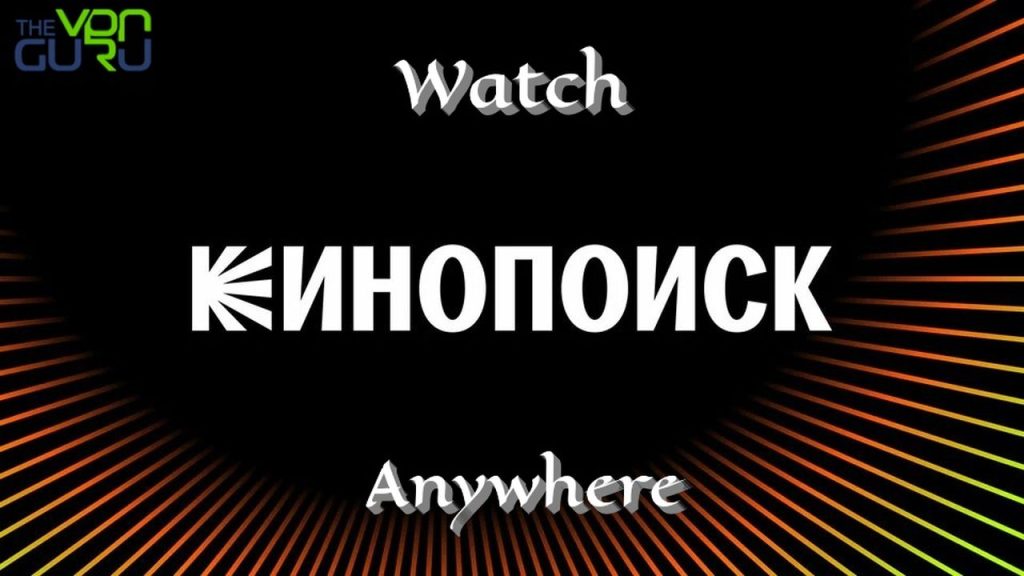 Kinopoisk started off as an online database of information related to films. Now, it's one of the most popular streaming services in Russia. However, geo-restrictions still apply, prohibiting users outside specific regions from accessing the channel.
Geo-blocking can be a hassle, but we're going to fix that. If you're an avid streamer, Kinopoisk is a must-have service. With that said, here's how you can unblock it anywhere.
Unblock Kinopoisk Anywhere – Quick Steps
Time needed: 5 minutes
Kinopoisk is available in select countries, but the richest library lies in Russia. To unblock the channel abroad, the following steps are required:
Subscribe to a reputable VPN service.

Not all providers have Russian servers. That's why we recommend BulletVPN.

Download and install the VPN app.

Get the VPN on your Android, iOS, PC, or Mac.

Activate the VPN client.

Sign in with your username and password.

Connect to a Russian server.

BulletVPN has three Russian servers you can choose from.

Launch the channel's website or app.

Sign in with your Kinopoisk account.

Enjoy live and on-demand content anywhere.

Watch one of the most popular Russian channels wherever you are.
Кинопоиск Anywhere – The Full Walkthrough
We have a lot to talk about regarding Кинопоиск. For an in-depth view of how this entire process came into place, make sure you give this guide a thorough read:
The Requirements
To unblock Kinopoisk outside Russia, you must first have all of the following:
A BulletVPN subscription.
An account with Kinopoisk.
A Kinopoisk-compatible device.
Kinopoisk: Geo-Restrictions Apply
Kinopoisk has been around for quite some time now. At first, the service launched as a database for movies and series, just like what IMDB represents now.
However, in 2018, it added a streaming feature that allowed users to watch thousands of movies, shows, as well as sports. We can thank Yandex for that privilege after it acquired the service back in 2013.
Kinopoisk is one of the most popular channels in Russia, as it harnesses over 93 million visitors a month. It doesn't stop here. As a website, it occupies the 3rd place in the world in terms of traffic, which shows how big the service is.
While the database service is available everywhere, the streaming feature is not. Due to copyright reasons, streaming Kinopoisk is not permitted outside Russia and a couple of select locations.
This is what we call geo-blocking, where a channel/website limits the users' access based on their location. Kinopoisk examines your IP address the moment you visit the website or application.
If you're not in Russia (Don't have a Russian IP address), you'll be blocked instantly. No video will show up. Instead, you'll get this error message:
"У вас включен VPN или в вашей стране доступен не весь каталог Кинопоиска."


Luckily, this can easily be circumvented by following the steps above. With BulletVPN, not only do you get to unblock this channel but also any other, provided you connect to the right server.
What is a VPN?
Before we dive into the explanation, we have to note that the entire process is not possible without operating a Virtual Private Network.
A VPN is a cybersecurity tool that elevates your online privacy and security once you connect to a server. With military-grade encryption, a VPN allows you to browse the web without having to worry about cyber criminals or any third-party entity that might try to intercept your data.
Moreover, a VPN cloaks your IP address and replaces it with a temporary one based on the server's location. As a result, you'll be able to surf the internet anonymously and access geo-restricted content in the region.
For example, if you connect to a server in Russia, you'll receive a Russian IP address. With that, you can unblock Kinopoisk and any other Russian-based services wherever you may be.
Best VPN for Kinopoisk
So, can any VPN unblock Kinopoisk? The answer is no. Simply put, just like most streaming services around the world, Kinopoisk can detect VPN traffic if the provider is not credible enough.
We tested several VPNs, and most of them failed. When we launched a video, we only got the following notice:
"Что-то пошло не так. Возможно, Вам нужно выключить VPN."
Among the VPNs we tested was BulletVPN. This provider managed to unblock the channel on the first try. The moment we connected to a Russian server, we were able to watch both on-demand and live content without a hitch.
With BulletVPN, you get access to three different Russian servers. In other words, you have options.
However, you can also access any of BulletVPN's 50+ servers to unblock streaming channels all over the world. In case you don't see this provider fit for your needs, you can choose one of these alternatives:
KinoPoisk Anywhere – FAQ
Do you want to know more about KinoPoisk? Then make sure to give this FAQ a quick read:
Can I Watch KinoPoisk for Free?
The channel itself is not free. However, if you're a new subscriber, you can benefit from a 3-day free trial.
Can I Use any VPN to Unblock KinoPoisk?
Unfortunately, not all VPNs can unblock the channel outside Russia. You can use BulletVPN if you want to watch KinoPoisk in your region.
What Can I Watch on KinoPoisk?
With KinoPoisk, you'll have access to more than 100 hours of BBCS programming as well as several broadcasters around the world. You can also stream sports from various channels provided by the service.
Where is KinoPoisk Available?
KinoPoisk is available in Armenia, Belarus, Kazakhstan, Kyrgyzstan, Moldova, Russia, Tajikistan, and Uzbekistan.
What Devices is KinoPoisk Available on?
You can access KinoPoisk on Android, iOS, PC, and Mac devices.
Unblock KinoPoisk Anywhere – Final Words
Russian tech giant Yandex is offering you the perfect platform for series and movies. Now, with this guide, you can access it wherever you may be.
By following the steps above, you'll be able to stream KinoPoisk and any other streaming service that comes to mind without a hitch.
Check it out. If you have any more questions, make sure to drop us a line in the comment section below.