Fortnite is an immensely popular video game that has 3.4 million active players and it generates over 120 million dollars in revenue. The game also has high-profile video game players like Drake. Fortnite is the most popular video game on this planet at the moment. What propels this game is the interest and dedication of kids who are playing this game even when they should be studying in their schools. With the arrival of Fortnite on iPhone, iPad, and Android smartphones, students have been looking for ways to play the game while connected to the school's WiFi network. This hasn't been possible in many instances due to the fact schools are actively banning Fornite servers.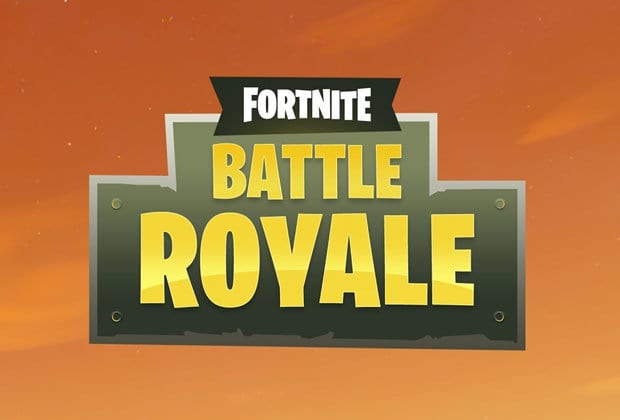 Clever students
Since Fortnite mobile has been released, classes have become a battlefield for the teacher versus the students. For schools, it is easy to block access to certain programs via Wi-Fi. But smart students have found a way around these bans through the use of VPNs.
Schools are finding it difficult to ban students from playing games. If school authorities add a layer of security by blocking all VPNs, students are still able to access Fortnite without a hitch. There's isn't much that the school can do to limit the access of Wi-Fi for students. Internet access is always necessary to impart education in the modern world but the Internet can also be used to play games anywhere, even in the classrooms.  
Why use the School's Wi-Fi?
Students are using school's Wi-Fi because playing Fortnite on mobile data will deplete their data limit pretty quickly which can increase their bill. Hence, students found this novel idea to bypass school's Wi-Fi with the help of a virtual private network (VPN). It is a software service that Internet users deploy to hide their identity on the web.
Saving Money, Evading Authorities
VPNs are meant to add a layer of security that helps you evade censorship and access resources freely online. For example, with the use of VPN, you can bypass regional restrictions and access websites and apps that would normally be geoblocked in your region. VPN forces your connection to travel through its servers and constantly updates the IP by masking it with another. Here, students have used VPN to access Fortnite in their schools by evading school's Wi-Fi firewall.
There are multiple videos on the Internet where students are playing Fortnite in their classrooms. These videos also show them bypassing Wi-Fi restrictions through the use of VPNs. Now, it has turned like an arms race, as soon as school authority identifies VPN that kids are using, it immediately blocks it as well. 
Surprisingly, there's a YouTuber who has found a way to connect to his home PC remotely through Chromebook. The YouTuber is a 14-year-old school kid with the username dowcwow. 
Other interesting statistics show that over 90% of the students at the school have played Fortnite at least once. The students say that it is difficult to play Fortnite in the classroom, as mobile phones are not allowed in the open. But whenever they can, they play the game freely with use of the School's Wi-Fi.
How to Unblock Fortnite at School with VPN
The whole process of bypass the school's firewall and access apps and website that are blocked in the process is rather easy. Follow these steps to play Fortnite at school on your Android, iPhone, iPad, PC, or Mac:
First of all, sign up with a VPN service provider.
Next, download and install the VPN app on the same device you wish to play Fornite unrestrictedly on.
Launch the VPN app and sign in.
From within the app, connect one of the many VPN servers.
You will now be able to play Fornite anywhere at any time, even at school or work.
In terms of best VPN for Fortnite, ExpressVPN are right at the top. They have a 30-day money-back guarantee as well as a global VPN network spread across the world. They also offer some of the fastest VPN servers.
From VPNs to Virtual Desktops
Students acknowledge, because of schools strict policy of blocking VPNs, it's difficult to find a VPN which is not blocked. That's when the idea of virtual desktop service came up. Students receive free Chromebook from school for class work that is now being used to play games through the use of virtual desktop services.
The Chromebook, according to the students, has an inbuilt feature that lets them connect remotely to any PC easily. The only requirement is to configure the PC to stream Chromebook applications. The process of setting up this system is pretty simple, however, there is a lag in streaming but students are more than willing to sacrifice on lag to play Fortnite at school.
No student has been caught by using this method so far. Google Remote Desktop service isn't blocked yet in schools. The students, meanwhile, are confident that they will find other ways if this too is blocked by school authorities. The ability to bypass school Wi-Fi restrictions, play the game and still don't get caught works in favor of students by motivating them to keep playing games.
According to some critics, it is fascinating what students have achieved by bypassing the school's Wi-Fi firewall. For them, it's a great learning experience will help students in the future. Concentrating in the classroom is also important, though.
Students Bypass School Wi-Fi Firewall With VPN – Wrap Up
Schools across the United States provided Wi-Fi services to students for better educational purposes. But students have found ways to use these free services to play games instead. There isn't much that the school can do to restrict students from playing these games. However, a system where consequences will follow if students do not concentrate on their studies might curtail the unnecessary use of Wi-Fi at school to some degree.
Or just let them continue, half the fun they feel is doing something that adults are telling them not too. Ignore the issue and perhaps the most intelligent students will realize there ars better things for them to do.