2023 is, without a doubt, a competitive year for generative artificial intelligence bots. ChatGPT took the world by storm, and Bing AI followed that. Now, Google decided to enter the mix with its own AI chatbot – Google Bard.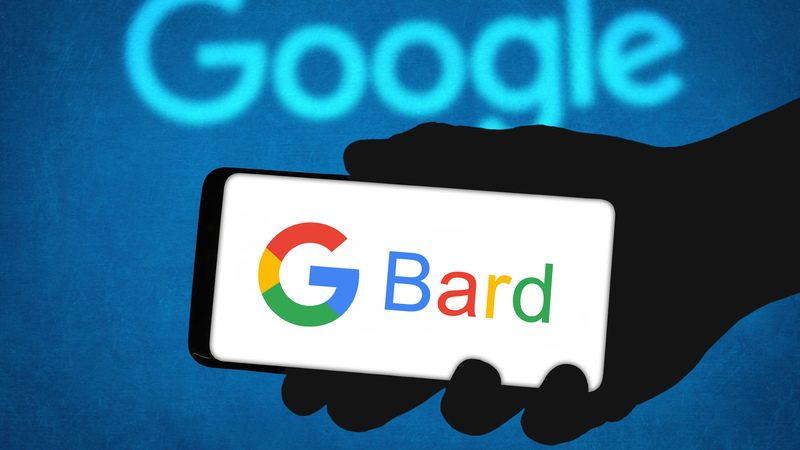 The search engine giant's own AI chatbot saw the light back on March 21, 2023. However, unlike ChatGPT, it's currently available only in the United States and the United Kingdom.
Google Bard was long anticipated by users globally, and this "Availability Limitation" is quite discouraging. Well, we're going to fix that. Geo-restricted or not, here's how you can access Google Bard anywhere.
Unblock Google Bard Anywhere – Quick Guide
Time needed: 4 minutes
Since Google Bard is only available in the US and the UK, an IP altercation is required. To do so, follow the steps provided below:
Sign up with a VPN provider.

Never use free VPNs. For a credible performance, we highly recommend ExpressVPN.

Get the VPN app.

Download and install the VPN application on your device.

Launch the app.

Sign in with your VPN credentials.

Connect to a VPN server.

Choose a server in the US or the UK.

Head over to Google Bard's website.

Sign in if you're already registered, or join the Waitlist.

Enjoy Google Bard anywhere.

Now you have Google's own AI bot at your disposal wherever you may be.
Google Bard – Everything There Is to Know
When ChatGPT launched in November 2022, it took the world by storm. In its first week, the new AI chatbot harnessed over 1 million users, which is a huge number.
Based on what the platform had to offer, we're not surprised by this spike in numbers. A few months later, other companies started to join this trend.
Bing launched its own AI chatbot – Bing Chat, which also gained a lot of popularity, especially since it offered real-time answers and the ability to continue a chat right where you left off without omitting previously submitted data.
Now, Google released Bard, its answer to ChatGPT and Bing. But why now? Well, with ChatGPT around, it seemed like Google was falling behind technologically.
It's true. Everyone was resorting to ChatGPT for "Search" purposes, leaving the actual search industry behind.
This caused a huge shift in the balance of power, and Google clearly saw that. As a way to save its legendary reputation, Google came up with BARD.
The new Google generative AI chatbot is powered by LaMDA, and it's capable of performing many tasks, despite being new on the scene.
As we've seen during our tests, Bard operates the same way as ChatGPT, accepting prompts, providing answers/summaries, and creating various forms of content.
Not to mention that it also provides links for exploring websites in hopes of shelling out additional information. So, basically, the two AI chatbots are similar in so many ways.
Trial & Error
When ChatGPT came out, it only took a few weeks for Google to feel the heat. That's why it had to do something about it to get back in the mix, and it sure did – Google announced the launch of Bard on February 6, 2023.
Unfortunately, things didn't go as Google expected when the testing began with Bard. Google followed OpenAI's steps and released its chatbot with limited capacity to give it a test drive.
However, this release showed more drawbacks than merits. Instead of showcasing what Google is capable of developing, the main focus of this release was Bard's factual error.
Yes, Google's triumphant return backfired, big time. The problem comes in the form of a Twitter post highlighting Google's new creation.
Unfortunately, Google botched this as the tool displayed an inaccurate answer about the James Webb Telescope. According to Bard, the James Webb Space Telescope took the first-ever picture of an exoplanet.
We all know that's not true. In fact, the first picture of an ExoPlanet was taken all the way back in 2004. Webb took "Its" first picture of an exoplanet, but this is definitely not the first ever picture of an exoplanet.
It gets worse. This particular error didn't just spread doubt among users; it also cost Google a lot of money. Yes, a simple inaccurate answer in a promotional video made the company lose $100 billion in market value.
This is quite worrying for Google as, from what we've been seeing, it is losing ground to rival Microsoft Corp.
The new Bard AI is still in its early stages and will definitely elevate its game later on. However, while an error can be fixed, the first impression has already been received.
More Limitations: Geo-blocking Applies
Simply put – your location dictates what you get to access online. That's it. As we mentioned, ChatGPT's launch was huge as it was released globally from day one.
However, ChatGPT was made unavailable in some countries due to strict internet censorship laws and regulations. We're referring to the likes of North Korea, Iran, China, Cuba, and Syria.
Also, recently, ChatGPT was banned in Italy for privacy concerns, but we have already created a guide to circumvent this ban.
As for Google Bard, the launch is completely different. Yes, it's in no way close to the impact ChatGPT made when it was first released since Bard is only available in the United States and the United Kingdom.
You see, geo-blocking is a mechanism used by websites/services to limit users' access based on their location. That's mainly for copyright reasons.
Once you launch a website, it'll examine your IP address to determine your physical whereabouts. If you're not within its permitted area of service, you'll be instantly blocked.
For example, if you live outside the US or the UK, you cannot access Google Bard. The only thing you'll be getting is the following error message:
"Bard isn't currently supported in your country. Stay tuned!"

Yes, geo-restrictions can be a hassle, especially for those who have been excited to try the service out. Well, luckily, if you make use of ExpressVPN and follow the steps provided above, you'll be able to unblock Google Bard wherever you may be.
Geo-Blocking Begone! Enter VPN
It's obvious by now that a Virtual Private Network is the ultimate ticket to unblocking Google Bard in your region. But is that all that a VPN represents? Definitely not.
A VPN is a tool made solely to elevate your security and privacy online. With military-grade encryption, this cybersecurity software can shield your data and deem it unreadable by any third party.
In other words, no outside entity can intercept what you send or receive over the internet – even your ISP. Moreover, a VPN hides your IP address and replaces it with a temporary one in a region of your choosing (Depending on the server you connect to).
With this new IP, you can both surf the internet anonymously and access geo-restricted content in that region. For example, if you connect to a US server, you'll receive an American IP address.
As a result, you can unblock Google Bard wherever you may physically be. Now, we have to note that not every VPN can get the job done.
VPNs are sorted according to credibility and reputation. Topping the charts in the industry is none other than ExpressVPN. With over a decade of experience and top-notch services, this provider has done it all.
Servers in over 94 countries, over-the-top security features, a robust zero-logging policy, and excellent speeds; are the qualities that make a reputable VPN, and ExpressVPN has it all.
However, while our tests show that ExpressVPN is the best service to use to unblock Google Bard, we have gathered a few more that can get the job done just as well. You can check them out in the table below.
Google Bard Anywhere – FAQ
Do you want to know more about Google's new AI chatbot – Google Bard? Then give this FAQ section a quick read:
When Did Google Bard Launch?
Google's AI chatbot was released in a limited capacity on March 21st, 2023.
Can Google Bard Provide Real-Time Information?
Unlike ChatGPT, Google Bard uses Google Search to gather information, keep its responses consistent, and provide real-time answers.
Where is Google Bard Available?
Google Bard is only available to users in the US and the UK.
Can Google Bard Help with Coding?
The service is still experimental, so it can't help you with coding just yet.
Do I Need an Account to Use Google Bard?
To be able to use Google Bard, you must sign in with your Google Account.
What Languages Can I Use with Bard?
At the moment, Google Bard only supports English.
Does Google Use Bard Conversations to Further Implement Advertisement?
According to the website, conversations are not used for advertisement.
Google Bard Anywhere – Final Words
When it comes to technology, there's no company to trust better than Google. We're talking in terms of quality.
However, Google started off incorrectly with a botched promotional video. But if we know Google well, it's going to bounce right back up. It just needs time.
Now, you have all the means to test Google Bard on your own. If you need any help, make sure to drop us. aline in the comment section below.