How to improve your VPN speed and performance? With time, means of web access, and technologies related to it changes drastically. Both the software and hardware technologies related to Internet access and usage have changed dramatically in the last few years.
From wired leased line connection to high-speed wireless connection, web usage experience has become smoother and better gradually. Owing to various factors, a lot of web users are resorting to newer means of web access. A section of them prefers using VPN services to access and use the web. While VPN grants you online anonymity and an extra layer of privacy, it can negatively affect your Internet speed in some cases. Below you will find tips and tricks that will enable you to boost your VPN speed and performance.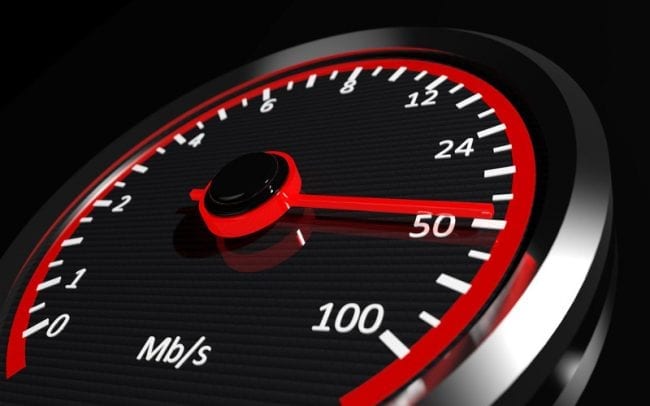 How to Improve VPN Speed & Performance
People use VPN for reasons such as online anonymity, the safety of data and getting access to geo-restricted content, etc. However, based on certain factors VPN performance can vary drastically. With the below-listed tips you can enhance the performance and speed of your VPN connection.
Protocol Used
Not all VPNs use the same protocols to connect to the web. Sometimes, you will find a VPN service supporting several protocols for the purpose. If you find the Internet speed is slow when the VPN is using one protocol, you may change it. Changing the protocol sometimes results in a speed boost. A lot of VPN services use OpenVPN by default, but sometimes you can try using L2TP/IPSec and see the results.
Restarting Modem/Router
You may not actually think about it to be the cause behind web access speed slow down. But, the router or modem, you are using may be the reason behind it. The device may cause slowdown owing to factors like memory leaks and software hardware conflict. A restart may resolve the issue.
Altering Server Location
Usually, most VPN services offer support for many servers located in many places around the globe. When you choose such servers that are far away from your location, the speed is likely to be sluggish. For example, for accessing some specific content using a German server, you may experience speed different from what you get using a server located in Spain. In the setting section, in your VPN software client, you can find the option to change the server and try checking which one gives you better speed.
Wired Connection
In some workplaces, you may use VPN through either wired or wireless networks. While using wireless network seems easier since you get rid of wires lying around, it can cause slowdown. Wireless networks are usually used by more users than wired network users. This can cause your VPN speed to be reduced. Try switching to a wired Internet connection that is not shared with any others, and that can improve web access speed.
Turning Off Firewall
If you are using a firewall switching it off may improve VPN speed. This is owing to the fact firewall filters every bit of data passing through it, and that causes a slowdown in web access speed. However, disabling your firewall could be risky in the long run.
Changing the VPN Service
Not everyone uses the web for same needs. Those sticking to emailing, using social media profiles and occasional YouTube watching may not be too choosy about VPNs. However, if you deal with resource intensive tasks like P2P streaming and heavy downloads, you need to be a bit selective. Not all VPNs are terrific at handling P2P software and online gaming. You can try changing the VPN you use and also read reviews of popular VPNs to find out which one fits your needs the best.
Changing Devices
Sometimes, changing the device you use for VPN-based web access can improve speed. Some older Android and Apple devices, as well as routers, are not suitable for coping with deep encryption of VPN services. Switching to a new device may invoke better results. Kind of like watching incredible movies like Chappie, Blackhat, and Sicario can offer you some supreme entertainment.
Changing Your Location
When you are using Wi-Fi network, changing the location may be helpful to improve VPN performance and speed. As you know, wireless signal strength varies and obstacles like walls, large objects can slow down signal strength. Try to get closer to the router when you use Wi-Fi network at home or office so that your device or PC can receive a strong signal for web access.
Fastest VPN Providers in 2019
We have conducted thorough research and testing to see which VPN services are the fastest. Generally speaking, the more VPN locations a service has, the less load there will be on its servers. Here's our list of the fastest VPN services as of 2019.
How to Measure VPN Speed?
Follow the steps below to measure how fast a VPN server.
Before you connect to a VPN server, head over to Speedtest.net and test your ping, download, and upload speeds.
Note the results down.
Now, connect to a VPN server and conduct a speed test again.
Compare the two results.
Generally speaking, if the drop in Internet speed is around 10%, it means that the VPN server you are connected to is fast.
If you notice that connecting to a VPN server is dragging your Internet speed down, try connecting to a VPN server closer to your location.
If that does not help, try changing protocols.
In case neither of these tips help, you might want to consider changing your VPN provider.
How to Improve VPN Speed & Performance – Wrap Up
VPN performance boost is no magical stuff. With careful setting changes, you can achieve your desired results. At times, changing web access devices and service is all you need to do. Keep in mind that you might never get satisfying VPN speeds if you are using a free VPN service. That's because such services are almost always overloaded. In the end, if you are a frequent VPN user, shelling out a 10 dollars a month for a decent service is well worth it.