In one of our previous guides (which you can find here), we had a look at one form of phishing where scammers rely on the use of voice to get through to their victim's information. We also went through a number of tips and best practices that you could implement to stay safe from any attacker who plans to reach out to you through your phone. In this review, we're going to have a fairly similar look at another form of phishing that involves an element that's slightly different to the one that we'd previously discussed. We're going to be looking into smishing.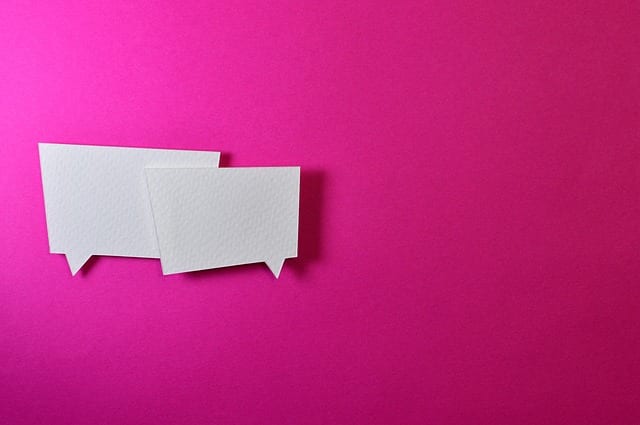 Smishing, or SMS phishing, is a variant of the widely practiced phishing scam where cybercriminals opt to send you a text message through your phone number. It happens when the scammers are easily able to get a hold of your phone details, and they work towards initiating an interaction that will ultimately lead to you dishing out personal, sensitive information such as your bank account details, usernames, and passwords, with the aim being to either wipe out your money, steal your identity or use their access for blackmailing.
Smishing Explained
Many of the people who get these kinds of messages often get alarmed as to how the scammers found out their specific phone number. Most of these criminals send out their texts to a large selection of random phone numbers, so it just happens that your specific contact is within their range. Others have also been known to approach users within the dark web that are able to hack specific databases and sell them out to buyers that go on and forward their malicious texts to unsuspecting victims.  
Most of these text messages appear to be largely legitimate and fall within the lines of what you would expect from the services that you happen to hold a subscription or an account with. They also normally include a call to action in the form of a link that you ought to click through or a phone number that you need to call. A great example would be one that reads "Your Facebook account may be compromised. Kindly reply to this message with your username and password information to confirm your identity".
If at one point you've gotten cheated through these messages and ended up sharing your username and password information, you need not complain about how gullible you were to get scammed. It happens to the best of us, especially if it's your first time to get such a message. If so far you've been lucky enough not to be a victim, then we have a couple of pointers that should be able to ensure you steer clear of any smishing attempts in the near future.
Hiding Your Data From Smishers Using VPN
Depending on which provider you're subscribed to, VPNs are known to keep you safe from any of the threats posed by hackers and scammers online. Popular text messaging clients such as Whatsapp make it fairly easy for attackers to target you. With a credible VPN subscription though, you should be able to stay out of their reach.
The one problem that comes about when looking for a credible provider is the many services that already exist, and the difficulty that comes in when deciding which particular one to subscribe to. To dial down your frustration, here's our list of a couple of the best providers you could turn to for your protection:
1. ExpressVPN
ExpressVPN touts itself as the best VPN provider in the world. They do so very confidently on their website, and they provide a whole lot of pointers to back up that claim. A few of them include the fact that they have the most resourceful and customer friendly help desk that's available and always ready to settle your issues at any time of day. With the option of having up to three simultaneous devices under one account, their 256-bit AES encryption guarantees military grade protection over their superfast connection that's offered through their network of servers. Speaking of which, the provider has more than 1000 of them scattered across 94 countries, and their subscribers are able to control how they connect to them through their easy to use app that's compatible with Windows, Mac OS, Android, iOS and Linux software. The provider also offers a 30 day trial period that has a money back guarantee as long as it is claimed within the first 30 days.
2. CyberGhost
As a service that continues to gain prominence and attract a solid base of loyal customers, Cyberghost is doing pretty well with regard to the level of quality offered. The provider has over 1300 servers well distributed across 30 different countries, as well as an app that is compatible with any Windows, MacOS, Android or iOS device. Users also won't have to worry about their browsing history being stored somewhere since the provider maintains a strict no logging policy, coupled with some nifty features such as an Internet kill switch that automatically cuts off your connection whenever your VPN service gets compromised. CyberGhost VPN offers a 7 day free trial to allow anyone thinking about subscribing to foolproof their service.
3. VyprVPN
Closing down our list is also another relative newcomer in the industry that has made great strides towards understanding the market and providing the needed service. Founded in 2010, VyprVPN is well known for getting around blocks that get setup especially in countries such as China and the Far East where the use of VPN services is not as popular. Security wise, this provider does little to disappoint, with their 256-bit encryption, and their 700 servers scattered around 70 countries. Based in Switzerland, their headquarters is miles away from any country that employs data restriction laws, meaning their zero logging policy is very strictly upheld. The service is also among the few that own their entire network, giving them complete control over what happens within their service. Take up their 3 day free trial offer and get to see if they're the right service for you.
Conclusion on Staying Safe From Sms Phishing
The VPN services we've listed above are more than ready to take on your security concerns and make sure that you stay well away from anyone hoping to steal your personal info through your phone. All the services we've listed have a competent phone app and have a wide range of supported software. Take charge of your online safety and get a VPN.