With over 1.5 billion active users in over 180 countries, you can assume how important WhatsApp has become in our daily life. As a huge social media platform, WhatsApp is looking to advance even more. They say that "Old is Gold," but in the world of technology, it's definitely not. Apparently, WhatsApp agrees and decided to withdraw support for some older mobile platforms.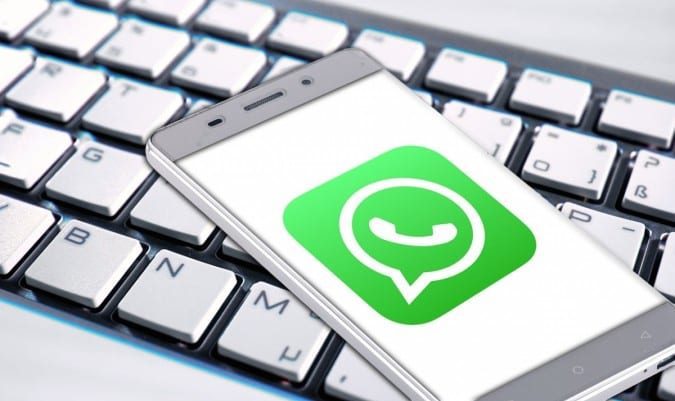 This came as a shock to millions of users as WhatsApp is an integral part of everyone's life today. Now, an update is not enough anymore; you should settle for a full handset alteration. We have the dates, we have the targeted devices, and yes, we have the alternatives. Here's everything you need to know.
WhatsApp Support Withdrawal – Content Index
Are you wondering if your phone is affected by WhatsApp's new decision? This article has everything you're looking for.
WhatsApp – Out with the Old, In with the New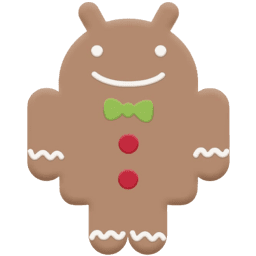 The announcement came all of a sudden. Now, users using a variety of older devices will end up losing access to the Facebook-owned app.
I have to say that a mobile upgrade is the best option, but some of you have to change the entire brand. We're talking about people who use Windows Phones nowadays.
I did mention that some of the older versions won't be able to support WhatsApp anymore. However, Windows Phones, whether old or new, will no longer be among the remaining ones.
On December 31st, 2019, WhatsApp will be blocked on all the not-so-popular handset.
That's not all. Major companies are also victims of WhatsApp's new vision, including iOS and Android.

If you're iPhone is running on iOS 7, and below, it will no longer support the social media platform. Android users with version 2.3.7 installed will also lose their WhatsApp access.
Guys, you still have time. The Android/iOS ban won't be effective until February 1st, 2020. But the question is, what are the phones that won't be working, come February 2020?
The Affected Handsets
First, let's cover iOS. The last models carrying iOS 7 were iPhone 5C and 5S back in 2013. So, if you have any iPhone with iOS 8 (2014 release), you're safe.
Similarly, who doesn't remember "Gingerbread" on Android? It launched back in 2010 and was supplanted by Honeycomb. Lately, you don't see anyone holding an Android that's not Jellybean or higher, so I guess you're all just fine.
Windows Mobile, on the other hand, rolled out in 2003 and had a run until 2010, using the likes of Motorola MPx200. However, it was pretty obvious that it had a long shot to compete with iOS and Android.
As a result, it re-engineered its OS into the now-known Windows Phone OS, which did not do any better than its predecessor. So, by the end of 2019, anyone using these phones won't have any access to WhatsApp.
Finally, WhatsApp stated that if you're planning on using one of these phones now, you won't be able to create a new account; neither will you be able to reverify existing ones.
A Quick Summary
These are the major changes occurring in the upcoming days. However, other devices fell victim to WhatsApp blocks before, including the Nokia Symbian, BlackBerry, and Nokia S40 back in 2017.
I've talked about the devices in detail. Now, let me give you a comprehensive look at everything you need to know about the WhatsApp ban (Past and Present):
Nokia Symbian S60 (June 30th, 2017)
BlackBerry OS and BlackBerry 10 (December 31, 2017)
Nokia S40 (December 31st, 2018)
Windows Mobile (December 31st, 2019)
iOS 7 and Android 2.3.7 (February 1st, 2020)
Mobiles offered by Google, Apple, and Microsoft – which account for 99.5 percent of sales today are getting a big hit. You know how important WhatsApp is today and what it means to lose it all of a sudden.
What Does WhatsApp Have to Say About It?
Earlier this month, WhatsApp announced the inevitable fate of many devices. Many users were frustrated, and they have the right to be. As I told you, WhatsApp has become very important.
But you cannot blame a company for wanting to upgrade a certain product. A service has to move forward sometime, right? Well, let's stop pointing fingers and see what WhatsApp has to say about this:
"While these mobile devices have been an important part of our story, they don't offer the kind of capabilities we need to expand our app's features in the future. This was a tough decision for us to make, but the right one in order to give people better ways to keep in touch with friends, family, and loved ones using WhatsApp. If you use one of these affected mobile devices, we recommend upgrading to a newer Android, iPhone, or Windows Phone to continue using WhatsApp."
If you want better service, one must adapt to change and upgrade. After announcing the WhatsApp block, the company posted this:
"Because we no longer actively develop for these operating systems, some features might stop functioning at any time."
Most smartphone users change their phones regularly. So, most Android phones and iPhones users need not worry as WhatsApp will continue to operate on their devices.
What is the Main Reason for All of This?
Well, the answer is simple, an upgrade. These operating systems won't be able to handle what WhatsApp has in stores in the future. The announcement comes as the company appears to be launching its new upgrade – Dark Mode.
The Facebook-owned firm will release this update soon, in the next couple of months, give or take. If the rumors are true, the update will come as a huge benefit to those who constantly use their phone until its entirely drained of its battery.
WhatsApp Dark will give users the option to choose several themes based on their battery-saving settings. It will help improve your battery life.
In other words, if your battery is running low, and battery-saving is switched on, WhatsApp will automatically turn dark to help conserve what is left in the tank.
Facebook and Instagram are already testing the feature, now WhatsApp has joined the mix. A few screenshots have been provided to give us a look at what to expect from the popular platform's new update. Apparently, you have to Dark Mode Options, one Light, and the other, you guessed it, Dark. This is how they look like: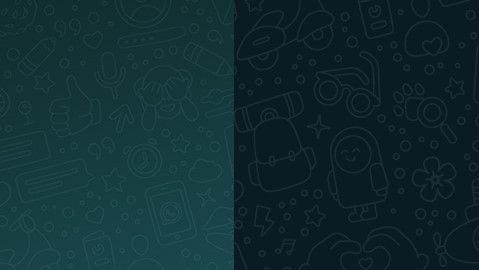 There's still no official confirmation about when the update will hit the market, but as soon as any word surfaces, I'll be the first to update you.
Unable To Change Your Device? Get a WhatsApp Alternative
Alright, we admit, WhatsApp is one of the most popular online chat apps in the world. But what can we do if the ban is enforced in such a way?
New Smartphones can be quite expensive, especially in the iOS department. So, if you're still using one of the affected phones and have no way out, a simple WhatsApp alternative is all you need.
Oh, don't worry, despite being grand and all, WhatsApp isn't the only platform out there. Let's take a look at some of the best substitutes for WhatsApp:
1. Viber
If you're not familiar with this one, then you probably don't, or never had an internet-connected device. It's so much similar to WhatsApp as it uses contact numbers to identify the users.
You can send messages, photos, videos, and voice notes to whomever you want on your contact list. On the other hand, you can use video calls and voice calls for free. However, unlike WhatsApp, Viber offers a lot of funny stickers to make the chat even better.
2. Skype
I still remember having Skype on my Nokia C6. If you don't know what the phone is, it's pretty old. That means Skype will always be there no matter what operating system you use.
Technically speaking, Skype might be the first app that started it all – Video Calling. Now, the service has a new updated design that allows you to send messages, images, and files to a user, make videos, and voice calls.
It's the same thing, the same use, and the same results. However, the only difference is that Skype is available, and WhatsApp is not.
3. Google Hangouts
Google Hangouts is also a perfect WhatsApp replacement. However, unlike the Facebook-owned platform, Google Hangouts doesn't rely on your phone number to connect you to people.
You just need to have a Gmail account, and the contacted party should have one as well. That way, you can send messages, images, emojis, and tons of other stuff.
Also, Google Hangouts can connect you to a 10-member video-chat conference. Oh, and the best part about it is that it's available on both Android and iOS.
4. WeChat
This chatting app is widely popular in China. Maybe because WhatsApp is blocked there or something, but it gave this app a huge popularity boost.
Now that WhatsApp is getting blocked on older platforms, I think it's time for people all around the world to try this one out. The same concept is applied as you need your phone number and a verification code to connect.
Also, the app allows you to text, share files, location, send voice notes, and make video/voice calls for free.
5. SnapChat
Perhaps one of the most fun applications out there to use as a messaging app. SnapChat is well-known to be the ultimate tool for creating online stories using fun filters and emojis.
Even Instagram stole the idea a while ago, followed by several other apps. Even WhatsApp took a SnapChat feature, which is the 24-hours stories.
If you use SnapChat as an alternative, you'll be able to share stories using different funny masks, make video calls, and send messages for free. So, in my opinion, it's quite a remarkable alternative for WhatsApp.
To add friends/followers, you should use their username. No number or email needed to contact anyone.
6. Slack
Now, I'll be talking about an app I personally use, Slack. Technically, it's a handy tool for work teams as it allows you to create chats with many users.
It enables you to send not only text messages but also make voice and video calls. If you're just using these features for communicating, their free version is all you need.
However, if you're planning for bigger plans, including using it actively for bigger groups, I suggest you opt for their business plan.
7. Signal
"Signal" is well-known for having a high level of privacy, user security, and transparency. Just like WhatsApp, the app allows you to send text and group messages, photos, voice notes, and videos.
Also, you can use their voice/video call option for free. The messaging app has endorsed by people like Edward Snowden and numerous other privacy/data security advocates. So, if you care about your data, this one is a great alternative. It also requires your phone number to operate.
8. Telegram
Just like WhatsApp and many other messaging apps out there, Telegram offers end-to-end encryption for all communication. Also, you can send text and media messages in a chat with over 200,000 users.
Furthermore, Telegram is free and open-source. However, the popular app does not allow you to call your contacts. Well, it's not available on Android and iOS, but Desktop calling is accessible.
WhatsApp is Banning its Service on Older Phones – Final Words
WhatsApp is not banning its platform on these select devices for no reason. They're just trying to give you a better service. And they can't do that unless they put all their efforts on the mobile platforms the vast majority of people use.
Now you know what devices will lack WhatsApp in the near future. You also know when the ban is occurring. If you have any question please contact me in the comments below.