Is there a risk associated with Kodi? Should Kodi streamers be concerned about their online security when using unofficial Kodi addons like Exodus, Covenant, or SALTS to watch movies, TV series, and live TV channels? Online security issues are real and should be a concern for everyday Internet users. But what about Kodi? Can this popular multimedia app jeopardize your privacy? In this article, we shed the light on 5 security risks that Kodi users are seldom aware of.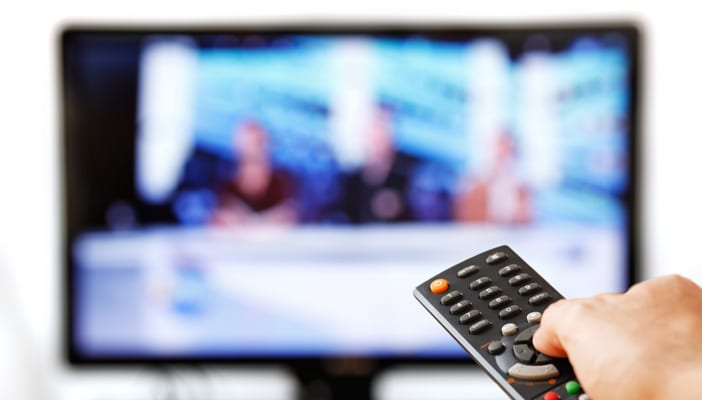 VPN is a Must
Third-party torrent addons like Quasar rely on P2P protocol. This allows users to stream movies and TV shows from torrent files. What a lot of Kodi streamers don't know is that ISPs and copyright trolls can easily track your torrent streaming activities. That's because P2P relies on adding the public IP addresses of people who are seeding or peering a certain torrent file to a public torrent swarm. The only way to avoid getting caught while streaming pirated material on Kodi is by using a virtual private network aka VPN. The whole process isn't as difficult as you might think.
Head over to ExpressVPN and sign up for a VPN account.
Download/install the VPN software onyour Kodi device.

After opening the VPN app, connect to a VPN server.
Finally, open Kodi and watch any movie, TV show, or live stream completely anonymous.
ExpressVPN are the best Kodi VPN service you can use. This is mainly because their VPN apps are optimized to work with Kodi. They even have a VPN app that is compatible with FireStick. You could, however, also sign up with other VPN providers as well.
[tableDate]


30-Day Money-back Guarantee
Unlimited Bandwidth
Apps For All Your Devices
24/7 Live Support
Visit ExpressVPN
Streaming Pirated Videos Is Not OK
There is a misconception out there that it is only illegal to download movies and TV shows. A lot of people think that streaming these pirated videos on the other hand is absolutely legal. Back in April 2017, the European Court of Justice, ruled that "copyright-protected work obtained by streaming from a website belonging to a third party offering that work without the consent of the copyright holder"  does not benefit from an exemption of the laws governing the distribution of copyright content.  In other words, streaming pirated content using illicit addons is now just as illegal in the EU as downloading copyrighted material. Again, VPN is crucial if you want to watch 'pirated' streams on Kodi without getting on the wrong side of the law.
The Kodi App is Far From Perfect
Back in March 2017, news broke out that Kodi 17 Krypton had a major security flaw that would potentially help cyber criminals hacking your device. By using malicious subtitles provided by third-party repositories, hacker would get full control of the device you have installed the Kodi app on. This security issue was addressed by releasing the Kodi 17.3 update. However, this certainly doesn't mean that there are no other security bugs present in the current Kodi version. On top of all that, many Kodi users are still using Kodi 17.1 or even Kodi 16.1 Jarvis, unaware of the potential risks involved. If you're one of these people, follow these steps to update your Kodi app to the latest version.
First, head over to the official Kodi download page.
From there, choose your operating system.

Install Kodi 17.3 Build

Once the pop-up window shows up, choose 'Recommended.
Now click on the blue button next to 'Release'.

How to Install Kodi 17.3

The Kodi 17.3 Krypton installation file will now begin to download.
Once you've downloaded the file, all you have to do is open it to launch the installation process.
In case you're using a Fire Stick, use this tutorial to install or update your Kodi app to Kodi 17.3. If you have installed Kodi on an Android Smartphone, Tablet, or TV Box, you can update to the 17.3 version via Google Play as well.
Third-Party Addons Are Not Safe
Unofficial Kodi addons like Exodus, SALTS, Covenant, and Phoenix give you the ability to watch literally thousand of movies and TV series free of charge online. However, whenever you're using these addons, you are putting your trust in the hands of the developers of these addons. In certain instances, unofficial Kodi addon developers have actually misused that trust. Last February, news broke out that an Exodus addon developer, had inserted a malicious code into the popular addon in an attempt to turn Exodus users into Botnets. His main aim was to launch a DDoS attack against The Ares Blog. The Exodus developer later reversed these changes before apologizing and eventually standing down as Exodus developer.
TVAddons Is Dead or Is It?
TVAddons were the developers of the major Kodi repository Fusion. Back in June, The TVAddons.ag website suddenly went offline and is still shut down to this day. Last week, Torrentfreak reported that the TVaddons domain has now been transferred to a Canadian anti-piracy firm. According to Kodi Project Manager Nathan Betzen, a third party in control of these domains could possibly do whatever they wanted to vulnerable former TVAddons users. This possibly includes installing a watcher that reports back the user's IP address and everything they were doing in Kodi. If you have TVAddons installed on your Kodi app, it would be best to completely remove it. Here's how you can uninstall Fusion from Kodi 17 Krypton.
Launch your Kodi app and go to 'Addons'
Click on the 'Installation box' in the top-right corner.
Now, select 'Install from Repository'.
Next, locate the Fusion repo.
Then, right-click or long-press on it, depending on what device you have installed Kodi on.
Select 'Information' -> Uninstall.
When prompted 'Are You sure?', click yes.
If you wish to delete the Fusion source file all together, go to Settings -> File Manager.
Located 'Fusion' and right click on it.
Next, select 'Remove Source'.
When prompted 'Are You sure?', click yes.
Alternative, you can reset your Kodi app to factory settings by following this guide. Instructions on how to uninstall individual addons can be found here.
5 Kodi Security Risks Nobody Tells You About
There is a certain element of risk involved whenever you are using any app that has access to the Internet. Kodi is no different. Always make sure you are using VPN. Also keep your Kodi app up-to-date. Remove any addons or repositories that you no longer use or no longer work. Finally, make sure you have a reliable anti-virus program installed on the same device you're using Kodi on.