How to watch American Netflix on PS4 or PS3 abroad?
PlayStation is much more than a gaming console nowadays. By downloading channels like
Netflix, HBO GO, Crackle, or Vudu,
you get to watch your favorite content on your favorite console. Unfortunately, as you may have already discovered, many of these channels are restricted to certain regions i.e. geoblocked which means you can't
watch U.S. Netflix
on your
PS3 or PS4
unless you live in the States. If you want to stream content and channels such as American Netflix on your PlayStation in
Canada, Germany, France, UK, Australia, Dubai, Russia
, or anywhere else, go through the tutorial below on how to use VPN or Smart DNS to switch your Netflix region and
unblock American Netflix on PlayStation 3 and PS4.
You can either change your Netflix Location/Region to USA or simply unblock American Netflix if are in a non-Netflix region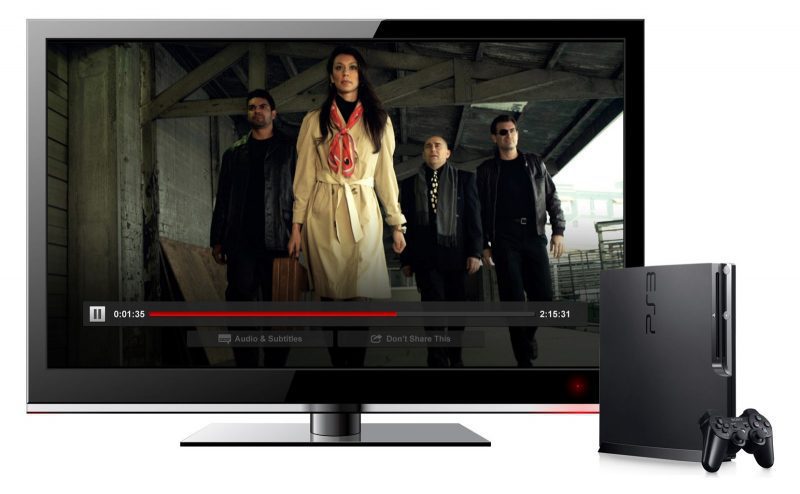 How to Watch American Netflix on PS4 using VPN
VPN allows you to completely change your IP address and therefore gives you access to geoblocked content from around the globe. Using VPN, you get to bypass any regional restriction on your PlayStation, so that you can watch U.S Netflix, Hulu, Vudu, BBC iPlayer, WWE Network or any other channel available in the PS Store without effort. It only depends on what country your VPN server is located in.
VPN even offers much more:
Completely hide and change your IP address so that you can go online anonymously
Encrypt all of your internet traffic to secure bank accounts, passwords, and other important data
Setting up VPN is a piece of cake. You don't need to be a geek to make it work. But in this particular case, you do need a VPN enabled router, as Playstation does not natively support VPN. If you do not have a VPN enabled router, see below.
VPN can easily bypass DNS hijacking and Transparent proxies.
If you are looking for reliable VPN provider pay any of the VPN providers listed below a visit. Their servers, spread across the globe, are regarded as the fastest available, and they sport 24/7 live chat support.  Apart from that, they do have easy to install and use apps for Ipad, Iphone, Android, PC, and Mac.

How to Get American Netflix on PS3 or PS4 using Smart DNS proxies
You can no longer get American Netflix on PS4 outside USA with Unlocator. Please use
ExpressVPN
instead.
Smart DNS grant you access to U.S. Netflix on Playstation even if you live in Canada, Germany, France, or UK. What makes Smart DNS special is that it only re-routes some of your connections and not all of them. Thus maintaining your internet speed in the process. Smart DNS has additional advantages.
Switch Netflix regions with ease. This means you can watch different versions of Netflix without trouble gaining the largest Netflix library possible in the process. You don't have to reconfigure your device to do so.
Keep hold of your local IP address so that you can continue to log on into local channels, services, and applications.
Easy installation on the majority of devices. Check these videos and tutorials for further help.
Your internet speed is unreduced which means your streaming capabilities will not suffer
If you are looking for a fast Smart DNS provider, check Unlocator. They support over 220 unlocked channels and offer a 7-day free trial.
How to change your Netflix location to America – The basics
These are the most downloaded channels from the PlayStation Store:
 Netflix
Amazon Instant Video
NHL GameCenter Live
Hulu Plus
MBL.TV Premium
Vudu
Crackle
Crunchyroll
Epix
YuppTV
Vidzone
WWE Network
HBO GO 
You need to spoof your IP to a US based location, you can do so using either VPN or Smart DNS Proxy. I will explain the differences between the two below.
How To Get American Netflix on PS3/PS4 outside the USA
In short, both VPN  and Smart DNS Proxies will do the trick. It really depends on your preferences. Based on the info above, I hope you can make an educated decision, if not contact me using the form below.