Looking for the Best VPN for Armenia? Most people assume that Armenia happens to be part of Europe when it is, in fact, a part of Western Asia. This landlocked nation was also the first country in the world to recognize Christianity and is by virtue home to the Armenian Apostolic Church, which is the world's oldest national church. The country is also home to so many so many sacred and monumental sites, and this would sure sound like an exciting trip for any religious historian. To enjoy a stress-free stay in Armenia, one of the things you're going to have to plan ahead for is your communication. You might not have any problems getting acquainted with the local telecom networks, but if you do plan to use Internet-based services for messaging, you're going to have to think about how their Internet is all set up. You do have the option of sticking to your hotel's Wi-Fi, but once you start moving about, you might want to connect to the network offered by nearby restaurants, or even your mobile network's ISP.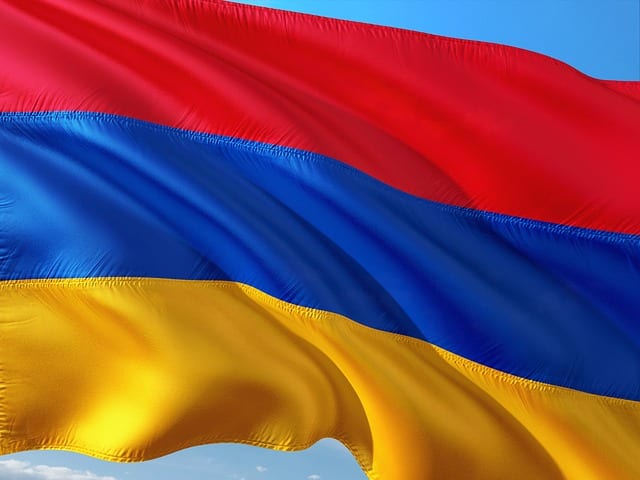 Internet in Armenia
Internet in Armenia is fairly easily accessible and is not subject to that many restrictions. A report done by Digital in 2016 points out that about 70% of Armenia's population are active Internet users, meaning there are no real obstacles that may make it difficult to surf or connect to the web. Despite that, there have been instances where Internet use in Armenia has been regulated by the government, as they seek to control political unrest and the flow of information in the public domain. Law enforcement agencies even have the right to block content to prevent criminal activity, meaning content can be censored if it creates any form of public tension. This form of restriction may seem subtle, but it makes it somewhat difficult for liberal thinkers to freely criticize their government.
Why A VPN Helps
Accessing the Internet in Armenia without any form of restriction is possible, but only if you use a VPN. A Virtual Private Network allows you to encrypt your connection by rerouting your data through remote servers. This encryption makes it difficult for even your ISP to know what you're doing online, and with your traffic hidden, you're able to access whatever site you want without getting blocked out.
A VPN also gets to hide your personal details by changing the kind of information available about you courtesy of your IP address. Your IP contains data such as where you're connecting from, and once you get linked to a remote server, most of this data changes to allow you to access the geo-restricted sites that you'd want to.
Best VPN for Armenia
Subscribing to a VPN also gives you the confidence you'd need to carry out sensitive work or activities online such as banking or even shopping, where you get to input your credit card number and other personal information. With the rising rate of cybercriminals, details such as these can easily get stolen and you'd become a victim of identity theft. A VPN service can help you avoid such situations, and to ensure you end up picking a credible service, we have a list top VPN providers for Armenia that we'd advise you choose from below.
1. ExpressVPN
ExpressVPN is one of the most sought-after providers in the market, and this is due to its proven record of providing satisfactory services to its loyal subscribers. Any long time user will tell you that ExpressVPN's customer service is among the best you can get, as their customer care team is available 24/7 to cater to user issues, and can be accessed through email, phone or even live chat.
The security offered by the service is top shelf, thanks to 256 bit AES encryption and a reliance on OpenVPN. The service offers OpenVPN, PPTP, L2TP and IPSec as VPN protocols for users to choose from, and with a collection of more than 2000 servers, also allows for both unlimited server switching and unlimited bandwidth.
ExpressVPN is based in the British Virgin Islands, and this allows the service to offer a reliable zero logging policy. ExpressVPN is also well set up for first time VPN users, and this can be seen through the ease with which their apps can be run.
Their VPN app is available for Windows, Linux, iOS or Android-based users, and can allow a subscriber to have up to 5 of his device simultaneously connected. ExpressVPN is also known for their Stealth Servers, which can be used by users that would wish to stay undetected as they use the service. You're welcome can learn more about this and other features by reading our ExpressVPN Review.
2. BulletVPN
BulletVPN is another well to do provider that is preferred over many other services mainly because of its super fast network of more than 150 servers. I
The service is based in Estonia and is one of the few VPN providers that we've come across that allows for up to 6 simultaneous connections under one username.
BulletVPN is well suited to be your provider especially if you hope to play a lot of online games, or even torrent every now and then. This is because the providers' servers are rarely known to hang or lag, and as other VPN providers try to discourage torrenting through their service, BulletVPN can help you with your P2P actions.
As a service that was established back in 2017, BulletVPN has built for itself a solid reputation as the ideal provider to sign up with if you're looking for a security-focused service. For more information about the service, take a look at our comprehensive BulletVPN Review.
3. NordVPN
NordVPN is one other provider that users looking for the Best VPN in Armenia can turn to and have unrestricted access to government blocked sites and channels. The service has a serious take on privacy, and this is even evident from where its founders thought to have the service based. Headquartered in Panama, NordVPN adopts an elaborate zero logging policy, meaning they won't have any idea of whatever it is you're up to online. The service provides access to over 4000 global servers, and the large number avails for its customers a large pool of servers to choose from.
NordVPN is also very deliberate in its efforts towards online security, and this is shown through some of the unique features they offer, such as double VPN, CyberSec and Smart Play. Through double encryption, customers are able to route their data through two servers instead of one, hence doubling the level of 256 bit AES encryption on offer.
Their CyberSec feature prevents any type of unwanted ads or malware from interrupting your browsing session, and their Smart Play technology combines the security offered by a VPN with the dynamism you get from Smart DNS to permit access to censored websites. There's a lot more that you ought to know if you're thinking of this provider as an alternative, and you can learn all that through our NordVPN Review.
Final Words on The Best VPN for Armenia
The providers covered in this brief guide offer more than enough variety in the type of the service you could be looking for, and once you go through their individual reviews, you'll get a rough idea of what to expect once you sign up.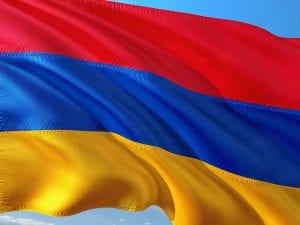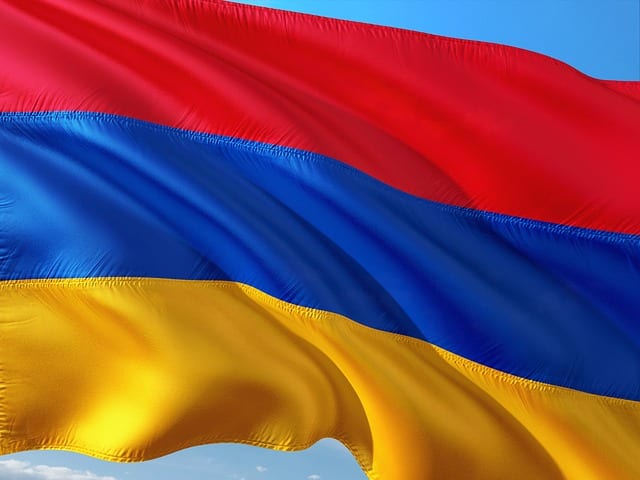 Name: ExpressVPN
Description: To access an unrestricted Internet anonymously in Armenia, sign up with a top VPN service provider like ExpressVPN.
VPN Apps

Access Geo-Restricted Websites

Speed

Support

Refund Policy