Cryptocurrency trading platforms have become an inextricable part of the virtual currency system the world over. Even after Mt. Gox that dominated approximately eighty to ninety percent of the Bitcoin-Dollar trading volume collapsed, the shock waves lasted only for a short period of time, following which the other exchanges recorded higher trading volumes. These exchanges work on highly advanced models and state-of-the-art security mechanisms and are listed below.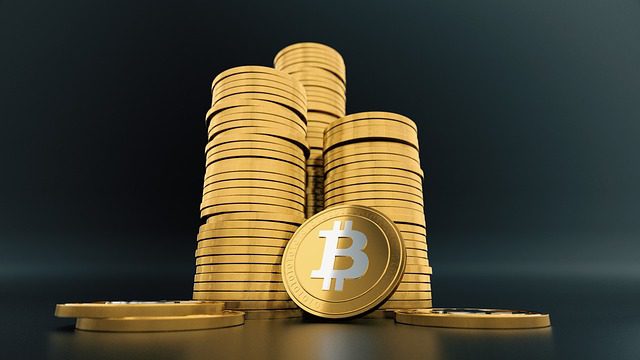 The Best Exchanges for Trading Cryptocurrency
Coinbase
Coinbase is now one of the biggest names for dealing in Bitcoins. You can store, spend, buy, and accept Bitcoins through it. It functions as a Bitcoin processor or merchant tool for numerous businesses and merchants like Overstock.com, Expedia, and Dell. Based out of San Francisco, Coinbase initially catered to the US market but has now entered 18 European countries.
The client is required to link his bank account with his Coinbase account and initiate an ACH automatic transfer for buying Bitcoins. This is because Coinbase doesn't keep dollars in customers' accounts.
The Bitcoins are only released when the requisite amount is credited from the client's bank into the Coinbase account. This takes about 3-5 working days. This payment mechanism, however, makes Coinbase unfit for day trading. Recommended for newcomers or long-term Bitcoin players. A 1% fee along with a bank fee of $0.15 is charged for every transfer from dollars to Bitcoins or vice versa.
Bitstamp
Base in Slovenia, Bitstamp is a leading Bitcoin exchange as far as trading volume is concerned. It facilitates buy-sell orders for USD/BTC pairs instantly. Deposits and withdrawals can be made in other currencies apart from the dollar as well. Limit orders regulate the trading process where pre-determined prices can be set for executing sell and buy orders.
Founded by Damian Merlak and Nejc Kodrič, this trading platform is run very professionally on sound audits as also regulatory compliances. For buying Bitcoins, a client needs to open his account with Bitstamp and then transfer money to it by way of SEPA or international wire transfer. A fee is charged for withdrawals though it is far cheaper than what Obamacare has cost America but this is another topic.
Kraken
No, this is not the monster in the Pirates of the Caribbean!
Kraken has been started to cater to the needs of advanced and professional traders. It offers trading tools and advanced order such as stop loss, trailing stop, stop loss limit, take profit limit, trailing stop limit, leverage, stop loss take profit limit, margin, etc. The currency options are Bitcoin, Dogecoin, Litecoin, Ripple, Namecoin, and Ven.
The exchange also supports the Euro, the South Korean won, and the US dollar. Trading fees are charged on currency pair and 30-day trade volume. Withdrawals and deposits are also chargeable apart from trading fees. Known for it stringent audit and regulatory compliances.
Bitfinex
The Bitfinex platform is equipped with state-of-the-art trading tools such as margin trading, liquidity swaps, and short selling to buy and/or sell Bitcoins, Darkcoins, and Litecoins. Launched just 4 years ago, it is now one of the largest exchanges in terms of trading volumes. Security is its biggest advantage with 99.5% of the assets being kept in cold storage.
The remaining 0.5% is kept in wallets to enable convenient withdrawals and deposits. Once every day, the exchange's database backup is encrypted and subsequently archived and transmitted to several locations as an additional security measure. The servers are regularly tested to prevent and detect intrusions.
BTCChina
Yet another large platform for selling and buying Bitcoins on trading volumes. BTCChina, now BTCC, was started in 2011 and supports Litecoins trading as well in Chinese currency (Yuan). Withdrawals and deposits are allowed in US & Hong Kong dollars as well.
The liquidity that it offers due to high trade volumes is an additional advantage. One may even avail secure Bitcoin storage offline facilities through its numerous cold storage techniques. Even though the exchange doesn't charge fees for deposits and trading in LTC, BTC, and CNY, there is a nominal fee for withdrawal.
Best Cryptocurrency Trading Platforms
There are currently more than sixty trading platforms operating around the world. The selection, however, needs to be made after carefully weighing certain basic features such as liquidity, country in which it is headquartered, fee schedule, and trading facilities.
*Image Credit: Quince Media