Generally speaking, the Czech Republic has maintained a healthy respect for its citizens' online freedom. The country has had most of its Internet users logging on through the expansive network provided by Wireless ISPs, and to date still has the most Wi-Fi reliant users in the European Union. The country is also slowly turning towards cable Internet, as this avails download speeds of up to 300 Mbits per second. With this kind of speed, you're assured of a smooth connection, as well as zero loading time whenever you're downloading files or streaming in HD.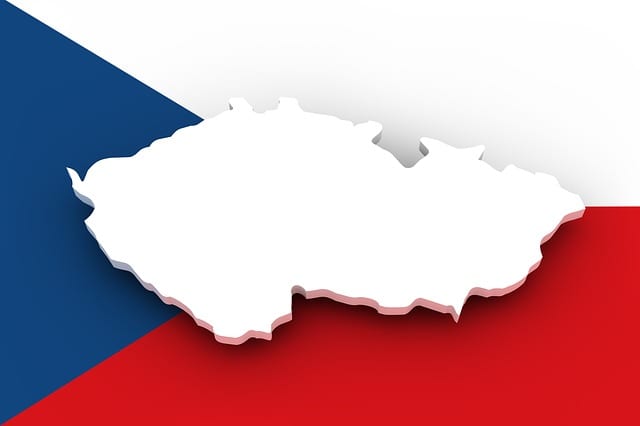 List of Best Czech VPN Summed Up
For those of you who already know all about how VPN works and what it does, there's no need to read the full review below. You can sign up with any of the following top VPN service providers for the Czech Republic:
Internet in the Czech Republic
It's only recently that the Czech started implementing measures that seem geared towards regulating Internet use. As of January 2017, Czech ISPs have been forced to operate under a directive that sees them, bar users, from accessing sites listed in a certain Internet games list, that's maintained by their Ministry of Finance.
This gave birth to a retaliatory response by The Czech Pirate Party that went ahead and collected a petition that was signed by about 11,000 people who were protesting against censorship of the Internet.
Inasmuch as much as occurrences such as these are few and far between, it'd still be best to ensure your access to the Internet remains completely unrestricted whenever you choose to visit the country, or even as a local resident.
The restrictions that come about are a result of the monitoring mechanisms that are put in place by the ISPs in the region, so the first step towards achieving complete privacy online would be to make it difficult for them to track your browsing. To do this, you'd need a service that's able to encrypt your connection. There's no other service that can do a better job at this than a VPN.
How A VPN Helps
A VPN is basically a service that allows you to access the web both safely and privately by rerouting your data to one of the servers within a provider's network, thereby hiding your online activities.
The working mechanism behind the whole idea is relatively simple. After subscribing to a provider and launching your connection through the VPN client, your data gets encrypted even before reaching its intended destination. It'll get layered with encryption even before it gets intercepted by your ISP or your WiFi provider.
This type of security is important if you happen to be doing sensitive stuff like online banking, or if you want to bypass the many restrictions that are set up by either your ISP or the sites you'd like to browse.
A VPN service permits access to geo-restricted websites and hides your location by filtering out or changing some of the details associated with your IP address.
The Best VPNs for Czech Republic
Your IP address is more like your digital fingerprint on the Internet and its what most websites use to get information about their visitors. Having subscribed to a worthwhile VPN service provider, you'll be able to change the details on your IP address and even make some aspects hidden. The best VPN service to subscribe to and ensure your privacy is one that offers the best value for your money. We're going to break down some of the credible services that you could subscribe to, that'll offer complete protection and anonymity as you browse the Internet.
1. ExpressVPN
As a provider that continues to win a lot of accolades, ExpressVPN is a service that guarantees users a level of privacy and security that they can get from no other VPN service. ExpressVPN is also quite popular for its customer care service, which consists of a team of professionals that are available at whatever time of day to help sort out any VPN-related issues.
New users shouldn't hesitate to bombard them with all their queries, as they are there to ensure their VPN service is well delivered. ExpressVPN was founded in 2009, and is headquartered in the British Virgin Islands; a country that remains unaffected by any data regulatory policies. By virtue of this, their zero logs policy is completely reliable.
With more than 2000 servers in its network, ExpressVPN is able to guarantee users reliable access to whatever sites and channels they may want to visit or stream from.
Their large server network protects user data through 256 bit AES encryption, and through their special range of Stealth Servers, makes it possible for users to browse through restricted Chinese sites as well.
ExpressVPN also allows subscribers to have up to 5 simultaneous devices operate under their network, and also doesn't place any limits on their bandwidth use. The information stated here consists of just a few highlights of what to expect from ExpressVPN. For the detailed breakdown, go through our more comprehensive ExpressVPN Review.
2. BulletVPN
BulletVPN is another well-established provider in the VPN industry that has more and more people subscribe to it mainly because of its server speeds and general reliability.
Based in Estonia, the provider has about 150+ servers under its control. Its no-logging policy is also well upheld, and this assures all of its customers of their commitment to providing reliable protection.
Speaking of which, user security is guaranteed through their 256 bit AES encryption service. The service also offers OpenVPN, PPTP, L2TP, IPSec, and IKEv2 as choices for a preferred VPN protocol.
BulletVPN is known to allow for up to 6 devices to simultaneously connect to its service under one username, and this makes it one of the providers to consider if you're thinking about securing your small business.
The service is also the provider of choice for anyone thinking of online gaming, as the servers are fast enough to prevent lag. Users also hoping to torrent a lot can also rely on the service since BulletVPN openly allows it, and has servers that are meant for such activity. Our BulletVPN Review covers in more detail what the service has to offer, so have a look at it if you're still interested in the service.
Conclusion On The Best VPN for the Czech Republic
We've just provided a snapshot of what you'll get once you subscribe to either ExpressVPN, IPVanish or VyprVPN. These three services all come with some form of a money-back guarantee period that you can use to sample the service before you subscribe. Trying out these offers is important since you'll get to know what to expect before signing up for those monthly subscriptions.
Best VPN for Czech Republic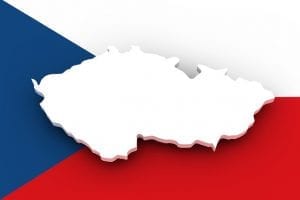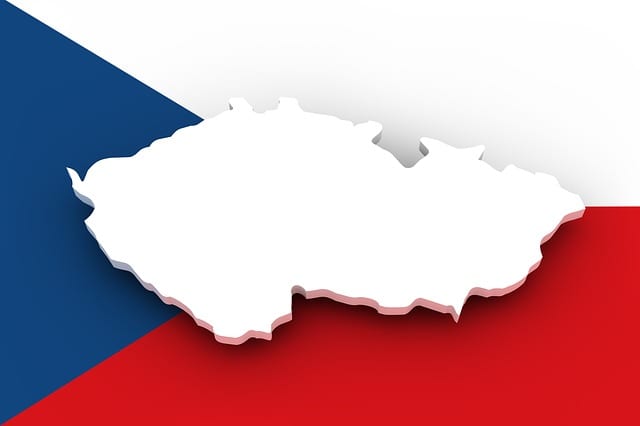 Name: ExpressVPN
Description: ExpressVPN is one of the most commonly used VPN service providers in Europe. If you're looking for a VPN provider to add an extra layer of protection, this is the one.
VPN Apps

Access Geoblocked Contentn

Speed

Support

Refund Policy