Also known as the Darknet, the Dark Web is what most people would like to think of as a virtual black market, where illegal or prohibited goods that wouldn't normally be accessible over the normal Internet get sold. It's a network that's similar to the world wide web, but only different in that it can only be accessed with anonymous networks such as TOR or Project Freenet. The kind of stuff you'd find here include drugs, illegal software, or even weapons of mass destruction.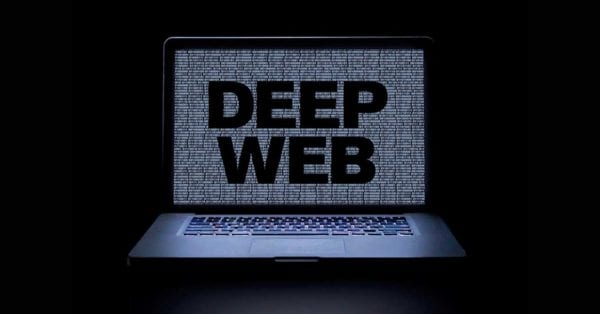 Best VPN for The Dark Web and Darknet – Intro
There's a big crackdown going on where government agencies all over the world are working together to identify most of the users on this platform, and they're doing this by trying to break through their network infrastructure. The NSA in particular is keen on anyone who tries to access the Darknet as an "extremist" since these kinds of people seem to be ready to engage in most forms of illegal trade.
Through a combined effort, Internet providers in certain states all over the world work to flag Darknet or Tor Users by conducting a thorough data packet inspection. In countries such as the UK or the US, the existing "gag orders" force ISPs to monitor what their users are up to, without letting anyone else know what they're doing.
The best way to make sure that you don't get any legal drawbacks when accessing censored content, or even posting controversial information online, is to use a valid VPN connection. This will ensure your ISP doesn't get to see what you're doing online and avoid any confrontations with the government. It would be especially important if you're planning to log onto the Dark Web for any apparent reason. Now, because we understand choosing a VPN service that will offer complete protection may sometimes be a challenge, we've gone through the trouble of testing a number of them, and come up with 4 that are worth your attention:
Best 3 VPNs for Dark Web and Darknet
ExpressVPN
As one of the most popular services out there, ExpressVPN does a lot to provide a high level of quality service to its customers. Being based at the British Virgin Islands means they are completely free of any laws that might force them to retain their user's data. Also, authorities such as the DMCA have no way of identifying the users signed up for the service, and so they can't keep track of what is being viewed online by who.
One of the anonymous methods you can use to pay for the service is through Bitcoins. For most people, this is highly preferred, but there are a variety of other options available such as direct deposit, or cash transfers. Their large network of servers all around the world assures you of a service that is both reliable, and worth paying for.
BulletVPN
Second on our list is BulletVPN, another well known service provider. These guys promise you'll have a reliable connection all through, and avoid any cutbacks on your speed especially when you're streaming videos.
The level of privacy offered is supported by 5 security protocols, which are OpenVPN, IKEv2, PPTP, IPSec and L2TO/IPSec. All these five work together to ensure your connection stays encrypted.
In terms of pricing, BulletVPN offers 3 flexible plans that all come with the same benefits, with the only difference being how often the payments are made. You could opt for the monthly option, the 6 month interval, or even the yearly subscription. In case you'd like to test out their service first before committing, their 30 day money back guarantee should put you at ease.
That policy allows you to reclaim your money within the first 30 days, if you feel their service didn't impress you as much.The methods of payment are also varied, with most allowing you to make payments anonymously.
With servers in around 55 countries and counting, BulletVPN is definitely one service provider you can rely on for a stable connection all through your browsing.
NordVPN
If you're looking for a VPN service to protect your data, you wouldn't really look forward to a company that keeps a record of your browsing history for themselves. NordVPN lives up to this expectation by assuring its customers that none of their history will be logged, and this is made easier by the fact that they are based in Panama. The laws over there are not as strict as the US, so they're not obliged to keep vigilant over what their subscribers access through their servers.
A big plus that NordVPN users get to enjoy is the 2048 bit SSL encryption for OpenVPN. Those of us who are not quite familiar with the jargon shouldn't worry; this just means the level of security provided is higher than ordinary. NordVPN also stands out by offering both the 30 days money back guarantee, and the 3 days free trial period. That's a combination that'll be hard to find anywhere else. They also allow for upto 6 devices to simultaneously connect to their VPN servers under one account. This is a great deal if you're looking to protect multiple devices from any surveillance.
Top Darknet VPNs – Conclusion
Accessing the Dark Web gets a lot easier if you know what VPN services to trust. The four mentioned above have been tested and approved by our team, so they shouldn't give you any problems once you sign up. We're open to any feedback you might have if you went ahead and registered; just leave them below at the comment section and we'll be sure to respond.
ExpressVPN Review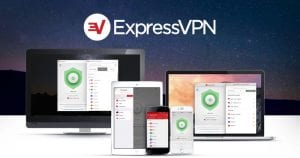 Name: ExpressVPN
Description: ExpressVPN is a VPN service that allows you to browse the web anonymously and unblock geo-restricted sites.
Price: 12.95
Currency: $
Operating System: Windows, OSX, Android, iOS
Application Category: Multimedia
Refund Policy

Speed

Support

VPN Apps