With many countries enforcing unexplainable censorship governmental laws, it's quite a blessing for Danish citizens to live in a country that doesn't resort to such restrictive measures. That does not, however, eliminate the fact that its citizens care about Internet security or that the country is not protective of its people's online activities. Whether the country allows Internet freedom or not, privacy is a right all citizens are entitled to. The best and most effective way to do maintain ultimate privacy is by using a Virtual Private Network. Now, the question is: What is the best VPN for Denmark? Are all providers reliable in a country allied with the Five Eyes? Find out everything in this review.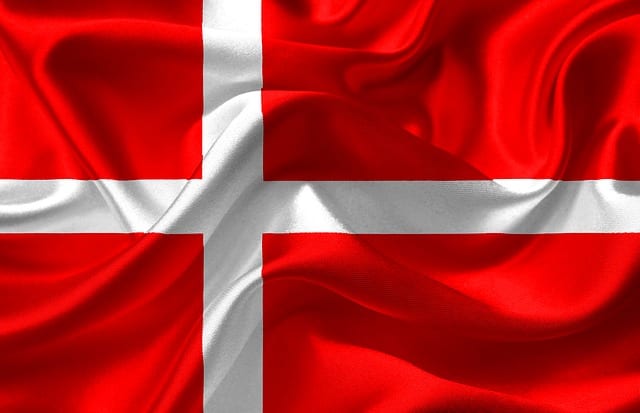 Best VPN for Denmark Review – Content Index
From Tivoli Gardens and Nyhavn to The Little Mermaid, Denmark is surely a country to go site seeing in. However, site browsing is another thing, which can be quite difficult for residents and tourists alike. The country does have some laws and it applies surveillance, despite being called "Free."
Accessing the internet without limits and maintaining privacy should be the main goals for everyone who uses the internet. With a VPN though, it can be achieved. But what are the best VPNs for Denmark? This review has it all:
What Is A VPN?
It's a private network system used to protect incoming and outgoing Internet traffic. A VPN is mainly used to protect privacy and bypass geo-restricted/blocked websites.
In short, it's the tool users need to securely access whatever they please online. A VPN sure comes in handy when the bypassing of filters created by internet service providers is needed.
These services reroute user traffic through dedicated servers in a country of his/her choosing. Once a connection is established, the VPN encrypts the data, making it unreadable by any party that might try to intercept the connection.
Moreover, the VPN cloaks the users' IP address and assigns them a new one according to the VPN server they connected to. For example, if the server is in the United States, an American IP address is obtained, marking the user as a virtual US resident.
This, in fact, has a lot of benefits that we'll be talking about in the next section. Scroll a bit further to the south and find out what a VPN can actually do.
Why Use a VPN in Denmark?
Internet freedom is a luxury many lacks and crave. Back in 2019, reports stated that over 95% of Danish households had access to the internet, which justifies why Denmark is among the few countries that support such a right, but at the same time applies necessary censorship to prevent illegal activities.
Well, we can't argue against that. Nevertheless, there are plenty of reasons why the people of Denmark should seek the aid of Virtual Private Networks in hopes of maintaining their online security and privacy.
But there's more. VPNs are first and foremost security tools, yet they're capable of accomplishing so much more than that. Here's why you need a "reputable" VPN in a country like Denmark.
Bypass Internet Censorship
Although Denmark's censorship over sites related to online gambling, torrenting, and drug sales is understandable, the lack of harmless entertaining services is questionable. Many popular services are unavailable in Denmark, which drives users to seek services abroad.
This is mainly because users' IP addresses in Denmark are subject to restrictions as in the IP address must belong to a specific range in order for the user to have internet access.
Moreover, Denmark blocks a lot of websites that distribute illegal content, hate speech, and the likes. In fact, back in 2011, Danish ISPs blocked a website that sells diet pills. 24hdiet.com ceased to load anymore, marking it as the first website to be blocked by the new Danish law of blocking foreign websites that sell drugs.
It doesn't stop here. While blocking such websites is very good, during the process, Denmark might block harmless websites by mistake. That's exactly what happed a couple of years ago.
While attempting to block websites hosting sexually abusive images of children, Denmark's police accidentally terminated access to 8000 other websites, including giants like Google and Facebook.
With a VPN, users can hide their IP address and appear to be browsing the web from a different country, i.e, a region where the websites are not blocked, allowing them to easily access them anywhere.
Torrenting and More
Torrenting is a common habit in any country, and Denmark is not so different. However, in the Danish region, downloading torrents is illegal, which led the country to ban such websites.
Blocking torrents dates back to 2006,  after music industry group IFPI filed a complaint targeting the Russian MP3 sites AllofMP3 and MP3sparks.
Fast forward to 2008, a Danish court ordered the Danish ISP Tele2 to terminate access to the file-sharing site The Pirate Bay. All Danish residents weren't able to visit the websites then.
Moreover, users cannot use websites such as Kickass Torrents and RARBG as they're also blocked in the country. The blocking process didn't stop there. The local Rights Alliance RettighedsAlliancen also filed a complaint against a group of popular websites.
These sites are dedicated to torrenting, streaming, and MP3 downloads. To give a better idea, the 12 websites we're referring to are:
free-tv-video-online.me
watchseries.lt
solarmovie.is
tubeplus.me
mp3vip.org
rarbg.com
extratorrent.cc
isohunt.to
eztv.ch
kickass.to
torrentz.eu
music-bazaar.com.
Despite being considered as a free country when it comes to the internet, these kinds of restrictions changed all that. A few years after the first blocking occurred, Denmark became one of the first countries to force ISPs to block The Pirate Bay.
A Member in the UKUSA Alliance
People in Denmark are not aware of the threat of data theft or retrieval by governments who are heavily invested in surveillance programs. There's always something going on behind the "Free" term, especially when we're talking about the internet.
With Denmark being a part of the Nine Eyes surveillance alliance, citizens' network activity is not as private as they might think. This could be potentially risky for Danish users who thought they were safely browsing the internet, and as a result, a VPN becomes a prerequisite.
The Fourteen Eyes commit surveillance over the citizens by the countries through the internet. After that, they may share them with one another, which means that user data does not remain in their country of residence.
Moreover, the countries inside the Alliance decided not to spy on each other. However, several cases show that this is not true, and some of them are indeed spying on others.
Being a country in the 14 Eyes Association also affects VPNs as the government can also issue a subpoena asking the provider to submit user data, and they have to oblige. This takes us back to the introduction section where we mentioned "reliable" VPNs.
A VPN with a strict no-logging policy comes in handy, and in this review, we included the best in the business. So, whichever one our readers choose, they're guaranteed ultimate privacy.
Avoid Surveillance
Browsing the web can be fun and educational, but when there's surveillance, it can be dangerous. As a "Free" country, Denmark shouldn't have a problem with people expressing themselves on the internet.
As we mentioned Denmark is part of the 14 Eyes, which means that mass surveillance is always present. In fact, back in 2004, the authorities prosecuted three journalists for publishing details about classified reports, shedding light on the lack of weapons of mass destruction in Iraq.
However, 2 years later, Michael Bjerre, Jesper Larsen, and Niels Lunde were acquitted by a Copenhagen court. That's not the only incident that shows that Denmark does track what its residents do online.
In 2009, a commentator called Lars Hedegaard was prosecuted for criticizing Islam. Hate speech is something Denmark does not tolerate, yet Lars was acquitted in January 2011.
Later on, he was convicted upon appeal to High Court in May 2011, then acquitted again in April 2012 by the Danish Supreme Court. The court ruled that it could not prove that he wanted the statements (given to a blogger) to be published.
Basically, Denmark is a free country to browse the internet (On the Outside). The truth is, even in such a democratic country like Denmark, residents undergo 24/7 surveillance committed through the ISPs in the region.
With a VPN, internet users can hide their identity and their browsing activities. As a result, their ISPs can see nothing, collect nothing, and, of course, report nothing.
Unblocking Geo-restricted Content
This section applies to both residents in Denmark and the Danish ex-pats traveling abroad. A user's location determines what he/she gets to access over the internet.
Some websites and services apply what we call geo-blocking, a mechanism used to restrict users' access based on their geographical location. The website/service can easily determine that by examining their IP address, blocking them in the process if they're not within the coverage premises.
For example, streaming channels are the most commonly known sites to use this defense mechanism. Hulu, for instance, is a service that only operates in the United States. Anyone living abroad will be immediately blocked if they try to access its videos.
A US IP address is required to watch Hulu, and without one, this geo-error message will appear.
"Video not available in this location. This video is not available to watch in your location. Please select something else to watch. Error Code: BYA-403-013."
With a VPN, users can connect to an American server and obtain a US IP address. As a result, they can have access to Hulu without a hitch no matter where they are.
On the other hand, Danish ex-pats would suffer the same fate since Danish services like TV2 Play also apply geo-blocking. They require a Danish IP address, and if abroad, that's exactly what they lack, which brings us to this error message:
"Af rettighedsmæssige årsager er denne udsendelse ikke tilgængelig i lande udenfor Europa. Vi beklager. This video is available in your country. We apologize for any inconvenience brought to you."
The same can be done here to access the channel, but this time, users have to connect to a Danish server. VPNs are so much more than just security tools and the above clearly shows that.
Best VPN for Denmark – In-depth Review
There are literally dozens of VPN providers in the industry, but we must say, not all of them are reliable to use. That goes specifically for a country like Denmark. 
When we review certain VPNs, we use a strict evaluation criterion, focusing on every little feature the VPN offers. According to that, we came up with an excellent review, highlighting the best VPNs for Denmark. Here we go:
1. ExpressVPN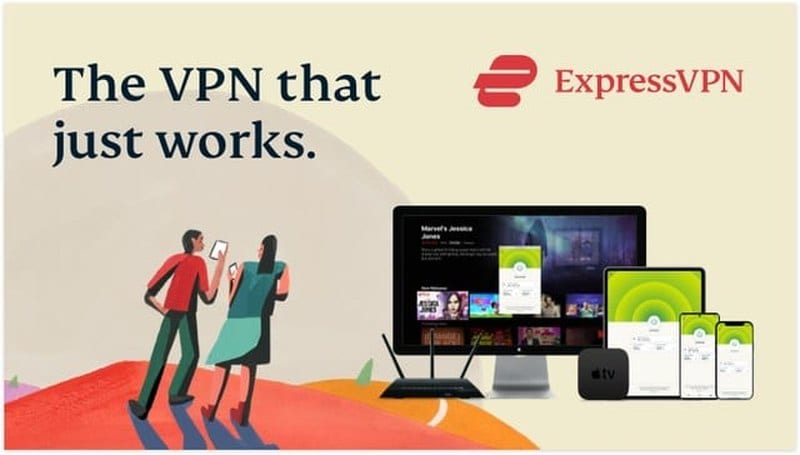 ExpressVPN is a well-known VPN market leader and competitor. The quality services this provider has to offer will be something greatly appreciated by Danish users. The service is based in the British Virgin Islands, a region where no data retention laws apply and it's far away from the Five Eyes' reach.
Their network encompasses over a thousand servers distributed over 94 countries. With such a server network, users will have a lot of options to choose from, especially when it comes to watching geo-restricted channels.
The Features
ExpressVPN has a lot more to offer in terms of features. Here's what we got from our evaluation:
Speed: One of their main goals is to ensure reliable connections so that all customers can surf the Internet at a fast speed rate. A lot of VPNs say, but fail to do. Well, based on the speed tests we performed, this one didn't disappoint. With a connection to a nearby server, ExpressVPN's encryption barely affected our speed. The test recorded a 6% drop only, which was excellent for streaming UltraHD content.
Applications: An easy to look at and operate client on almost every device out there, including Windows, Mac OSX, Android, iPhone, and iPad. The practical software enables new VPN users to use it more effectively and with no difficulty. It took us 3 seconds to establish a connection, which shows how easy and convenient their app is.
Security:

ExpressVPN users are provided with protection through 256-bit AES encryption, along with a strict zero-logging policy which ensures that none of the customer's browsing records are being stored.

Furthermore, their VPN connections use strong security protocols such as OpenVPN, SSTP, PPTP, and L2TP-IPsec, backed by a kill switch that terminated the internet if the VPN connection suddenly drops.

Unblocking Capability: A VPN isn't just a security tool, it also helps bypass regional restrictions. However, top streaming channels are able to detect VPN traffic, blocking it in the process. We tested ExpressVPN and it managed to unblock the likes of Netflix, Hulu, Amazon Prime, Disney+, BBC iPlayer, and more with ease.
ExpressVPN is a bit expensive, but in the end, we get what we pay for, and we're got a lot from ExpressVPN. Finally, there's no free trial. Instead,  they offer users a 30-day money-back guarantee.
Pros
High-level encryption.
Five devices per account.
Servers in 94 countries
Allows P2P actions.
Unblocks top streaming services
30-day refund policy.
Easy-to-use clients.
Smart DNS.
Browser extensions.
Split-tunneling.
Cons
Costier than other providers.
No free trial.
2. BulletVPN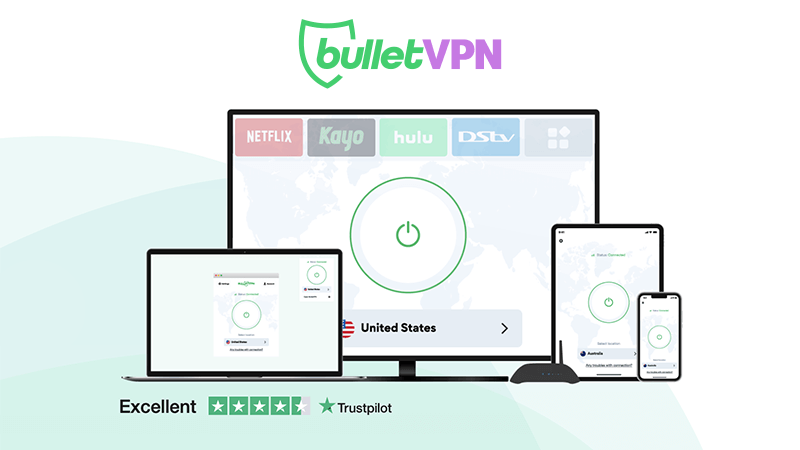 BulletVPN has made a name for itself in the industry by offering premium services and over-the-top security/privacy features. It started off small, but now, the provider covers 54+ countries around the world. 
BulletVPN is based in Estonia. That means it's not obliged to give away user data to the government. Even if it was, their strict no-log policy ensures that nothing is there to give away.
We checked their service out, particularly the privacy features. Apparently, BulletVPN has a lot to offer in that department. However, we noticed that it did not ignore other aspects such as speed. We'll shed more light on the matter below:
The Features:
Speed: BulletVPN markets itself as a blazing fast VPN. "The Speed of a Bullet" is on their main page. We're very skeptical about VPNs that claim to be fast, which brings us to the tests we performed. Apparently, BulletVPN does walk the walk as they offer excellent speeds. They even have dedicated servers labeled as (UltraHD Support) for, well, UltraHD streaming. We used one of them, which was nearby, and our connection was boosted. We rarely see that with any VPN, but this one managed to bypass the throttling attempts of our ISP.
Security: BulletVPN offers the standard VPN protocols: OpenVPN, L2TP/IPSec, IPSec, IKEv2, PPTP. An Open VPN provides the highest level of security and performance out of all protocols, and not many VPNs offer the IKEv2 protocol. BulletVPN have a strict no-logging policy that appeals to an audience that values their privacy. Moreover, BulletVPN has both a kill switch and an exclusive feature called Bullet Shield. While one kills the internet if the VPN drops, the other blocks users from connecting back until they connect using a BulletVPN for extra security.
Apps: Their clients are available for Windows, Mac OSX, Android, and iOS and are easy to use. They also have an app on Amazon FireStick and dozens of setup guides to aid users through the installation process.
Streaming Geo-restricted Content: BulletVPN's service is also one of the few that unblock censored or restricted content, including American Netflix, BBC iPlayer, and Amazon Prime Video.
BulletVPN is very affordable, considering the variety of features it provides. Finally, similarly to other top VPN service providers, BulletVPN has a generous 30-day money-back guarantee. It also offers a 1-day free trial for Android users and anyone who contacts customer support asking for one.
Pros
256-bit AES encryption.
Six simultaneous connections.
Servers in 54 countries.
Allows torrenting.
Unblocks Netflix, Hulu, BBC iPlayer, and more.
Kill Switch.
30-day money-back guarantee.
Easy-to-use apps.
Smart DNS.
Bullet Shield
1-day free trial
Cons
No split tunneling.
No browser extensions.
3. Surfshark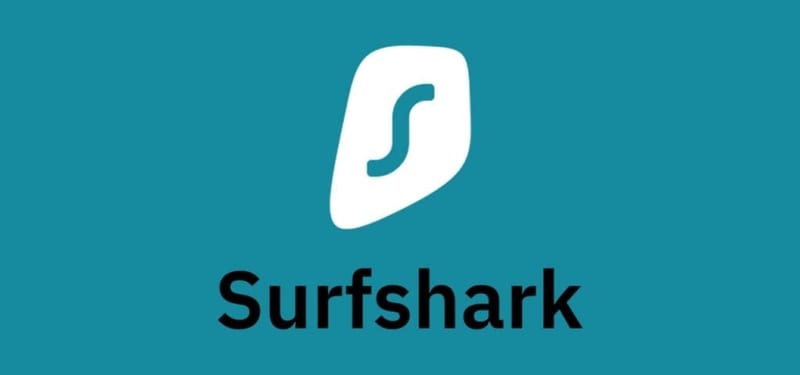 Surfshark's rise to the top is not a shocking matter, actually. While it might be a somewhat new addition to the VPN industry, it sure did make a name for itself as a solid provider with outstanding features.
The service itself now covers more than 60 countries, which means that you won't be running out of options when it comes to unblocking geo-restricted channels all over the world.
Another good thing about Surfshark is the fact that it's based in the British Virgin Islands. That ensures your data is perfectly safe as the country has no data retention laws to worry about.
Even if there were any, Surfshark abides by a strict no-logs policy, which means that even if authorities asked for your data, the provider would have nothing to hand over.
Speed: A VPN connection does indeed tamper with your connection speed. However, since Surfshark optimizes its servers to guarantee seamless access, the speed drop is barely noticed, if witnessed at all.
Security: In this department, Surfshark uses military-grade encryption along wi
Applications: Surfshark is available on almost every operating system you might be using. You'll find dedicated clients on Android, iOS, PC, and Mac.
Streaming: Aside from unblocking content using its VPN servers, users get to also configure their Smart DNS feature on devices that don't host VPN applications.
Pros
Wireguard support.
Unlimited simultaneous devices.
Servers in 60+ countries.
Supports torrenting.
Unblocks major streaming channels
Automatic kill switch.
30-day refund policy.
User-friendly clients.
Smart DNS.
AdBlocker.
Multi-hop.
4. Unlocator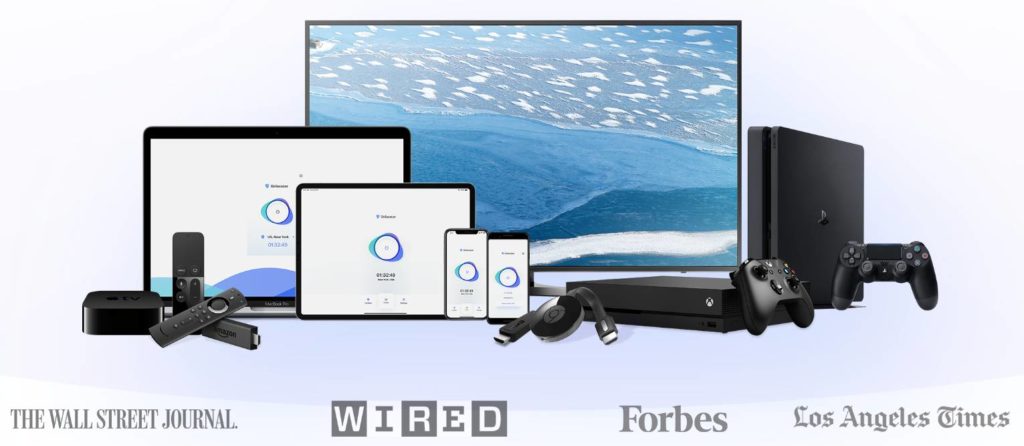 Unlocator's background is quite interesting. The provider launched in 2013 as a Smart DNS service. In other words, it was just a means for bypassing regional restrictions, and it was good at it.
In 2019, Unlocator joined the VPN business, covering 39 countries with its server network. While that number pales in comparison to the other VPNs we have on our list, Unlocator managed to distribute its servers in key locations where top streaming services are available.
One problem though. The provider is based in the country we're covering today, Denmark, which raises some questions about its privacy credibility. Denmark is part of the 14 Eyes so it might ask Unlocator to submit user data.
As seen in the evaluation, Unlocator has a strict no-logs policy, which means that the country will find nothing to collect if it decided to issue a gag order or subpoena.
The Features
That's not all. Unlocator offers a lot more than that. Here's what we got during our tests:
Speed: Maintaining good connections is essential with a VPN. However, Unlocator didn't manage to succeed in that department. Some of its servers were really slow; they even caused a 55% drop. This did affect our streaming experience, but we were still able to watch our videos in HD.
Security: Unlocator offers a lot in this department, especially when it comes to encryption. The provider applies the industry's standard 256-bit AES encryption and offers a variety of protocols as well. A kill switch is available and so is their Unlocator Shield. With that, the users can't connect to the internet before shielding themselves with Unlocator's service. Note that we had to turn on the kill switch so that we could use Unlocator Shield.
Applications: Unlocator's clients couldn't get any easier to use. The interface is suitable for any kind of users, especially those who don't know their way around VPN providers. Moreover, Unlocator has apps for all major operating systems and offers comprehensive guides on how to set their service on any platform.
Streaming: Unlocotar's Smart DNS service is well known around the world. It unblocks more than 215 channels. Now, their VPN service is available and it also can unblock all top streaming services.
Unlocator is not expensive at all. In fact, it also allows new customers to choose whether they want to opt for their VPN/Smart DNS service or Smart DNS alone. Moreover, Unlocator has a 7-day free trial (No credit card required), along with a 30-day money-back guarantee.
Pros
Military-grade encryption.
Five simultaneous devices.
Servers in 39 countries.
Supports torrenting.
Unblocks top streaming channels
Kill Switch.
30-day refund policy.
User-friendly interface.
Smart DNS.
Unlocator Shield
7-day free trial
Cons
No split tunneling.
No browser extensions.
Inconsistent speeds.
5. NordVPN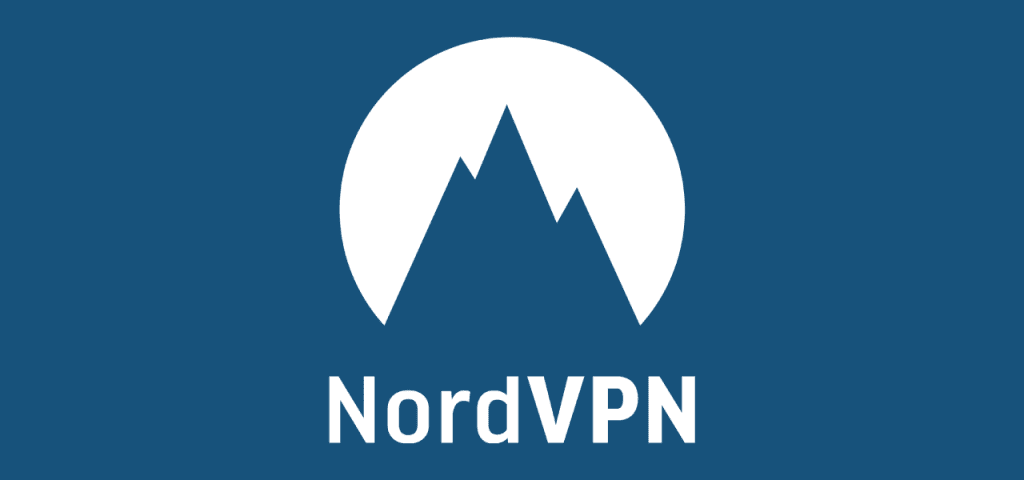 The final VPN we have on our list for this review is NordVPN. The service is based in Panama, which is another location that's great for users' peace of mind if they're worried about their privacy being compromised.
NordVPN has a huge server network, consisting of 5000+ servers across 59 countries. Around 79 of those are in Denmark, giving Danish ex-pats a lot of options to tune back to their country's services wherever they may be.
While we were examining the provider, we found some excellent features, including some exclusive technologies. Here's what we found when we tested NordVPN:
Speed: NordVPN showed some great results on most of its servers, resulting in an 18% drop. However, some of them affected our connection on a big scale. We're referring to their Double VPN servers as we noticed a 69% drop.
Security: The provider thrives in the security department, offering military-grade encryption, several security protocols, and a kill switch. In addition, NordVPN has a Double VPN feature, which allows user traffic to travel through two servers, doubling the encryption in the process. Furthermore, there's CyberSec, a technology that shields users' devices from malware, viruses, or any malicious software that might target them.
Applications: NordVPN has clients everywhere. Their mobile apps are very easy to use and their features are easy to enable. Their desktop versions though can be hard to comprehend for new users. They cover a lot and that map they show can be very misleading to newcomers.
Streaming: NordVPN was capable of unblocking any streaming service we tried. The provider got around Netflix's VPN block with ease. Not to mention it got us Disney+, Amazon Prime, Hulu, and BBC iPlayer in our country.
NordVPN's prices are quite affordable. It allows you to test their service out risk-free courtesy of their 30-day refund policy. They used to have a free trial, but users abused it, harming NordVPN in the process.
Pros
Military-grade encryption.
Six simultaneous devices.
4900+ servers in 59 countries.
P2P support.
Supports US Netflix, Hulu, and more.
Kill Switch.
30-day refund policy.
Easy-to-operate clients.
Smart DNS (SmartPlay).
Double VPN.
CyberSec.
Split-tunneling
Browser extensions.
Cons
Some slow servers.
No free trial.
Denmark Signs Up For VPN
A VPN frees you from artificial limitations and allows you to access the internet without compromise. Moreover, it also provides you the protection you deserve.
This goes to show that regardless of a country's internet flexibility, safety and privacy cannot be completely ensured. People of Denmark can enjoy their current internet services for now. But, they will have to sign up for a VPN sooner or later. 
You now have a list of top providers to use in and out of Denmark. Each of these has its own features to offer, you just have to pick the ones that suit you best. In case you have further questions, please drop them in the comments below.
Best VPN for Denmark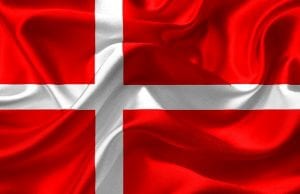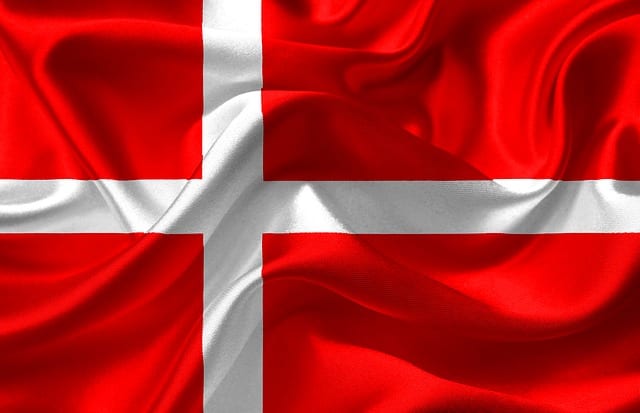 Name: ExpressVPN
Description: Regardless of whether you are a Danish citizens or Danish expat living abroad, ExpressVPN is the only VPN service provider you need.
VPN Apps

Access Geo-Restricted Content

Speed

Customer Support

Refund Policy